ACCESSORIES
Arture – Enter code "OGB15" – 15% off all orders
Me & EM – Enter Code "FORGOOD" – 20% off on all styles until 12/31
FASHION
Wandering Heart Enter code "GOODBRANDS15" – 15% off all orders
Arraei Collective FREE shipping to US & Canada – following our link
UNDERWEAR
Organic Basics Enter code "OURGOODBRANDSOXOB15" – 15% off all orders
HYGIENE
HEALTH & BEAUTY
KIDS
OneWorld Discovery Club Enter code "25OGB" – 25% Annual subscription
Bebe Moss Enter code "OURGOODBRANDS" – 20% off all orders
SPORTS
Crystal Flow Enter code "OURGOODBRANDS" – 10% off all orders
The Salvage Enter code "OURGOODBRANDS" – 15% off all orders
TECHNOLOGY
TRAVEL & EXPERIENCE
HOME GOODS
Cuemars Enter code "OURGOODBRANDS" – 30% off all orders
Yourstraw Enter code "PLASTICFREE" – 10% off all orders
We cannot stop Christmas happening. And maybe we also don't want it to stop! So being realistic, and knowing this time of the year there is an emphasis on buying more than we should, why don't do it mindfully? Here's a useful Christmas ethical shopping guide to find the best gifts for these holidays. Cheers to that!
Get a gift for your special human being that is truly useful for them! We have put together Christmas ethical shopping guide with a large range of choices for everyone, men, women, children….
HOW TO USE THIS XMAS ETHICAL SHOPPING GUIDE
Below the basic index, we have included a brief description of the highlights and photos for a quick view. While we respond to the most important questions for you: is it fair-trade, organic, vegan, sustainable… if you want to know more information on a specific one, click on the links available and you will learn about the brand in depth – sometimes with a nice interview to the founder.
We are 100% sure there are more Good Brands out there for you to check out. We have just mentioned those that we are proud to know very well and really wanted to share with you. If you decide to follow some of the links we might earn a little commission that will only affect you in form of DISCOUNTS. And by doing so you will contribute to keeping our coffee box full & extra motivated to share all the GOODness with you! Remember: only buy if you or someone else needs & loves it!
We are huge supporters of small businesses and social entrepreneurs creating a real impact!! So let's go!
Should your brand also be on this list? Reach out at

[email protected]
Christmas ethical shopping guide for ACCESSORIES
WeWood. When planting a tree is a matter of time
A range of eco-friendly wood watches for men and women. The collection is made out of scrap-wood and also, WeWood plants a tree for each watch sold. WeWood also uses corn resin, organic cotton, cork and bamboo. A 100% natural and sustainable wood watch brand.
4Ocean. The cleaning oceans bracelet
4Ocean's has a unique mission getting the oceans and the coastlines clean. Support the movement by buying a bracelet because for each purchase we will help to remove 1 pound of trash. They have specific bracelets to protect Sea Turtles, Whales, Seabirds, Sharks, the Coral Reef, Polar Bears, and more coming up soon! This is a perfect gift for ocean lovers, jewellery with a purpose – AND UNISEX!
Cuemars. A green minimalist lifestyle shop supporting London designers
Cuemars is a highly creative local UK brand which combines the finest contemporary accessories with the passion of nature. The goal is to provide well designed and durable accessories and lifestyle goods for your home under the philosophy "buy less, buy better".
30% DISCOUNT CODE CUEMARS – Name: OURGOODBRANDS
Sandcloud. A life-saving marine mission
Sandcloud founders see the value in their ocean. They created a fashion brand that donates 10% of the profits to save marine life. Shop beautiful towels, t-shirts, hoodies & accessories. Gifts for all seasons of the year. #savethefishies
E-Globbal. Handbags and wallets made from recycled materials
These handbags and wallets are (literally!) disrupting Cambodian business. Who would say that handbags made from recycled materials could create a new economy for disadvantaged families? A new economy for Khmer families, protecting the environment and educating the young generation on how important it is to recycle plastics and other materials.
Lemur bags. Backpacks supporting lemurs conservation in Madagascar.
Lemurs are a small primate native to the island of Madagascar. These adorable little creatures are one of the most endangered animals on Earth due to illegal deforestation and other practices. In fact, over 90% of species of lemur are endangered, and that's why this handmade Lemur Bags donates a 15% of its profits to a range of organisations to support lemur conservation projects.
Gemifique. The eco-friendly lab-grown diamonds, an ethical alternative to gems
If you are thinking of going big this Christmas, then check out an eco-friendly option for gems. A diamond is meant to represent the ultimate symbol of love. The mining of diamonds has devastating effects on our environment. Not only is mining harmful to our land and oceans, but the industry has also been tarnished by human rights issues and unfair labour practices. Gemifique's mission is to educate the consumer that they have a lot of influence to end the harmful market of conflict-diamonds. "A diamond is forever" so let love be your legacy – not your carbon footprint!
Outliv. Sweet-as unique accessories made out of recycled materials
Because clothing should outlive us all and not be so easily disregarded, such as the 26 billion pounds of textiles and clothes will end up in landfills this year. Outliv, instead, is making bags, purses and wallets out of recycled fabrics. Surprisingly stylish & SWEET-AS!
Deriva Backpackers. Sail recycled backpack for ocean lovers!
Deriva it's a story of love for the ocean that still remains after generations. These are the most innovative UNISEX backpacks using 3D technology. They are producers of sail recycled backpacks carrying stories of the Spanish sailors.
8hz. Smash it with this hip UNISEX and reversible backpack
23 recycled plastic bottles made this backpack. From their headquarters in California, the guys of 8hz have started strong! Their collaboration with Saber, one of the most well-known graffiti artists in the USA, has brought you a reversible bag with a great design. Functional for everyday and ideal for travels. Let your heart beat with the planet > 8hz.
Kantala. Deep cultural rooted vegan handbags with a hint of colour
Kantala is nature and culture. The vegan handbags carry certifications for high ecological standards and exist to represent Sri Lanka's natural beauty and vibrant, colourful culture. From the plant to the handwoven methods, Kantala is determined to preserve the traditions of 300-year-old techniques and empower the artisans to gain in knowledge and fair employment. Conscious high-quality fashion accessories for every mood and occasion.
Arture. Vegan & minimalistic luxurious cork and hemp accessories
From bark to a bag, a choice of sustainable materials, well-designed and made to last. Natural vegan options are coming to stay; Arture's cork and hemp accessories pay tribute to nature, art, design, and animals. For each bag, you support the love for them. Because fashion does not have to come at the price of life.
14% DISCOUNT CODE CRYSTAL FLOW – Name: OGB15
Mrittika. Authentic Indian fashion accessories, ethically handcrafted
The attractiveness of the rustic connecting us back to our roots. Mrittika practices sustainability in every step of the blockchain, manufacturing under sustainable handmade processes, including a zero waste collection with the remnants. Most importantly, these are authentic Indian fashion accessories handcrafted by artisans.
How Cork. A marketplace of cork fashion brands for Men and Women!
This brand is proof that we have a bright future ahead for vegan and sustainable fashion accessories. How Cork is on a mission to spread the culture of cork eco-fashion that exists in Portugal to the rest of the world, and also that clothes and accessories made from innovative plant-based materials become the norm in fashion. In their case, they stock the brands Corkor, Artelusa, and Grow from Nature, providing cork fashion accessories using high-quality materials, hand-made production techniques and are fully devoted to living in harmony with the planet and respecting human and animal rights.
Gold is a Neutral. Stories and itineraries of fair trade handbags in India
Gold is a Neutral is a brand that presents a collection of clutches that fully celebrate the Indian culture. They aren't just born to be a piece of fashion in a wardrobe, but to tell stories of the people making them, the ancient craft techniques, or the towns where the magic happens. All the intensity of the Indian culture in clutches to celebrate the joy; and of course, FAIR-TRADE!
Apoxylo. The Mediterranean cork accessories brand for environmental goddesses
These cork accessories bring you a new type of luxury. Feel earthy, stylish and show your warm personality to the world! The designs are eco-conscious and the production is handmade in Portugal, the paradise of cork. Apoxylo brings high design standards and makes you feel stylish while connected with the essence of nature. Indulge your partner or girlfriend with ethical fashion, because all you need is cork!
Anna Mollys By Chelsea. Jewellery on a mission to spread the love!
Jewellery from ethically sourced using recycled materials and handmade! Each purchase supports a nonprofit and gifts a #BraceletForLove to an ill or displaced persons. The dream is to bridge the gap between women across the world and to create a platform for women to lift one another up with honest support. This Christmas all bracelets will be gifts for victims of Hurricane Michael. Be a Catalyst for Love!
ME & EM give-back jewelry. Raising for pediatric cancer
ME&EM is a promise to do good. The hypoallergenic, stainless steel pieces with natural and ethically sourced gemstones were inspired by Ella's cancer journey: for every intervention, she would earn a bead from the hospital. These colorful beads made her feel brave and strong. What began as a tiny bead bracelet, grew to a necklace, and then a strand taller than Ella herself… Because "three years of leukaemia treatment is a lot of beads!" The give-back jewelry is close to raising $20,000 for Tackle Kids Cancer! GOOSEBUMPS!
Get 20% off on all styles online until 12/31 with code " FORGOOD". 
Christmas ethical shopping guide for FASHION
ECOALF. 100% recycled plastic fashion from the oceans
EcoALF is turning plastic bottle trash from the ocean into high-quality fashion. It's made out of 100% recycled plastic materials collected from the oceans to produce high-quality fashion.
Toms. One for One shoes, backpacks, bags, eyewear and coffee!
Toms is probably one of the leading brands of social entrepreneurship, as well as the founder of the One for One model. What started with shoes now also has launched a collection for bags and backpacks, eyewear and coffee too! They support different causes, here you can check their impact out! And of course, they have options for everyone including children.
Patagonia. Activewear with an environmental caring culture
If you were born for adventures and hiking, we are sure you would care about nature. And most likely you would try to protect the environment. By getting fair trade certified outdoor clothing for example? For men and women likewise!
AMAZ. Vegan Moroccan shoes contributing to girls' education
This is an authentic vegan Moroccan shoes' brand. It all started with Fadila's dream: she saw the bigger picture between AMAZ and its country… through education. Beautiful colours, handmade and VEGAN!
Ode to Odd. The luxurious clothing label using eco-friendly materials
This Indian clothing line is made entirely from eco-friendly materials. The 101 Collection is an example of how luxurious womenswear looks like!
Fundamentals. A sustainable fashion brand for men in the heart England
We all know how expensive clothes shopping can be. You can end up spending ridiculous amounts and not even realise! So, wouldn't it be great if we all knew about a sustainable fashion brand that is not only eco-friendly but is available at an affordable price? A must have basic, perfect for Christmas.
AndAgain, the jeans with a new twist. Vintage, hand-made, exclusive and sustainable
AndAgain is bridging the gap between sustainability and fashion through everyone's favourite material: DENIM. The brand proves that deadstock fabrics are the best way to create unique designs that empower consumers with choice individualism. The most exclusive denim pieces for sustainable fashion lovers.
Lost Shapes. Bold and original hand printed sustainable clothing
For adults or children, these hand printed sustainable clothing pieces are for everybody. Lost Shapes are very optimistic jumpers and t-shirts with a retro style and a healthy dose of irony. The designs are timeless, handmade with vegan inks that last for long. This brand is thoughtful, brings creative design, with an honest upbringing of wholesome crafts, having a good time in the party world of fashion.
We Are studio. Cosmic Connection, the organic cotton T-shirt collection inspired in the stars
This brand advocates for a space of creation for a better future; where every single human being, animal, plant or soul has the right to shine. We are Studio has created his first organic T-shirt collection made in Italy, which was made by looking at the stars, imagining a better future. The designs intent to bring you the essence of concepts, with the power to reach all people; kids to adults, from all range of cultures, for inner freedom and self-expression, in love and harmony, in dreams and in dreamers.
Bespoke treasures for Wandering Hearts. Modern design, artisan's heart
Slow fashion is the jam of Wandering Heart. Where each piece is slow-made, in limited runs of bespoke garments that make them "that" little more special. A collaborative creation process, inclusive of the talented artisans ending in a fusion of traditional techniques with modern designs. Handmade clothing, accessories and homewares from Mexico and Guatemala to celebrate tradition and culture.
15% DISCOUNT CODE WANDERING HEART – Name "GOODBRANDS15"
Arraei Collective. Harmonising humanity with this collection of handcrafted women's hemp clothing
This brand is to be a leader of conscious innovation, creating awareness and encouraging change. Empowering people to effect a massive positive global impact. With hemp, a material that, as unknown as it is, could be one of the most sustainable in the world. Arraei presents its first chic capsule collection of handcrafted women's hemp clothing made in Canada under fair-trade principles with natural and organic hemp textiles.
Where Does It Come From? A transparent label of quality pieces to treasure
As the name of the brand says, the transparency is the very core of this social entrepreneurial brand, right from the label: each garment comes with a code so the customer can explore its creation journey. Through these stories the brand connects people with their products, so we become more conscious in our shopping and life choices. They have now partnered with Proudly Made in Africa and two social enterprises in the region to create fabrics from scratch and launch a new collection of eco-friendly and digital printed African tunics.
AMU Cherian. Indian textiles, where global aesthetic & tradition blend in a colourful wardrobe
AMU represents culture, and brings art to a global platform fighting a local cause. A brand that serves women of all backgrounds, who aware of the world, embrace the culture, and do not hold back from exploring the world different from their own. Inspired by the rich culture and traditions of India, the clothing and home decor pieces use Indian textiles and the ancient art form of block printing. Aside from ethically sourced fabrics and fair-trade practices, AMU has partnered with a homeless shelter to help women who have been sexually trafficked or abused to give much more than 10%.
Xoomba. The vivacious African culture in these organic cotton garments
Xoomba is not just committed to using organic and fair trade certified cotton, but also to grow it and develop an infrastructure in Burkina with cotton plantations. There, small teams of dyers, weavers, designers and tailors are making these garments that will make you want to dance!
Doc Cotton. Tailored for individuality, empowering people to be themselves
If you are fed up with mass-produced fast-fashion, Doc Cotton comes with the technology for you to design your own garments. Handmade, ethically in the UK. This brand is on a mission to personalise the nation's wardrobe, creating affordable, customised and sustainable clothing. Individuality. Independence. Innovation.
Offset. Zero plastic and organic clothing for the outdoers
This fashion brand defines itself as clothing that doesn't cost the Earth. Basically, they are 100% organic fair-trade hoodies and T-shirts – you will not find any plastic derivates in their label, and this includes the inks which are water-based. In fact, Offset comes to change the way the clothing industry uses plastics. Also, they wrap all their products in tissue paper and then send them in cardboard boxes. Furthermore, they donate 2.5% profits back to organisations that help remove plastics from our seas.
Juice Design & Style. Recycled curated accessories in gift sets
Jen selects a range of unique curated accessories and puts them in unique gift sets! Being a designer and recycled fashion stylist as well as a self-taught designer of prints and patterns, we'd totally check her out. She is our thrift queen and if you want to learn how to recycle fashion so you can look good and do better, highly recommended to read her latest blog!
Christmas ethical shopping guide for UNDERWEAR
Organic Basics. Probably the world's most tech-advanced organic cotton underwear.
Basically, Better Made. Consciously created. Designed to last. Someone had to change it. Underwear is generally overpriced, and yet it has a very poor life cycle. You wear it, washed it and not much later you just throw it into the rubbish, of course, ending up in the landfill. Frustrating yeah! So we will put it very basic this time: Organic basics is an antibacterial and odourless underwear that will allow you to wear more and wash less, which is better for you and the environment.
15% DISCOUNT CODE ORGANIC BASICS – Name: OURGOODBRANDSOXOB15
Modibodi. Sustainable and luxurious period proof underwear
It's time to ditch your tampons, liners, and pads. From periods & discharge, light bladder leakage and weak pelvic floors to perspiration and pong, and pesky breastmilk leaks, Modibodi is comfy, modern, protective and leak-proof underwear. And another great sustainable solution for your periods. Compare the best period-proof underwear brands in this article.
Thinx. Also, period-proof underwear that works
Think period-proof undies hold up to 2 tampons' worth — yet they look and feel like regular underwear. Technical enhancements + designer touches = a stronger, more durable lace in one of the best-selling Hiphugger. Compare the best period-proof underwear brands in this article.
Colieco. Eco-centric ethical lingerie and contour. Stylish, inclusive, handmade, durable
This lingerie brand comes from the future, proving that innovation is the key to offer ethical fashion at affordable prices. Because ethical lingerie can be pretty, stylish but also be inclusive and promise durability and affordability. Colieco is a brand that ticks all the boxes: stands out for its creative designs, uses sustainable and recycled materials, challenges waste in all areas possible; uses the latest technology combined with handmade techniques AND only delivers high quality.
Olly Lingerie. The comfort and softness with a sustainable commitment
Olly lingerie eco-responsible panties made with love & ethics; organic underwear for women that proves that eco-friendly can also be beautiful. The eco-responsible panties are created in Paris, with European fabrics and manufacturing, using GOTS certified organic cotton. The co-founders launched a crowdfunding campaign that has succeeded all expectations. Because green is the new black and, these panties, a Christmas favourite!
Christmas ethical shopping guide for KIDS
OneWorld Discovery Club. Empower your children with these Sustainable Development Goals teaching resources
The Sustainable Development Goals are also known as the World's Largest Lesson. Under this paradigm, and being a mum – Christine just wanted to do OneSimpleThing: empower her children through well researched, content-rich and thought-provoking global resources. Because she couldn't find anything with enough value, she created it herself. The ONEWORLD Discovery Club comes with the best Sustainable Development Goals teaching resources to help kids develop the skills, knowledge and understanding they need, on a global perspective, so that they recognise we are bound together, and that everything we do matters, for we are all global citizens in a truly interconnected world. Learn & TEACH all about the SDG Global Goals and feel inspired… because ONEWORLD is now possible and no doubt change starts with the little ones!
Luca Broccolini. Sustainable kids' clothing with personality: large, durable, limited, made with love
Because kids can make a difference in the world, this mother and daughter are spinning, weaving, sewing and wool the kids' pieces with loads of personality. Luca Broccolini uses natural fabrics that are responsibly sourced and already in circulation. This gives an opportunity to create unique pieces, that are unisex and, most importantly, durable. They want to help us to change the way we conceive kid's clothing. Everything has UP TO 75% off and the sale ends when sold out!
Ecobirdy. Sustainable educational furniture made out of magic flakes
Surprisingly, toys are the most intensive users of plastics: 90% of toys for babies and toddlers are made out of plastic and have an average lifetime of only 6 months. ecoBirdy was born to give these plastic toys a new life! In the creative and experiential process, children are taught about circular economy. Charlie is not just a chair, it is a truly sustainable educational furniture, and the best way to empower kids to care for a more sustainable future.
Bebe Moss organic handmade toys. Changing lives, one stitch at a time
This tribe of knitting mompreneurs from Syria is determined to start a new life while preserving our planet. The social entrepreneur Izabela is also a mum, and that's why she deeply feels that each kid should have enough food, the opportunity to learn and an environment to thrive. In Bebemoss studio, refugee mums from Syria and underprivileged Turkish mothers gather to produce these beautiful organic handmade toys.
20% DISCOUNT CODE BEBE MOSS – Name: OURGOODBRANDS
Activistickers. Practise a new type of activism educating society in the most silent way
Because children are sometimes the smarter ones when it comes to protect the environment, let them play by becoming activists. What we like to call silent activism, here's the perfect opportunity for a very discreet revolution, where little (OR ADULTS!) can educate business owners and fellow shoppers to make a radical change! Find out ideas on where you could stick these in the most sneaky way! Activism has never been so easy and effective. Oh, and 5 languages available – this is a World issue!!!!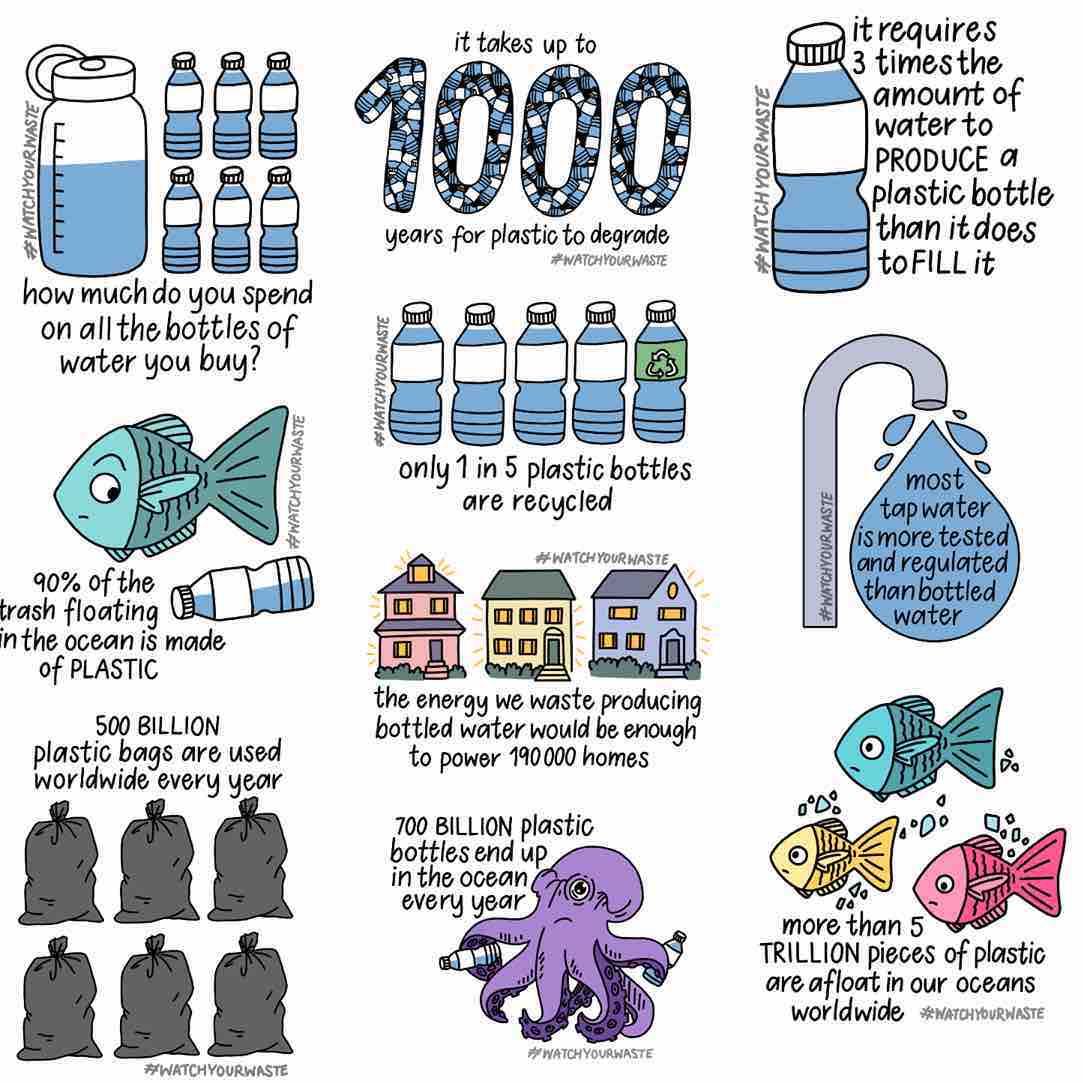 Lovesay and Mo. Slowly handmade organic clothing for babies and toddlers. Pure Love!
Lovesay and Mo is that kind of brand of organic clothing for your babies and toddlers that goes far beyond designing planet friendly pieces. Every stitch of the handmade garments shows the pure love for the littles, created to last, so you can pass them onto your family and friends. Their aim is to get us and children to appreciate little things again.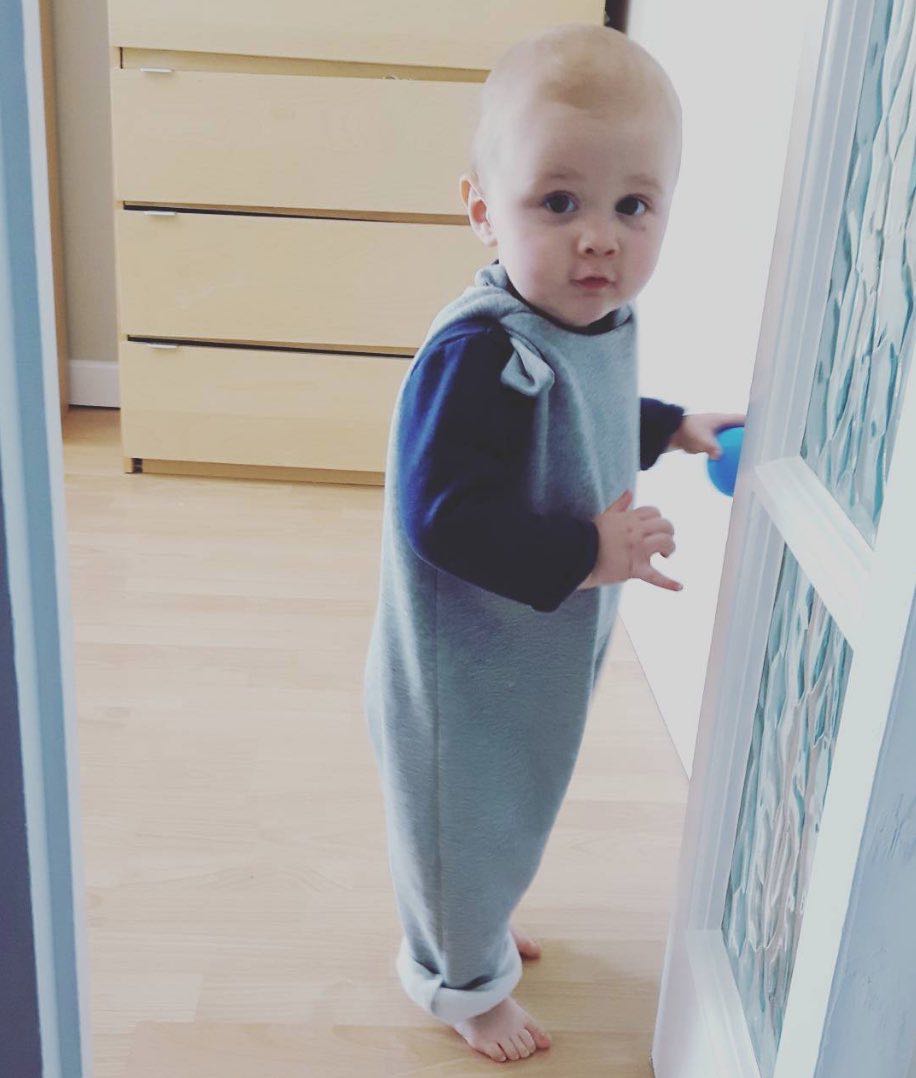 Jackalo. From the playground to the dinner table, sustainable children's clothes standing the test of time
Jackalo is a brand of ethical and sustainable children's clothes implementing a circular program to care, repair, reuse and resell where families will benefit the most. The materials are certified organic cotton grown in Kyrgyzstan and Uganda under sustainable agriculture principles, processed in Germany, and sewn in Portugal. Made from fair trade fabrics, with the use of hypoallergenic dyes and produced with alternative energy sources in the manufacturing. You never will be disappointed again in the quality of your kid's clothes! Jackalo is out to change the way children's play-clothes are made and consumed.
Marlowe. Travel with your eco-friendly baby bag well beyond the baby years
This brand has kickstarted unisex, stylish & functional baby bags; ethically produced in Nepal. Made of high-quality sustainable materials, such as organic cotton canvas, vegetable tanned leather and bamboo. It is large, stylish and tremendously functional. Travelling or to use on a daily basis, even after your newborn is grown. The accessories are innovative, making yours and your baby's life way easier!
Glitterevolution. Made from plants, not plastic; because eco-warriors shine!
Glitterevolution brings a guilt-free glitter for humans to shine brighter while being conscious caretakers of our planet. This brand has marine and wastewater, biodegradable glitter for your face and body to shine. It comes in a plastic-free packaging, made by a small local mom and daughter business. They donate 10% of their profits to 5 Gyres for ocean plastic pollution research and education!! Be the STUNNING one in this family of eco-warriors!
KJF Clothing. Handmade organic creations for little folk
This brand presents baby clothes which fitted well over a cloth nappy, handmade ethically with GOTS certified organic cotton and bamboo-based materials. A small range of goods which use off-cuts of fabric accumulated from making leggings and other clothing items, like the matching t-shirts and birthday t-shirts, are made using these off-cuts which would otherwise be scrapped. KJF also donates 50% of our profits to the charity A21 Campaign, which is on a mission is to end slavery.
Christmas ethical shopping guide for SPORTS
Think Love Live. Eco-fashion yoga wear for environmentally conscious women
Stunning and affordable these yoga pants are made out of the most sustainable materials. The brand stands for the belief that fashion should return to its original roots, which is the appreciation of design, textiles and creativity. Their mission is to educate people on how damaging the single-use plastic bottles are for our environment.
Crystal Flow. Sustainable swim and sportswear directly out of the ocean
Call out to all the ocean lovers, who dream of living in paradise seeking new adventures. What if you decide to choose a sustainable sportswear brand that respects the environment by using recycled fibres instead of creating new ones; these sportswear pieces are 100% made with regenerated Italian fibres. Because the ocean is pretty full of trash already, huh?
10% DISCOUNT CODE CRYSTAL FLOW – Name: OURGOODBRANDS
Hejhej-mats. Circular yoga mats, carrying mindfulness out of the yoga class
While yoga and sustainability should go hand in hand, we could agree that yoga mats are not exactly a sustainable prop. Each time you purchase an hejhej-mat you contribute to recycling 1Kg of foam offcuts; but most importantly, the product is designed so, once the mat reaches the end of its lifespan, the brand will take it back & use its nutrients for new products (no worries, shipping costs covered and a discount available on your next purchase!). Developed working closely with the Fraunhofer Institute and a team of yoga teachers to deliver circular yoga mats that are super comfortable and non-slippy. ALSO! You will support the EarthChild Project, bringing yoga to schools in the townships of Cape Town, South Africa.
The Salvage. Eco-Leggings and Tees for the Conscious Warriors and the Change Makers
The meaning of yoga is to be united with the whole, that we are all one. And The Salvage is on a mission to reduce plastic pollution with one pair of Eco-Leggings at a time. On their first year, they have reduced around 500 Kgs of waste!! Small but stepping strong, this brand comes with the compassion this world needs.
Ocean Remedy. Swimwear and water bottles investing in micro plastic research
Made for the ocean, this brand wants to find the remedy for ocean's plastic pollution. For each swimwear sold they donate $5 to Bottle for Botol, an organisation delivering ocean-saving education to classrooms around the world. Because microfibres released in the laundry waste water is a huge environmental problem, Ocean Remedy has brought Guppyfriend wash bags to Australia, a great remedy to stop fibre breakage by protecting your garments in the wash.
Be a light giver with Sahaja Yoga Mats
Created by a yoga teacher based on the Gold Coast, Australia, Sahaja Yoga mats are a giving-back business. The eco-friendly yoga mats are made from recycled plastics and natural tree rubber and printed with water-based toxic-free inks. All the designs are based on sacred geometry to help improve your alignments while doing the asanas. For each yoga mat purchased, a solar light is given to families in Mozambique… Love, Yoga & Be the light!
Christmas ethical shopping guide for TECHNOLOGY
BOOM BOOM Bamboo music with BOOSIC. The coolest bamboo speaker
This is probably the most natural, sustainable, light and affordable acoustic bamboo speaker in the world. Nowadays technology, with its planned obsolescence, you spend huge amounts of money for items that will last up to 3 years ending in the landfill. All these problems can be solved now with Boosic, the bamboo speaker that does not use electricity and is 100% biodegradable.
EcoMatcher. Would you like to gift a forest with the name of your loved one?
As someone said once, each of us should write a book, have a child, and PLANT A TREE! What if now there's a solution that plants as many trees as you want, at any time? With the purpose of reforesting the land, each of us can contribute by adopting a tree or a forest. If you are a business, you can radically make a positive impact. Gifting, reward or engagement programs with an extra environmental goal: Ecomatcher is a really SMART tree planting platform!
Nimble. Ethical tech: better features, better price, with a humble packaging
The technology was designed to simplify our lives, however, it has become an industry where all innovation does is reduce the lifespan of our electronics. As obsolescence increases, e-waste is invading the landfills in a speed that the planet has never experienced before. Nimble is coming to implement an e-recycling program to use in their ethical tech products, as well as putting a full stop to stupid retail packaging waste – which is not just difficult to recycled but adds up to a 20% to the final price of the product. The results? The tech that is made from sustainable materials for less than half the price, without sacrificing performance. Because you have the right to know how your products are made, where they come from and the impact they have on the world. Take charge of your e-waste & connect to tech for good for a longer life of your electronics.
Fair Phone. The world's first ethical smartphone that's built to last
Fairphone, a social enterprise to change the electronics industry from the inside out Smartphones are products made up of thousands of different components. Each of these parts comes from different suppliers and contain a wide variety of materials. While it may seem like an impossible task, step by step, Fairphone is mapping their supply chain to understand exactly what goes into our phone and where it comes from. On their way to create the world's first ethical smartphone and address unfair practices to the electronics industry as a whole, they deliver a circular economy business model with a take-back program implementing their best recycling methods.
Christmas ethical shopping guide for TRAVEL & EXPERIENCE
Eco Companion. The sustainable travel platform for the next eco trip
This platform is more like an army of eco-sustainable travellers. Have you already booked a holiday to see the magnificent nature and animals living on our planet? Wildlife tourism has become a popular thing to do among travellers. Sadly, mass tourism is damaging and unsustainable. If you use Eco Companion you will make sure your trip supports sustainability!
Operation Groundswell. Reinventing volunteering using the power of travel: backpack with a purpose! 
Do you have an adventurer in your family? Someone who wants to join a volunteering program, and you want him or her to do it safely? Operation Groundswell is reinventing volunteering and sustainable travelling with programs that will make you contribute the most realistic way possible. Will you gift someone the adventure that will change their life?
Christmas ethical shopping guide for HOME GOODS
Cuemars | A green minimalist lifestyle shop supporting local designers in London
This London-based shop brings a unique range of functional and design home décor and accessories that last a lifetime. Cuemars is a highly creative local UK brand which combines the finest contemporary homeware with the passion of nature. The goal is to provide well designed and durable accessories and lifestyle goods for your home under the philosophy "buy less, buy better".
30% DISCOUNT CODE CUEMARS – Name: OURGOODBRANDS
Frank Green. The technologic BYO reusable bottle
Humanity needs to start facing a problem that is becoming obvious: PLASTIC. Consumers are today conscious of how it's affecting our environment, ecosystems and also our economy. For this reason, a BYO reusable bottle, for water or coffee, are becoming an indispensable solution. You can also personalise the gift with a name. A MUST under any Christmas tree!
Keep Cup. A coffee cup gift designed by you
The brand has hundreds of combinations available. A beautifully personalised eco-gift. And if you want to know how much plastic would you save with an eco coffee cup? Keep Cup allows you to track your impact too! And what a wonderful feeling, your family or friends thinking of you every time they use their coffee cup!
Yourstraw. Fish-friendly bamboo straws
A must-have for travellers and sustainable lifestyle goers. Bamboo straws won't leach toxins into our drinks. They won't choke our whales or get lodged in the nostril of a sea-turtle. They will make your juice, smoothie, coconut or cocktail look like it is wearing salty beach hair, a tropical tan and a lazy holiday grin. Wherever you go, Yourstraw!
ONYA Life. Basics of a plastic-less or zero waste life
The zero waste revolutionary lifestyle could not be easier with a brand like Onya. From reusable shopping, bread or bulk food bags, to water bottles or coffee cups… all are ethically made from recycled materials. Join the plastic-free movement and make a difference with your zero waste life: Refuse, Reduce, Reuse, Repair, Recycle, Rot. Wherever you go, carry reusables On Ya for a zero waste life.
Mandala Dream Co. Hemp love, handmade and slow-made linen
Julie Grant is responsible for the beautiful hemp linen, made by hand, very slowly. The dyeing process is also natural; you won't find more ethical and consciously made sheets. Mandala Dream is devotion to sustainability.
Afrodutch Collections. Creating eco-friendly decoration out of waste
Beautiful gifts, functional & natural art creating positive impacts for families. The techniques used for the creations are not Kenyan, but all the materials are locally sourced. The eco-friendly decoration pieces are made in a way that is inclusive for the families in Kenya and so creates a real impact in the community.
Pletivo Plezir. Minimalistic decoration & crafts of the old times into trendy knitted cushions
Whereas crafts are almost forgotten in the modern era and pace of living, Pletivo Plezir isn't just bringing a minimalistic version of decoration but they are "knitting with pleasure". Their ethical home décor wants to help local artisans who are experts in neglected traditional crafts combined with a modern eco-friendly approach. Their true desire is to create a business which helps the planet and the local economy meet halfway. Through their ecological knitted cushions, they are bringing back the wool business in Serbia. But the brand also serves a higher purpose: empowering female-led enterprises in a business which involves women of all ages, educational backgrounds and interests.
Lifestraw. This water filter straw is redefining the safe drinking water space through technology
LifeStraw is travel gear that also helps to provide healthy water on projects all over the world. It all started with the issue of safe water, which should never be an issue! The first filter was developed to remove worm Guinea worm larvae from the water it was contaminating. Once they had the technology in place, LifeStraw created a product that could filter out virtually all of the microbiological contaminants that make water unsafe to drink. Today, LifeStraw is used in water products and projects in more than 64 countries around the world… This straw is probably the most important item a traveller should take with!
Swivlit. The most versatile and convenient lunch box out there
This brand is revolutionising food on-the-go. To Heat. Keep. Eat. Swivlit is not just a lunch box. It is an ergonomic-fancy-trendy simple but innovative multifunctional cooking and eating pod. With a striking aesthetic and impressive functionality, we share with you all of its advantages and give 10 good reasons!
Atlas & Ortus. The must-have sustainable travel gear for everyday adventurers
Being green is truly not an easy task, especially if you have to travel or spend many hours out of your home. The girls of Atlas & Ortus have put together a brand that offers all the range of products you can possibly need in your daily life. And while doing so, you would also be contributing to "do good" with every purchase. Going plastic free is much easier if you get the sustainable travel gear that can be used for massive adventures or just to walk around the corner.
WYLDE Coffee. Bring coffee culture into the great outdoors. Fairtrade and UK based
Two guys and one passion: coffee! WYLDE with its speciality coffee was on the mission to align with their ethos of reconnecting society to nature and changing daily habits to protect it. This lifestyle coffee brand that wants to get more people to buy locally as well as encouraging care for the environment by using biodegradable packaging. WYLDE's team runs beach cleans combined with tasting events based in the UK. Most importantly, they pay farmers above fair-trade standard and their interest in sustainability led them to explore options for biodegradable packaging created from wood pulp.
Wild Tea Qi. Ancient artisanal teas organically and fair trade produced
This brand of teas is been hand harvested and handpicked from ancient tree teas at over 1,700 meters high and several hundred to several thousand years old, growing in a naturally organic and oftentimes wild environment. The most ancient tea tree is from Yunnan Province China, the birthplace of tea. By purchasing these teas you support the local people as we deal directly with the farmers to create fair trade tea line. True ancient tree tea can be brewed many times more than a standard tea, thus saving lots of money. Ancient tree tea is like wine in that each cup changes taste and also has a deeper and more complex taste. Support sustainable and go organic, no mass-production here!
Ekohunters. The marketplace for eco-well-designed products
Looking for furniture or home decor that presents accurate information on sustainability? Ekohunters has a self-developed EKO label captures the knowledge you need to make more conscious purchases. All the products available are selected for their commitment to a production model that emphasises circular economy, sustainability and respect for the environment. They prove that sustainability and innovation should not be at odds with beautiful design.
M&J London. Ethical scented candles, a spark of holistic aromas
Whereas candles may seem aligned with a natural, green or eco-friendly way of living, their impact on the planet goes far beyond what we can imagine. With M&J London you will learn about a different way of producing and sourcing scented candles; ethical luxury with a minimal environmental impact. This brand brings you an alternative to sustainable and ethical scented candles, with flavours that will conjure your favourite memories of wonderful places and shared moments.
Mystery Blooms. Meaningful floral surprises for spring Christmas kinda' thing!
Because flowers can brighten a day to everyone, you can make the most flowerful gift to someone you love. Mystery Blooms are heirloom flower seeds, no GMO and fair-trade handmade in Western Australia. What's even cooler are their bio pots and soil pellets, and the packaging is made out of using recycled material and it's almost biodegradable (with a tiny amount of plastic). Even the shipping is consciously selected, proudly using Sendle wherever they can to keep carbon emissions. Happy days!
Saluti. Fine grass paper print products with a playful design
Saluti is a brand of beautiful and sustainable greeting cards, notebooks and calendars out of recycled and grass paper + vegetable oil-based ink. No chemicals, using an FSC-certified and Blue Angel recycled paper, so no trees will be killed this Christmas season! The grass paper used is also vegan, compostable. In German or English! Frohe Weihnachten & Merry Christmas!
Forrest Glen Candle Co. 100% premium soy hand poured candles & wax melts
Forrest Glen Candle is an ethical soy candle company, all the candles are made with 100% soy wax grown in North America, handmade in Ontario. The labels are printed on recycled paper and the glass jars are recycled too. The recycling program is right integrated into the business, so if you purchase a Forrest Glen eco-candle you can return the glass back and you will get a discount on your next purchase! Free of toxins and dyes and you can also custom your labels for any kind of event!
Christmas ethical shopping guide for HEALTH & BEAUTY
doTERRA essential oils. A Gift of the Earth-impacting drop by drop
This is one of the most sustainable essential oils. It's more powerful than medicine, the whole range smells beautiful and it impacts communities producers of these beautiful oils. If you decide to give doTerra as a present to someone this Christmas, you are gifting natural medicine. The range is endless and it covers pretty much everything.
Mandala Dream Co. Hemp love, handmade formulations
A pioneering hemp range for skin care, and also creating eco bed linens, decor, slow fashion and toiletries. Just by using hemp and botanical ingredients; made by hand with love and devotion. Because organic, ethical, eco and sustainable creation cannot be rushed.
Everyday Coconut Alaffia. Extracted freshly and organically
Alaffia is a brand that creates products beyond Fair Trade. From fashion to healthy beauty products; all ethically produced in Africa under the mission of empowering the communities through education, health and environment. Everyday Coconut measures its success through maternal health: all the benefits of coconut oil to assisting the birth of over 4,000 babies in Togo, Africa.
Beechi organic beauty potions, from bees to plants
Bee Chi Organics only ambition is to share the knowledge of nature and the power of plants in the form of organic beauty and wellness potions. In this apothecary, bees and flowers go hand in hand; they are guilty of flower pollination and reproduction of their ingredients, as well as that miracle "Chi" energy that gives added health benefits. The products have a deep holistic approach and that "beachy element" covering the whole range: herbal hair care, oral hygiene, facial + beauty care, body + bath wellness, home goods and natural cosmetics (and of course all sustainably packaged!)
Wanderlightly. Natural organic skin care products for zero waste lovers
Wanderlightly is a zero waste brand handmade by the amazing Sarah. On her Etsy shop, you will find small batches of natural skin care products using organic ingredients in a recyclable and reusable packaging. If you rather gift a wooden cutlery set, at Wanderlightly it's made out of reclaimed wood (no new growth at all) made by local artisans in a small Indonesian community she supports. It comes in an unbleached Hemp and Certified Organic Cotton off-cuts fabric. All sales donate 5% to Oz marine charities. It might be small, but already making a change to honour the planet (not a peep of plastic in sight!)
Christmas ethical shopping guide for HYGIENE
Rockwell and smart shave | Back to classics with this zero waste razor
Rockwell Razor has re-engineered grooming and safe shaving or hair removal for men & women! It's shaving, reinvented. It's an irritation-free and lifetime lasting razor. At the fraction of the cost of a cartridge razor, you can also reduce the plastic footprint with Rockwell, offering a variety of zero waste razors for a more natural shaving, hair removal as well as beard products. Simple design, great finish, efficiency and build to last. Ready gift someone the best shaving experience EVER?
After Tuesday just use "OURGOODBRANDS"
Plaine Products. Zero Waste bathroom products family & ocean-friendly
This brand comes strong, with all the natural goodness in form of a shampoo, conditioner, body wash, body lotion, hand wash, face moisturiser, face wash. This brand has managed to offer a full range of Zero Waste bathroom products with all the richness and nutrients provided by mother nature. Every single decision made at Plaine Products has been thoughtful towards a circular economy. They have earned a vegan certification, are free of sulphates, parabens, phthalates and palm oil! Safe for kids, great for sensitive skin and all hair types. It's a beautiful revolutionising gift!
20% DISCOUNT PLAINE PRODUCTS– CODE: "HOLIDAY2018"
The bamboo toothbrush project. 100% dedicated to making Cambodian kids smile
In Kampot, Cambodia, families of this town are poor; children don't have access to education and lack of healthcare services. The cheapest food is lollies and sweets, damaging the teeth of children and adults. The bamboo toothbrush project is all about educating and giving access to essential hygiene. The story of two girls that are truly dedicated to making this work, where every step has been carefully thought on this community-led program.
OrganiCup. Easier, healthier, smarter. Month after month
This brand is an award-winning menstrual cup that replaces pads and tampons in the most organic way as possible. Same as when tampons came out on the market, some of us were not mentally or culturally prepared to start using them. Then it became normal. Using cups is the next step forward when it comes to menstruation hygiene. OrganiCup it's easy to use, comfortable, reliable, economical and eco-friendly.
Sasa Collective. The bamboo eco toothbrush for all Eco Warriors
Change can only be as a collective. Every little change matters, and the contribution – together- can be endless. That's why we must start with our everyday products such as your toothbrush. Sasa collective makes really eaaaasy with their subscription model. A subscription is a perfect gift for your loved ones to TOTALLY forget about getting a new toothbrush in 2019. Eco Warriors will thank you with a beautiful smile ;D
ThankYou. Essential everyday products
This is an inspiring social enterprise that works towards ending global poverty. The concept is as simple as giving back to those who need it the most through the essential everyday products. Every range supports a cause and generally, they put together beautiful gift sets ready to give away to the ones you love -and at the same time give back to those who need it the most. ThankYou. For the everyday giving.
What good brands do you have in mind for this Christmas? We'd love to include your favourites, so comment below and share it with other mindful good-doers!
Other articles you'll love:
This post may contain
affiliate links
. This means we may receive a commission, at no extra cost to you, if you make a purchase through a link. We only share contents that are aligned with an ethical, sustainable, eco-conscious world. Read more about our
Terms & Conditions here