If you're dreaming of bubbles, natural soap bars are the kind of everyday essential you'll want in your bathroom. Take your shower experience to the next level with soothing & healing handmade soaps. Adding a touch of comforting aromas to your hygiene can be praised!
When you choose natural soap bars over bottled plastic-packaged items, you're also bringing your self-care one step further. Natural soap bars provide your skin with the natural care and nutrients it deserves (without the nasties).
Among the infinite range of handmade natural soaps available today, surely you'll find plenty of options including aromas and textures that speak to your personality and skin type.
Going plastic-free will make each corner in your bathroom look nicer. A beautiful collection of soaps exposing their unique shapes is a great way to show off: it even works like a naturally-styled handmade toilet decor. Guests will definitely enjoy the comforting look, delicious aromas and their creamy softness when visiting.
Natural soap bars are a way to spoil yourself and pamper beyond your hand-washing. If you have a special person and are lucky enough to lather each others' backs, a natural aromatic soap bar can romance up the game 😉
Now that you're ready to add your personal touch and go zero waste in your bathroom, get spoiled with our recommended good brands that bring you a beautiful collection of natural handmade soap bars.
Handmade & natural soap bars brands
1.
Nina's Bees
Welcome to Nina's Bees, a boutique apiary in the Blue Mountains. Nina Tverskikh is the beekeeper and apiarist behind this beautiful artisan skincare products for the body and face:
"A few years back, my life took an unexpected turn after listening to an intriguing podcast that revealed the secret life of bees. On that same day, I made the decision to give these clever buzzing creatures a sanctuary in my own backyard, and my apiary has been growing ever since."
All the products are good for your skin and kind to the environment. Here you'll find a range of soaps, balms and also a few home essentials, like bees wraps or tea towels.Nina use only organic beekeeping methods with no Queen excluders, letting bees build and manage their hives the way they want. The harvested beeswax is gently steamed and cleaned at their apiary.
Nina's Bees balms and soaps are lovingly handcrafted in small batches, using only the finest organic and/or cold pressed oils, butters, botanicals, beeswax and essential oils.
Each balm is stored in resealable, recyclable aluminium container and soaps are packaged into cardboard boxes made of recycled paper.
Furthermore, the company follows national organic guidelines for beekeeping and is actively involved in the rescue and rehoming of wild bees from public spaces. Nina educates children on the importance of bees to our ecosystems by conducting bee talks at local schools, offering tips on how to grow bee-friendly gardens.
Nina's Bees works closely with Native Oils of Australia to source single origin, Australian-grown native essential oils and natural ingredients for their products, creating zero waste in the process.
Price: from USD $6.00
Where from: Australia
Ethical Values: Fair-trade, Locally Made, Handcrafted, Organic, Clean Ingredients, Cruelty-free, Zero Waste, Give Back
2. BLK + GRN
BLK+ GRN is an all-natural marketplace by all black artisans. The brand is committed to natural products that support wellness + self-care. All products are handcrafted by Black artisans and entrepreneurs who take sustainability and the environment seriously.
The handmade natural soap bars are made using ingredients that are high-quality, ethically sourced, and cruelty free. No nasties or use harmful chemicals or additives. After years of testing out products, this is a collection of the best of the best. From perfecting your skin routine to cleaning your home with natural products, to establishing a self-care routine, BLK has you covered.
Price: from USD $7.00 | Get 10% DISCOUNT using the code OURGOODBRANDS
Where from: United States
Ethical Values: Fair-trade, Handcrafted, Zero Waste, Organic, Clean Ingredients, Cruelty-free, Vegan, Social Justice
3. Fifth Origins
Made with 100% humanity, Fifth Origins is a lifestyle brand that combines style, sustainability and social impact. Where designers, artisan communities and like-minded customers come together to bring change: to build a greener, fairer and happier planet.
The range of women's fashion and hygiene products are consciously designed, artisan made and using natural materials. These handcrafted soaps are made by artisan women of the Kumaon region in the Himalayan mountains, using naturally medicinal herbs that encompass peace, healing and strength. All soaps and scrubs are 100% Natural and 100% Vegan. Bathe in the richness and natural ingredients from the lap of the Himalayas!
Price: from USD $28.90 (a pack of 4 soaps)
Where from: Germany
Ethical Values: Sustainable Materials, Eco-friendly, Fair-trade, Handcrafted, Clean Ingredients, Vegan
4. The Little Market
The Little Market is a nonprofit fair trade shop featuring ethically sourced, artisan-made products. Behind each of our products is a person who created it — and a story. The brand is committed to upholding the dignity of artisans, celebrating their cultural techniques and traditions, and bringing attention to social justice and human rights issues faced by their communities.
The Little Market works closely with artisan groups and social enterprises around the globe to source ethical, sustainable gifts, accessories, and home décor. When shopping at The Little Market, you have the opportunity to choose unique, one-of-a-kind pieces.
Besides their extensive home and beauty collections, the brand comes with a range of handcrafted soaps are designed for sensitive skin and scented with 100% essential oils. They're handmade in small batches from high-quality ingredients, including vitamin E, shea butter, and olive oil, to keep skin feeling clean and hydrated. The soaps are cruelty-free and have not been tested on animals.
Each purchase empowers formerly homeless women at MADE by DWC in Los Angeles. The Downtown Women's Center is the only organization focused exclusively on serving and uplifting women who are experiencing homelessness in LA. DWC provides resources for housing, wellness, employment, and advocacy. MADE by DWC, the social enterprise component of DWC, provides intensive job-training and transitional employment opportunities within product and retail environments to help them transition out of homelessness. Through dignified work, participants can rebuild their self-esteem and create safer, healthier futures while creating high-quality products including these soap bars in small batches.
Price: from USD $12.00
Where from: United States
Ethical Values: Clean Ingredients, Cruelty-free, Sustainable Materials, Fair Trade, Give Back, Social Justice, Handcrafted, Eco-friendly
5. Urbankissed
Urbankissed is a conscious online destination for sustainable fashion, skincare & home accessories. The brand endeavour is to offer a harmonious balance between conscious and delightful consumption.
Their luxurious handcrafted soap range is made to revive your skin and revitalise your senses. With uplifting aromas of a range of essential oils, and the detoxing and exfoliating benefits of french red clay your skin is left deeply cleansed, completely pampered and absolutely glowing.
Like all their natural solid soaps, it lathers gently and is blended with a nourishing extra virgin olive oil base. The brand always uses traditional cold process soap-making methods to preserve the natural integrity and skin enhancing benefits of all their ingredients.
The soaps are all free of palm oil, sulphates, synthetic fragrances, colouring agents harsh chemicals and additives. Also cruelty-free and never tested on animals!
Price: from USD $20.80
Where from: Switzerland
Ethical Values: Cruelty-Free, Vegan, Clean Ingredients, Zero Waste, Sustainable Materials
6. Earth Hero
EarthHero is an eco-friendly marketplace featuring a lot of low waste bathroom options with sustainable swaps that include reusable cotton swabs, bamboo toothbrushes, safety razors, & more.
EarthHero mission is to make buying responsibly second-nature and to make it normal to consume in a way that's easier on the environment, while meeting the convenience we've come to expect. In their range EarthHero carries handmade natural soap bars from curated good brands.
This is your one-stop shop for everything sustainable featuring over 170+ eco-friendly brands & carbon neutral shipping!
Price: from USD $5.00 – get a 10% discount using the code OURGOODBRANDS
Where from: United States
Ethical Values: Zero Waste, Sustainable Materials, Eco-friendly, Fair-trade, Give Back
7.
Lovely Soap Company
Lovely Soap Co produces a range of natural handmade soaps, bath and skincare products, including our range of luxurious personalised pamper gifts.
Their product range contains fresh, natural ingredients such as olive oil, cocoa and shea butters, pure essential oils, dried flowers, and a variety of speciality oils including apricot kernal and sweet almond oils. These are just a few of the lovelies added to make our products skin-loving and kind.
Their soaps are all handmade using the traditional cold process method which retains all the goodness of the oils and the natural moisturiser – glycerine. Most commercial 'soaps', which are in reality detergent bars, have this lovely ingredient taken out which is why they can be very drying on the skin.
Lovely Soap Co products are tested on willing humans (not animals) and are suitable for vegetarians and vegans, except their lip balms which contain some beeswax. Furthermore, all of our products are fully safety tested by a Cosmetic Chemist and comply with current EU legislation and regulations.
Price: from USD $8.00
Where from: United Kingdom
Ethical Values: Fair-trade, Locally Made, Handcrafted, Organic, Clean Ingredients, Vegan, Cruelty-free
8.
Dindi Naturals
Dindi Naturals is a brand of handcrafted all-natural and ethical body products – made from pure, raw ingredients.
Dindi Naturals' luxurious skincare and body products harness the power of rare native botanicals, Australian plant oils, and pure essential oils to soothe, nourish and revitalize the skin. Dindi Naturals products are produced by hand in small batches in Murrindindi Shire, Victoria, and are palm oil-free, cruelty-free and gentle on both the earth and you.
Carefully blending the finest cold-pressed local olive oil, fair trade shea butter, and pure essential oils, Dindi's natural soaps are gentle enough for all skin types as well-being 100% biodegradable.
The quality and quantity of botanical ingredients in Dindi Naturals products make their range a potent and essential food for your skin. The brand uses an extraction process that delivers the full plant profile that exists in nature without degrading the plant bio-matrix. These bio-available plant compounds are active and nutritionally dense, delivering pure skin nutrition that is easily absorbed. To put this simply, the extracts in their skincare range are clean, fresh, and highly effective
Price: from USD $7.00
Where from: Australia
Ethical Values: Fair-trade, Locally Made, Handcrafted, Organic, Clean, Ingredients, Vegan, Cruelty-free
9. 
Coconut Matter
Coconut Matter is a social impact eco enterprise that creates beautiful and healthy beauty products using organic, fair-trade virgin coconut oil as the core ingredient. Hand-pressed in the Solomon Islands, it provides a livelihood for local communities and protects their rainforests and natural habitat.
Coconut Matter's ecolicious range is handmade with a passion for healthy beauty powered with natural ingredients… For sure this gift will drive your beloved one's coconuts!
For the natural handmade soap bars, you find 5 flavors, one for each element: Wood, Velvet, Fire, Earth & Wild coconut. All of them are blossoming AND they actually work (top rating go check the reviews). They all come in a scrub bag, which is made from natural sisal bag. It can be used as a scrub and a handy soap bag. Pop in your new naked soap into the scrub bag and reuse it again and again. Zero plastic, Zero Waste. Welcome to their coco-world!
Price: USD $12.00
Where from: Hong Kong
Ethical Values: Fair-trade, Locally Made, Handcrafted, Eco-friendly, Organic, Clean Ingredients, Vegan, Cruelty-free, Social Justice, Give Back, Zero Waste, Sustainable Materials
10. Buckridge Soap
Buck Ridge Soap Company helps men and women 'buck that funk' with this one-stop shop for those seeking the best in all-natural bath and body products for health and beauty-conscious men and women.
The brand has created a wide range of products using quality ingredients that are all-natural with organic and vegan options: from handmade natural soap bars, beard oil, beard balm, body oil, lotion, to bath products.
Real natural bath and body products handmade in the USA. No chemicals, preservatives, or unsustainable ingredients. The brand makes our soaps in small batches, they are hand-cut and are always a bit unique from batch to batch due to being handmade.
Price: from USD $8.95
Where from: United States
Ethical Values: Organic, Clean Ingredients, Vegan, Cruelty-free, Fair-trade, Locally Made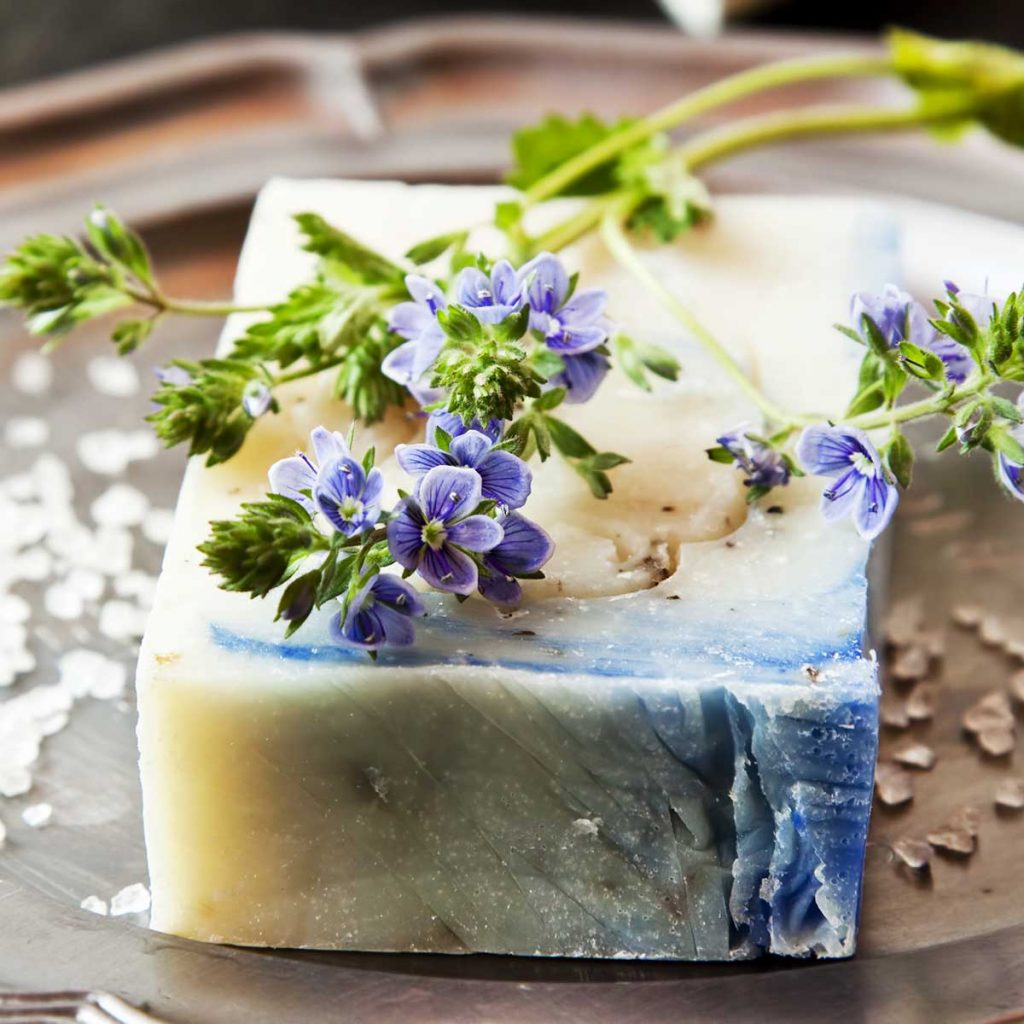 11.
Black Cat Soap House
Black Cat House brings a collection of ethically made natural soaps, shampoo bars, and creams that look, smell, and feel beautiful! Fragranced with pure essential oils and contains without any of the artificials or nasties.
Black Cat House's range is entirely cruelty-free, vegan, and made from natural and organic ingredients and which will make you, your skin & your hair look, smell & feel beautiful.
Price: from USD $6.00
Where from: United Kingdom
Certifications: Certified by PETA, as animal test–free and vegan
Ethical Values: Clean Ingredients, Vegan, Cruelty-free, Zero Waste, Fair-trade, Locally Made, Handcrafted
12.
Atlas & Ortus
Atlas & Ortus is the must-have sustainable travel gear for everyday adventurers.
Being green is not an easy task, especially if you have to travel or spend a lot of time away from home. But going plastic-free is much easier if you get the gear you need – whether it's for a massive adventure or just a walk around the corner.
From reusable bottles, bags, and cups to bamboo toothbrushes, dental floss and reusable face wipes, handmade body soaps, and shampoo bars, this brand has got everything you need to make the switch to a more sustainable lifestyle.
Atlas & Ortus mostly re-use boxes from their suppliers, use eco-friendly stickers, tissue paper, and paper tape, plus the thank you cards are made from recycled kraft paper. The point is: never plastic, and always biodegradable or compostable.
The brand is so committed to reducing our environmental impact that, as of March 2019, Atlas & Ortus plant a tree for every purchase, thanks to their partnership with TreeEra. One order = one tree, it's as simple as that. If you'd like to add more trees to your order, you can buy them separately for just £1 a tree. YAY!
Price: from USD $6.75
Where from: United Kingdom
Ethical Values: Eco-friendly, Sustainable Materials, Zero Waste, Vegan, Give Back
13.
All Natural Soap Co
All Natural Soap Co is a multi-award-winning brand that makes sensitive skin-friendly, palm oil-free, and mostly vegan soaps, handmade in the UK.
Good looking, great smelling, all-natural soaps are packed full of natural glycerine, and provide fabulous options depending on each skin type. Only luxurious, skin-loving & ethical ingredients.
Available in pretty gift sets, practical everyday bars, and extra sensitive varieties, their healthy soaps are made from olive oil and wild shea butter, NOT palm oil or synthetic foaming agents. The packaging is also eco-friendly without the use of plastic.
Price: from USD $6.75
Where from: United Kingdom
Ethical Values: Organic, Clean Ingredients, Vegan, Cruelty-free, Fair-trade, Locally Made, Handcrafted, Eco-friendly
We will continue to keep this blog updated, so if you have a suggestion of a similar handmade & natural soap bar brands please share in the comments below!
This post may contain
affiliate links
. This means we may receive a commission, at no extra cost to you, if you make a purchase through a link. We only share contents that are aligned with an ethical, sustainable, eco-conscious world. Read more about our
Terms & Conditions here