Because life is better with coffee (for most of us anyway!), here we share an ultimate guide with some of the best & most eco + socially responsible fair trade coffee brands – often among other certifications. If coffee is the answer, make sure it's worth waking up for! 
Coffee is the most popular beverage in the world, with more than 400 billion cups consumed each year. More than 450 million cups of coffee are consumed in the United States every day. 
That's a heck lot of coffee, which makes the industry big, and consequently a playground for many intermediaries willing to make a penny (mostly at the expense of the growers). 
As we dig into the tasty, cold brew world of coffee, we realize that coffee farmers are frequently underpaid – and sadly many workers on coffee plantations often labor under slavery. Besides these hard working conditions, the environment also suffers an impact. The intensive farming of coffee as well as single botanical species has caused widespread devastation to tropical ecosystems around the world.
When looking for ethically sourced coffee and fair trade coffee beans, you are supporting a larger sustainable movement that ensures social and environmental standards are ensured. 
So let's explore what Fair Trade Coffee actually means, why it matters, and some of the leading ethically sourced and made coffee brands that participate in the mission "for the people, for the planet".
What is Fair Trade Coffee?
Coffee sold through a Fair Trade organization makes its coffee grower and producers pay a minimum price, higher than the commodity price of coffee. 
Also, a Fair Trade-certified coffee means that the product has been audited throughout the supply chain to meet certain sustainability and labor standards.
When searching for fair trade certified coffees, you will find a range of organizations that certify fair trade standards are met. Among the most common ones, you'll recognize labels from the World Fair Trade Organization, Fairtrade America, or Fairtrade International.
Companies with a Fair Trade certification ensure that standards are met and that there is a way to market their goods. It also helps them sustainably make coffee by funding environmental projects.  
Why Does Fair Trade-Certified Coffee Matter?
The Fair trade movement brings attention to the fact that coffee farming is a risky endeavor from which farmers often struggle to make an income. 
And as the coffee market is currently facing a price crisis, a Fair Trade certification is one way to ensure that every farmer is paid a fair trade premium that is above base commodity price, hopefully bringing them closer to earning a sustainable living. [Source: DrinkTrade.com]
The Fair Trade action is meant to give coffee farmers more influence. Especially, when the coffee industry faces its market crisis, it still helps farmers ensure a fair living wage. Ultimately, the goal is to keep the coffee market stable while holding producers, exporters, and retailers to a high standard of honesty.
Fair Trade certifications are being taken up by more and more businesses, which means you have more options for buying coffee that helps support environmental, social causes, as much as basic human rights. 
Here is a list of the 16 most popular fair trade coffee brands with which they get and make their coffee.
List of 16 Best Fair Trade Coffee Brands
1. Equal Exchange
Why it's a fair trade coffee brand:
USDA Certified Organic Coffee

Worker-Owned Cooperative Fair Trade

Available at Stockists or Online
For almost 30 years, Equal Exchange has been producing high-quality coffee. How might food be traded ethically and sustainably that benefits both producers and consumers, the group wondered back then? The solution was to form a company in which employees had equity stakes.
Over 130 employees/owners have joined its co-op since its inception, and they all have equal stakes in the company and a voice in its management. As a result of this distinctive commitment to ethics, this coffee is routinely lauded for its concern for both human and environmental welfare.
2. Volcanica Fair Trade Coffees
Why it's a fair trade coffee brand:
Fair Trade Certification

Rainforest Alliance Coffee

Kosher Certified Organic Coffee
Volcanica's organic Fair-Trade coffee is some of the best available. These organic Fair-Trade coffees are produced per the Fair-trade criteria, which aim to help farmers and their communities while also safeguarding the environment. Farmers are protected from a potential loss in income by the promise of a floor price for their coffee.
Every cup of coffee made with beans grown in Ethiopia's Yirgacheffe area features a unique floral and fruity undertone. Body-wise, it's in the middle, and you can pick up on some cinnamon and strawberry notes.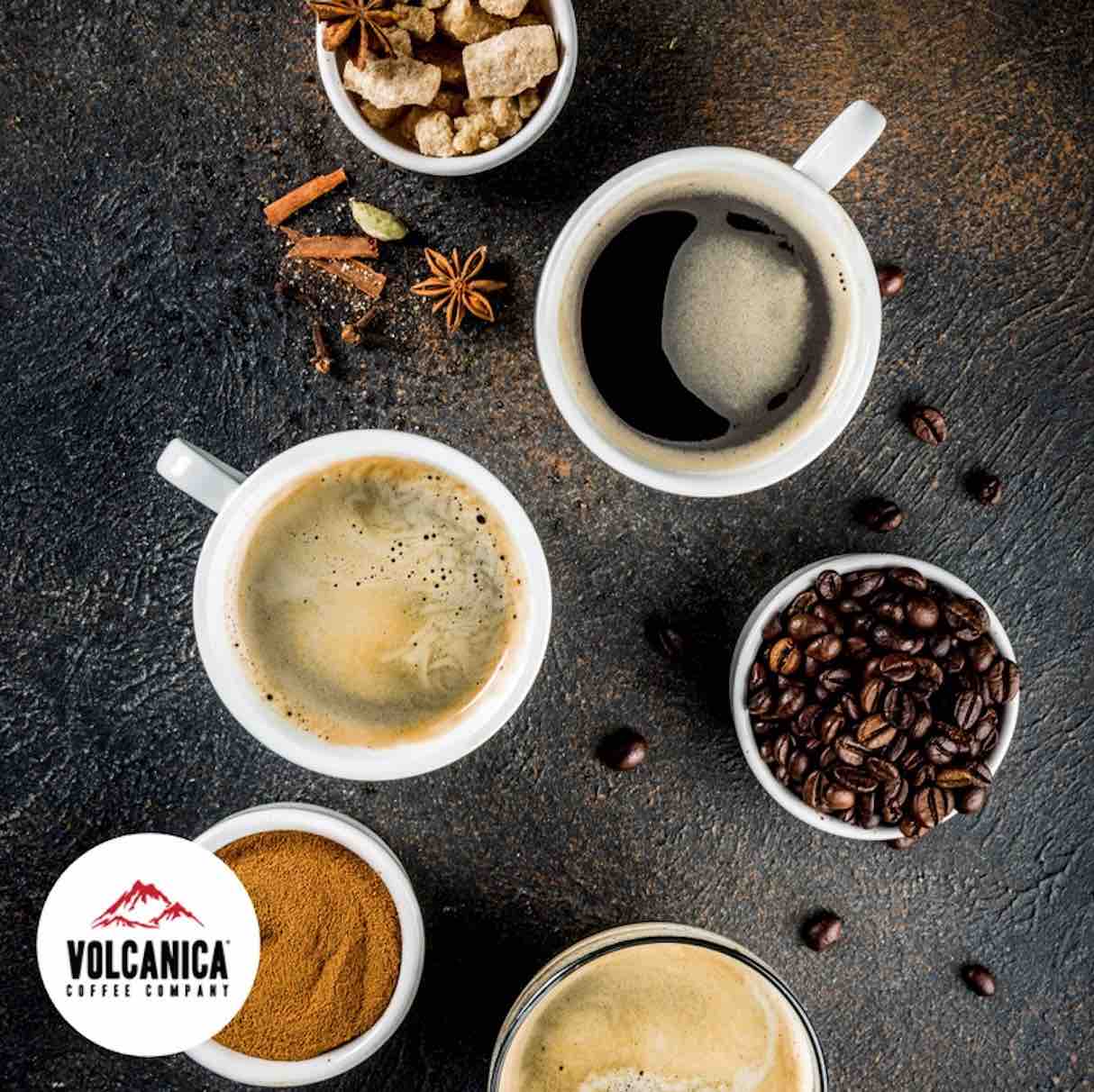 3. CaféDirect
Why it's a fair trade coffee brand:
 

Certified B-Corp

 

Fair Trade

 

Purchase from Stockists or Online

 

London, United Kingdom
The studies have shown that CaféDirect offers the highest quality across the board. In honor of its 30th anniversary, the team has returned more than £30 million to its producers through various means, including long-term collaborations and in-person gatherings.
To further demonstrate its commitment to ethical business practices, the company has been awarded Fair Trade and Gold Standard certifications. Even better, half of the profits go to Manufacturers Direct, a UK charity that helps farmers increase their income and reduce their environmental impact.
4. Lifeboost Coffee
Why it's a fair trade coffee brand:
Fair Trade Certified

Organic

Mycotoxin and Pesticide Free

Money-Back Guarantee
Lifeboost Coffee, a delicious and well-balanced Fair-Trade coffee harvested in Nicaragua's mountains, is a favorite.
This coffee has a velvety texture and a rich, chocolaty flavor with hints of citrus. It's grown without synthetic fertilizers, pesticides, or mycotoxins and has received the certifications for Organic, Fair Trade, and Shade Grown. In addition, the mild acidity is soothing to the stomach.
 Although this environmentally friendly brew may cost more upfront, manufacturers will refund your money if you're not satisfied with your purchase within 60 days.
5. Kicking Horse Coffee
Why it's a fair trade coffee brand:
Certified Fair Trade

Certified Organic

Free of Allergens
Kicking Horse Coffee is the biggest Fair Trade-certified coffee roaster in Canada. Fairtrade International has approved them because their criteria result in reasonable wages for their employees and reasonable prices for their goods.
The neighborhoods, wells, roads, universities, and hospitals should be reimbursed. Organic farming practices are encouraged, and the quality of labor is maintained. Improving welfare programs for farmers.
Coffee beans from Africa, Central America, and South America are medium-roasted, bringing out their natural brightness and sassy personality. Fresh vanilla beans, stone fruits, and other sweet syrup notes can be detected in its scent.
It has a light, medium body with a sparkling mouthfeel. The distinctive tastes of this drink are sour red currant mixed with sugar cane and hints of milk.
6. Mocha Java Fair Trade Organic
Why it's a fair trade coffee brand:
Certified by Fair Trade

Organic Certified Version

Processed from Yemen and Ethiopia
Mocha Java is a time-honored blend whose name has come to be associated with sweet, fruity notes. Coffee from Indonesia, typically Java and sometimes from other areas such as Sumatra, is typically blended with coffee from Yemen or Ethiopia that has undergone a natural processing method.
The Mocha Java Blend with Fair Trade and organic certification is based on two different Ethiopian coffees and is prepared slightly differently. The classic fruity flavor of the blend comes from the first ingredient, a natural roasted coffee from the Sidama-producing region.
The second type is a thoroughly washed coffee that is particularly brilliant and has a light floral flavor. Ketiara Cooperative coffee from the Gayo Mountainous region of Sumatra's Aceh Province rounds out the blend.
Queen Ketiara coffee is farmed exclusively by the group's female farmers. This full-bodied coffee's depth and intensity complement the blend's other subtler elements, making for a complex and smooth cup with a hint of fruitiness.
7. Higher Ground
Why it's a fair trade coffee brand:
100% Organic Coffee

Fair Trade Certified

Available in the US
Higher Ground's purpose is to provide the world with better coffee that is ethically and sustainably sourced. Their company is committed to maintaining the ethical standards of the fair-trade model, which means that all of their organic coffees are also fair trade.
The distinguishing feature of this coffee is that it names the farms it partners with, giving clients information about the farm's location, practices, and other noteworthy aspects. They go so far as to detail how each farm's coffee beans develop their distinct flavor profile.
This goes above and above in its efforts to give back to the community by donating a portion of the proceeds from its best-selling coffee blends to various groups working to protect America's waterways. For instance, the Alabama Rivers Alliance benefits from selling its renowned River Roast Blend.
This coffee can be purchased on their website or at select stores across the United States.
8. Grumpy Mule
Why it's a fair trade coffee brand:
Fair Trade Certification

Organic Coffee

Supports Environmental Initiatives

Available Online Only
When it comes to moral issues, Grumpy Mule is quite stubborn. The Mule has chosen long-term criteria to guide its roasting and sourcing rather than the more manageable short-term sustainability.
To address this, the company has gained fair trade and natural certifications for its products, guaranteeing that every cup of coffee comes with a meaningful backstory. 
By looking at their quirky brand, you can tell these dudes are true coffee enthusiasts. Also, the excellent manuals for brewing coffee that can be found on the web should not be ignored.
9. Wandering Bear Coffee
Why it's a fair trade coffee brand:
USDA Certified Organic

Fair Trade Certified

Recyclable Packaging

Available at Online or Stockists
The team at Wandering Bear is driven by the idea that everyone should have access to high-quality coffee, and they succeed in this mission in multiple ways. For example, it makes cold brews that are as smooth as they are potent, so you may have a brew that would be at home in a café in the morning.
Single-cup cold brews are convenient for busy mornings. This novel and environmentally friendly method of keeping coffee ensures that every cup is as fresh as the first.
10. Tiny Footprint Coffee
Why it's a fair trade coffee brand:
Fair Trade Certified

Organic Coffee

Kosher Certification

Fully-biodegradable Coffee Bags
The majority of the listed coffee companies care deeply about protecting the environment. On the other hand, Tiny Footprint Coffee has gone even further. They call themselves the "world's first carbon-negative coffee company." The company is a collaboration between the Roastery 7 coffee roasting company and the Mindo Cloudforest Foundation, a charitable organization.
The corporation makes financial contributions to an Ecuadorian non-profit that employs those funds to finance forest restoration projects. Ground and whole bean coffee bags are available on the website, along with information about the coffee's origin, processing, and flavor profile.
They are committed to helping women in agriculture, the environment, and small farmers. Since its inception, this company has made it a priority to only purchase its coffee beans from women farmers all over the globe.
11. Stumptown Roasters
Why it's a fair trade coffee brand:
Certified Organic

Direct Trade

Available at Stumptown Cafes, Online, and Stockists
Stumptown's dedication to excellence has made Portland a mecca for coffee connoisseurs. 
The company's commitment to ethics is grounded in the same meticulousness. Since they use direct trade sourcing, they place a premium on open communication and honest dealings with their suppliers.
This direct trade coffee brand's dedication to quality and global impact has made it a household name.
12. Death Wish- Dark Roast Ground Coffee
Why it's a fair trade coffee brand:
Certified Organic Coffee

Certified Fair Trade

Free of Allergens
It is believed that Death Wish Dark Roast Coffee Grounds has a shallow carbon footprint but a moderate water footprint. Despite its very high nutritional content, it is processed to a moderate degree and is moderately processed.
"We've created the strongest organic, fair trade coffee on the planet. Some may think this is irresponsible, we think it's revolutionary. Mugs up, mother functioners!"
Known as THE WORLD'S STRONGEST COFFEE®, Death Wish Coffee is here to fuel your passion —basic brews not invited. The highest-quality arabica + robusta beans are roasted to bold, never-bitter perfection. The result? Coffee that naturally brews double the strength of the average cup. 
13. AmazonFresh Organic Fair-Trade Peru Coffee
Why it's a fair trade coffee brand:
USDA Organic Certified

Fair Trade Certification

Money-Back Guarantee
AmazonFresh Organic Fair-Trade Coffee provides a widely sought-after option certified as USDA Organic. This Peruvian coffee originates entirely from Arabica beans. Brown sugar and chocolate give it a warm, comforting flavor and a velvety aftertaste.
Though it's labeled a medium roast, the robust coffee enthusiast may find this option lacking. This is a low-cost option for those curious about trying Fair Trade coffee for the first time. 
14. Allegro Coffee
Why it's a fair trade coffee brand:
Fair Trade Certification

NonGMO Project Verified

Whole Trade Guarantee
By going above and beyond just offering a fair price, Allegro Coffee demonstrates a commitment to the Fair-trade principles. Their small-scale partner farms benefit from financial assistance and advice on the best agricultural methods. Similarly, they allow farmers and artisans to network with one another and raise the bar for their respective industries.
Caffeine-wise, Allegro's Cafe La Duea strikes an excellent middle ground, with a sweet, chocolatey body and a tinge of bitterness. That ground coffee is a particular variety from Latin American cooperatives run by women.
15. Pura Vida Coffee
Why it's a fair trade coffee brand:
USDA Certified Organic

Fair Trade Certified

Shade Grown

Only Online Available
"Great Coffee. Great Cause." Pura Vida has since added certificates for shade-grown plus organic methods to all of its goods, one of the pioneering companies to sell just Fair-Trade coffee. 
Along with this, the company has a solid dedication to giving back. Through its sister non-profit, it supports at-risk children through health and education programs. This coffee has a decaf house blend, available for your home or business!
16. Larry's Coffee
Why it's a fair trade coffee brand:
Organic Certified Coffee

Fair Trade Certification

Certified by Kosher
The coffee at Larry's is roasted sustainably, and the company has established lasting partnerships with local producers. There is no other B Corporation on our recommended list. The cooperatives they work with import Fair Trade coffee beans from the farmers.
They use third-party auditing firms and conduct annual visits to partner farms to ensure that farmers make a fair profit. Larry's Coffee uses solar energy to minimize its impact on the environment. Their roastery in Raleigh, North Carolina, reduces its carbon footprint by using solar-powered radiant floor heating and passive solar daylighting.
Similarly, the toilets at the roastery are supplied by a rainwater harvesting system that holds 10,000 gallons of water. Better yet, a biodiesel pump that runs on plant oils is available to the neighborhood and visitors of the roastery.
Specifically, Nicaragua and Guatemala provided the organic beans for this fair-trade coffee. The certified coffee has a sweet undertone and a balanced, substantial body with just a hint of acidity. The most prominent flavors are caramel and chocolate, with pepper and tobacco undertones.
Fair Trade Coffee — Making the Right Choice
Fair-trade accreditation establishes the minimum price for each pound above-market pricing for coffee. It assures that producers and employees are paid fairly for meeting social, economic, and environmental labor and production objectives.
Not all fair-trade licenses are equal, and others challenge the system's effectiveness.
Critics say "Fair-Trade" benefits from farmers aren't always used for community-building programs. They say that setting a minimum cost for fair trade items may encourage lower-quality coffee. Fairtrade favors small farmers but not always migrant agricultural workers.
Fair-trade certification is divisive among economic, humanitarian law, and environmental specialists. As with many product labels, smallholder farming communities have loopholes, limitations, and benefits.
You can also check if your coffee choice aligns with your ideals. The Fair World Project, a non-profit that educates consumers on fair-trade labels and claims of justice, is an excellent resource for identifying trustworthy fair-trade food labels.
There are hundreds of coffee brands, but a few uphold strong environmental and social standards. Socially responsible coffee options include pre-ground blends, whole beans, and more.
How to Choose the Best Fair-Trade Brand (A Buyer's Guide)
It's easy to become lost in the maze of Fair-Trade certificates if you're not familiar with them. There is a distinction between the certification itself and the meaning it imparts.
To begin, know that Fair Trade coffee has a premium on top of the minimum price. But you may feel good about yourself if you help farming families improve their standard of living. More and more people are paying attention to environmental and humanitarian issues, and as a result, shoppers are expecting and making more well-informed decisions about sustainable options.
Do your homework if you care about this topic. There is a plethora of information online about the Fair-Trade project and its various facets, including the latest developments, those impacted, the standards that must be met to qualify, the application process, and the roles played by the various certifying bodies.
Bottom Line
After reading through the greatest Fair-Trade coffees, we hope you have a better idea of which one to try. Lifeboost Medium Roast is a beautiful, responsibly farmed coffee that originates in the mountains of Nicaragua. Volcanica Fair Trade Coffees are another excellent choice; they are medium roasted with a deep, flavorful aroma and minimal acidity.
Finally, Tiny Footprint, a brand that cares about providing a carbon-negative solution that combines sweetness and boldness, is our top pre-ground option.
Hopefully, you feel better about your decision to support Fair Trade. We wish you much fun in your explorations and experiments as more and more businesses emerge with improved possibilities for the long-term coffee industry. 
Enjoy yourself, and keep the brewing going!
This post may contain
affiliate links
. This means we may receive a commission, at no extra cost to you, if you make a purchase through a link. We only share contents that are aligned with an ethical, sustainable, eco-conscious world. Read more about our
Terms & Conditions here