Building sustainable cities becomes key if countries wish to address climate change. But this concept is not just about making it energetically efficient but also useful for the human beings living there. Here are some of the most interesting characteristics that define sustainability in cities.
Today a 50% of the population lives in cities, and the predictions point that we will in the soon future experience a fast speed concentration with the 70% of the population moving to cities. Already 50 cities in the world exceed 10 million citizens. Let's learn what involves to design a sustainable city and why they have become key element of the immediate future if we want communities to thrive.
Comparing cities with remote areas
Let's take for instance a remote place where there are no recycling systems handy, where people need to travel long distances, time management becomes an issue. Why would someone who has to drive 45 minutes to town for groceries shopping put all the extra individual work to be more sustainable? Where transport, public spaces or social needs are not covered, the average citizen has to spend extra time catering for these. Ideally, they could grow a garden, compost, etc. but the mindset is not there because they are not led by example. 
On the opposite, big cities now cater zero waste stores, organic foods and natural products, whereas in smaller towns you barely get to see this movement. In the remote areas you sometimes find big shopping centres that try to accommodate all the needs concentrated in a specific location, as if it was a city. Ultimately this leaves empty streets with small businesses that lack support from their own citizens and find themselves closing their doors. 
Why do people live in cities?
For the people it means freedom, and the essence of a city is the quality of public spaces including the following:
Buildings

Infrastructure

Quality of the connections

Streets, parks and public spaces

Bridges

Public transport or options to walk to work

Entertainment, shops and restaurants

Art and design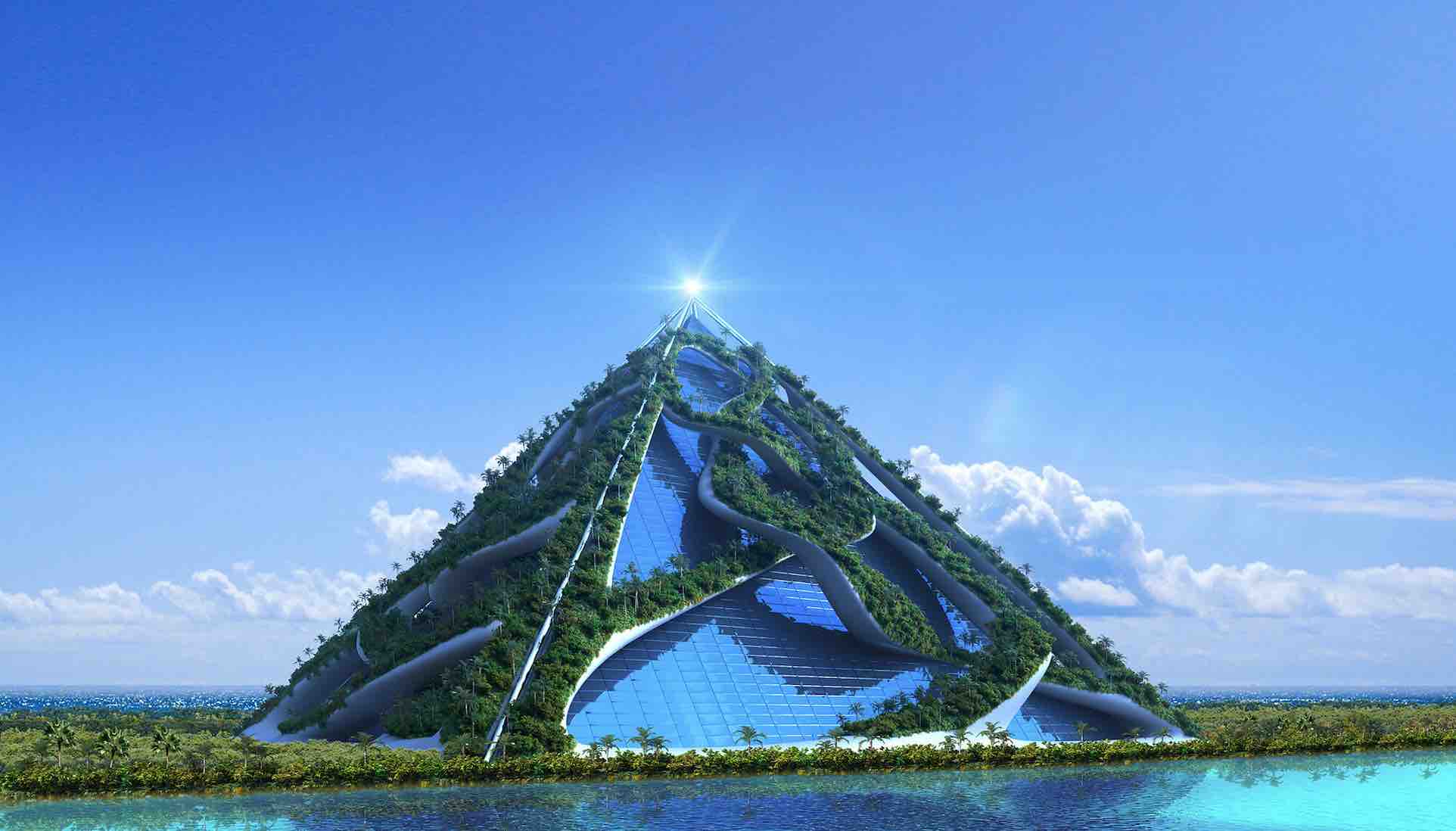 What are the key features of sustainable cities?
Turns out that the most sustainable cities have also been voted by the people "best cities in the world", for example, Copenhagen, Manhattan, Hong Kong. The key features of sustainable cities could be summarised in the following:
Higher density

(as expansive cities are socially more alienating). 

Quality of life

(which often equals quality of design).

Efficient use of energy

.
More than 400 eco-villages exist in the world according to the Global Ecovillage Network database. 
Masdar, based in the United Arab Emirates, is the first ecological and self-sufficient city, an experiment with a community of 100,000 people. The city is built around a university and is specifically exploring renewable. What makes Masdar unique is that it has taken into account the challenges of the place and has combined it with technology to do more with less, while learning what improves quality of life for the people. 
Another interesting example of an experimental eco-town prototype is Auroville, which has become a place of research and experimentation with an emphasis on sustainable practices, such as the creation of the largest and most powerful solar PV installation in India, along with a solar kitchen equipped to cook for over 1,000 people every day.
Cities with a higher quality of life, where all social and private needs are covered, people can feel motivated enough to do good – also because the governments of those places are led by example and so citizens can feel inspired.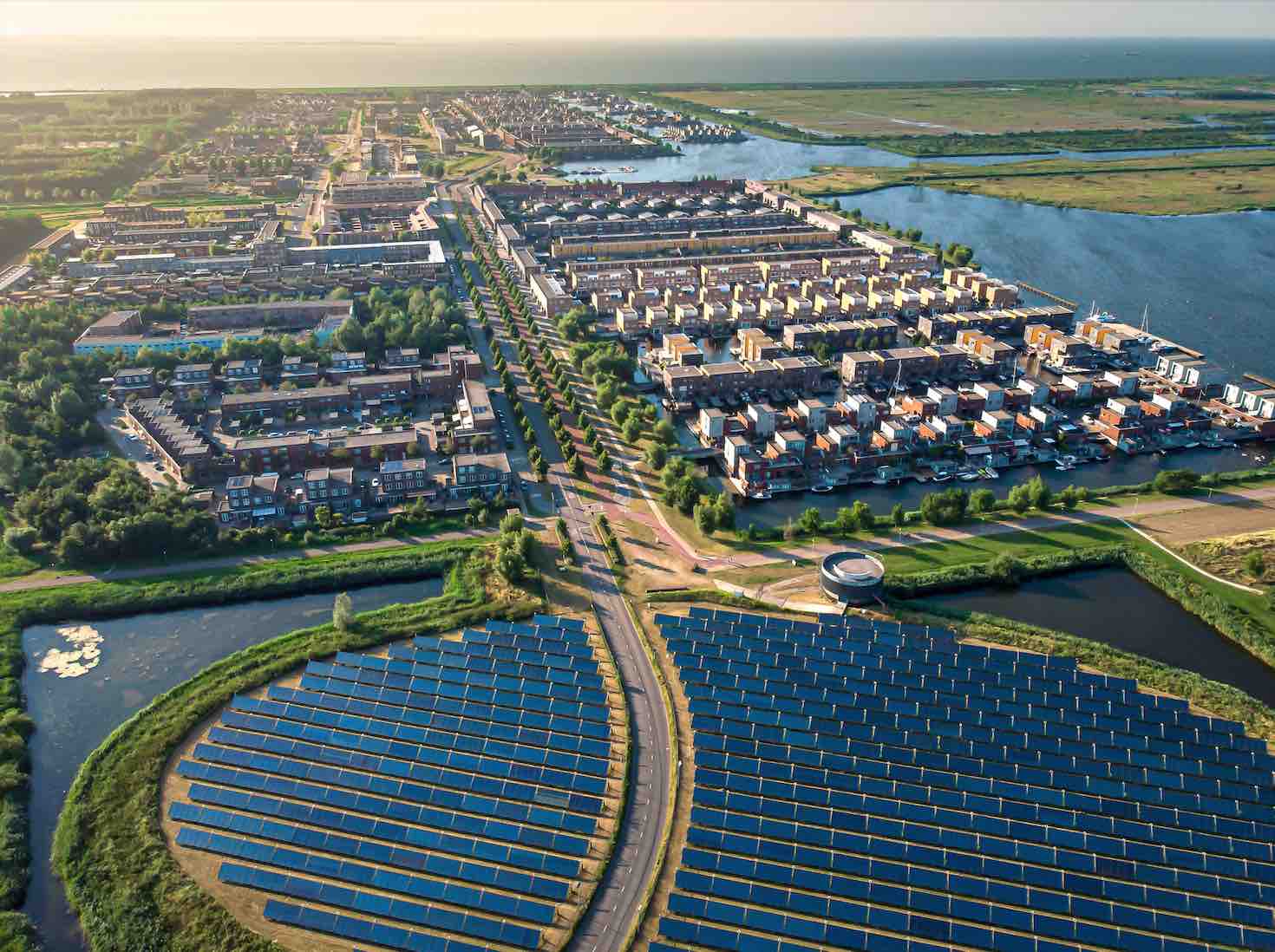 What have the most sustainable cities in common?
Here some of the characteristics that are perceived between sustainable communities:
The needs of everyone are met including safety, health and happiness

The environment is appreciated and protected including its diversity

The economy is vibrant

Use of natural resources with care

Minimise waste and implement circularity through recycling, composting and energy recovery.

Limit pollution

Access facilities in public spaces

Bigger infrastructure with safe cycling paths, bikes available and electric car points.

Value and protect diversity, through local distinctiveness, local community and cultural identity

Food, water, fuel and housing are provided at a reasonable cost

Opportunities for culture, leisure and recreation available to all

Community-driven initiatives such as urban agriculture

Governments are leading with example and trust their citizens by providing more freedom

Promote renewables (for example, not charging a tax fee on solar energy)

Enhancement of the social societies versus the more individualistic societies; this is why Europe is in most of the top 20 positions of most sustainable cities in the world. 
A sustainable city examines the city ecosystem holistically. It makes sure aspects of the city system are working in tandem for its people and the environment. The push to make more cities sustainable is a noble one which will enrich the lives of all people who inhabit them.
This post may contain
affiliate links
. This means we may receive a commission, at no extra cost to you, if you make a purchase through a link. We only share contents that are aligned with an ethical, sustainable, eco-conscious world. Read more about our
Terms & Conditions here