We can now get our furry friends to reduce their carbon pawprint with a selection of eco-friendly pet products that include natural shampoos, non-harmful toys to play with, sustainable clothing and accessories, to the eco-friendly pooping gear you were looking for. Your sustainable pet choices truly benefit your best friends' health & fitness, the ultimate goal of any pet owner 😉
The choices we make for our pets matter, too. From their waste to their toys, cats and dogs have a huge environmental paw print. Just feeding your pets adds 64 million tons of carbon dioxide to the climate each year — about the same as 13.6 million cars. Gladly, now we can find eco-friendly pet products and brands that support the sustainability cause by using upcycled, recycled and natural materials in their products. 
Besides slowing down the environmental impact, there is something that is of major importance for every pet owner: to ensure your pet's health and safety. Some ideas are to choose from a selection of more natural foods or indulge in luxurious baths with healthy shampoos or natural dental goods. For this list, we've researched some of the best eco-friendly pet products out there. This means looking for things made of natural and organic components that are safe for both pets and the planet.
How to be an eco-friendly pet owner, love your dog AND the environment
We have compiled a list of eco-friendly pet products to enrich their lifestyles and make them feel more comfortable around their new sustainable supplies. They are made of natural and organic components which are safe for pets. While the focus is definitely on eco-friendly dog products, we didn't ignore our feline friends. Even though they may come labeled as "dog" they are actually great for many different kinds of pets. 
If you were looking to find brands that offer food, here's a selection of vegan pet food brands, for both cats and dogs.
Let's go through some sustainable pet products that are emphatically safe for a furry buddy and the planet.
Eco-friendly sleeping gear for pets
Let's start with the bed. Being human we never want a bed that is so restless, then why shall we not find the best for our pets. Today, many companies are making environmentally friendly dog beds out of organic or recycled materials. These beds are cozy enough to cuddle in with our pets and also hypoallergenic sustainable. 
Some of our favourite eco-friendly brands with pet beds:
Earth Hero bed range – to give your dog a 5-star sleeping experience. Made from eco-friendly materials, these beds may be purchased as a full set (bed insert and cover), or just the insert or cover by itself. The removable, washable cover is made from durable color-grown organic cotton canvas, and the bed insert is filled with GOTS Certified organic cotton on one side and shredded natural rubber on the other. Each material is sewn inside separate chambers allowing two comfort options for your pet.
Get a 10% discount using "OURGOODBRANDS" code for your pet beds and any other product in Earth Hero's range.
West Paw – with premium fabrics. The brand doesn't sacrifice style and comfort for durability or safety. These pet beds are irresistibly soft, come in a wide range of colors and patterns, are incredibly durable, eco-friendly, and machine washable. The brand is committed to making safe and eco-conscious products, free of harmful chemicals and certified with the STANDARD 100 by OEKO-TEX® label. This means that every stitch, zipper, and scrap of fabric is checked and trusted. Filled with ultra-fluffy, IntelliLoft made from recycled plastic bottles. Safe for humans, safe for our planet, safe for our pets.
Molly Mutt – making the dog bed dogs love. It comes in beautiful colors, playful patterns, and a patented mindful design. created to be both comfortable, and comforting. Their products are durable, washable, and lovable.
Eco-friendly pet toys to play
Having environmentally-friendly dog toys are as important as giving healthy food to your dog. It is important to search for soft toys which are chemically free and non-toxic because your pet not only plays with it, they smell it, lick it, chew it – becoming highly dangerous to swallow or just smell harmful toxins. Therefore, it is best to have eco-friendly toys, which are super safe and also biodegradable. And the good news is that we have an endless collection of pet toys available for you:
Earth Hero – brings an almost endless range of toys for your pets to play. 
Some of the eco-friendly dog toys you can find in the range are the moon ball activity toy, the giraffe plush, the galaxy fetch activity toy, eco quakers, hemp or natural rubber ropes, eco wool pet toy balls, eco-friendly tug dog toys, or the collection of handcrafted crochet toys. If you are after more specific eco-friendly cat toys, you will find some fun and sustainable treasures like the eco catty pillar cat toy, the eco kitty bird, eco kitty catchers or eco pouncer. 
Get a 10% discount using "OURGOODBRANDS" code for your pet beds and any other product in Earth Hero's range.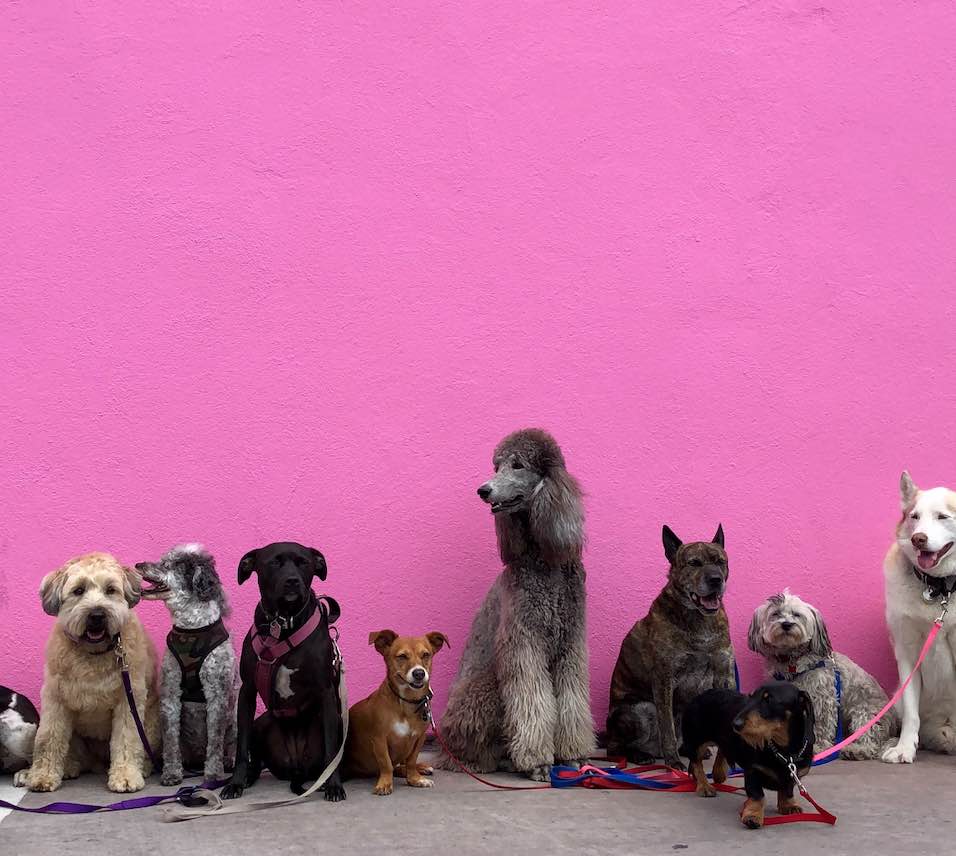 Other cool brands with a range of eco-friendly pet toys are West Paw, with a wide range of toys to play, puzzle or chew. Also Le Sharma with a colourful collection of organic wool handmade toys.
Eco-friendly pet poop basics
Being a good dog parent it's one's responsibility to clean after their pups and throw the poop bag into the trash bin. As it is recommended by the Centers for Disease and prevention not to leave your pet's poop on the ground, for sanitary reasons. 
Poop bags are made of plastic which is convenient to use and these single-use bags are also very cheap. ASTM international standards declared the level of plastic which are easily biodegradable and many are also soluble in water. You can also transport it to an industrial composting facility that accepts pet waste.
Earth Hero brings a wide range of all you need for eco-friendly poop and waste removal for your pet. From compostable poop bags, a bamboo poop bag dispenser or colourful bag holders. 
Get a 10% discount using "OURGOODBRANDS" code for your pet beds and any other product in Earth Hero's range.
For more specific items, go over to Dog Rocks. The original 100% natural solution for dog urine burn marks helps prevent those nasty urine burn stains from appearing on your lawn which filters out impurities from water such as tin, ammonia, and nitrates.
And what about cats? At Natusan they're cat lovers and litter haters. They transform recycled wood into cat litter, cat litter into fertiliser, and work with their partners to plant trees. Then they do it again and again until – together – we make our dream of a greener world reality. An estimated 2 million tons of cat litter are thrown away every year in the UK. With Nathan, you reduce your litter waste by up to 65%. It also improves by 40% the odour control and it absorbs up to 7x its own weight!
Also, Litter One brings an odorless, disposable, and convenient cat litter kit, providing a 100% biodegradable, all-inclusive cat litter maintenance kit. Each kit includes a litter box, a pine pellet litter, sides, false floor, a scoop, and 30 waste bags. All you do is open the box, put a few tabs in place, and set it out for your cat to use. When your cat urinates on the pellets they turn to sawdust and fall through the patented false floor. When 4-6 weeks have passed you put the kit in the trash bin and open the new one that has already been shipped to you if you choose to opt-in to the subscription service, free of charge. 
Sustainably made pet collars + leash
Dog collars and leashes allow us to safely take our dogs out for a walk. And also to make them look cool. It is preferred to wear them with a sustainable bamboo or hemp pet collar. When we use sustainable materials for pet collars and leashes, they are softer when in contact with your furry friend's skin, and are usually lighter in weight but also substantial. 
As usual, you can find at Earth Hero a range of dog leashes and pet collars that are mainly made of hemp, an incredibly sustainable material that is also resistant enough to last a lifetime. Get a 10% discount using "OURGOODBRANDS" code for your pet beds and any other product in Earth Hero's range.
Another cool range, even though less sustainable, is West Paw dog collars + leashes made out of recycled polyester and nylon. 
Eco-friendly pet clothing
Long Dog Clothing range of pet-wear is ethically made in America using eco-conscious materials. The brand brings a huge range of pet clothes that do good. From shirts and sweaters, outerwear, bandanas, there is a long-range of sustainably made clothes for your furry friends to be cool, funky, warm and look incredibly huggable.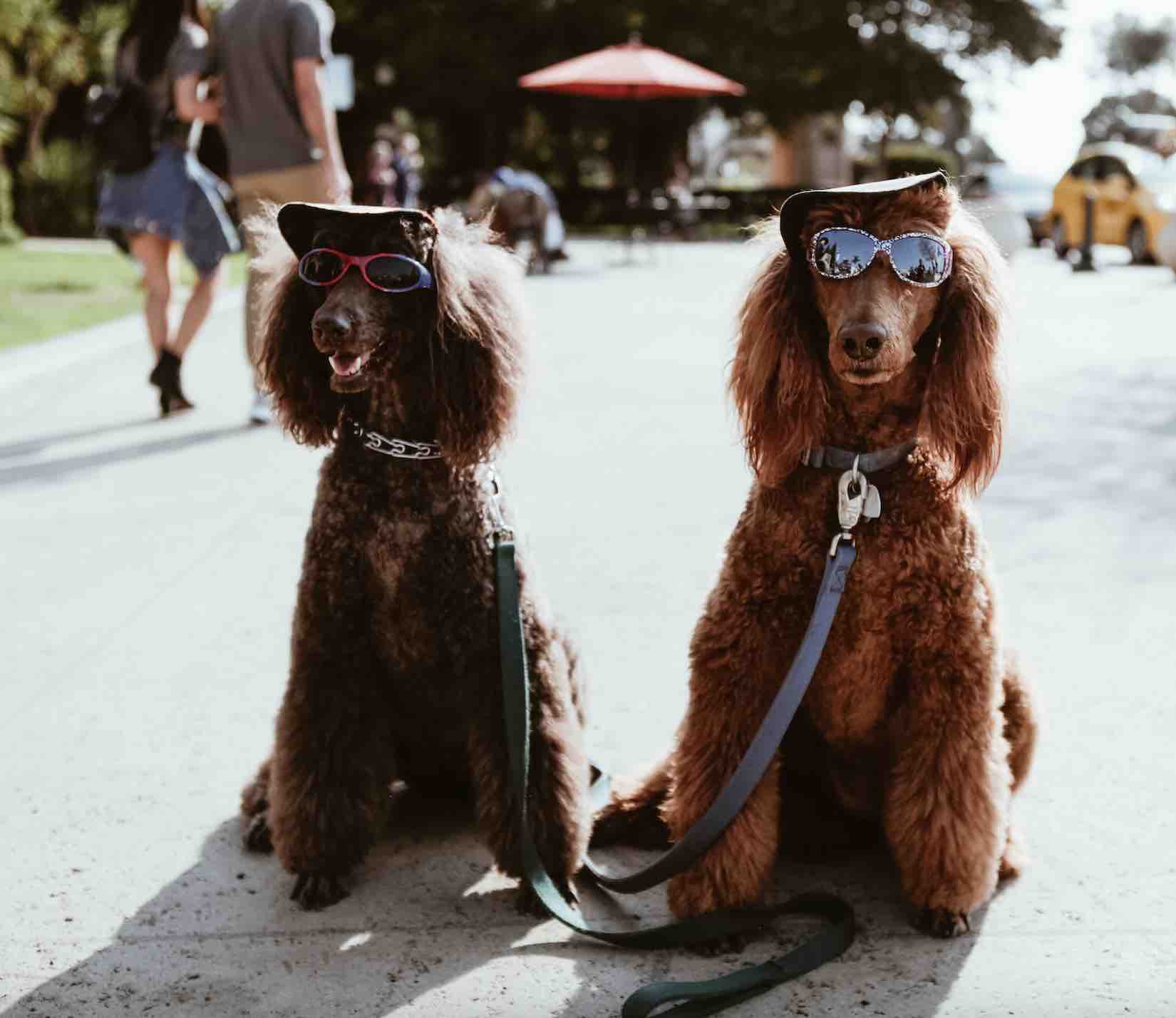 Design and quality are some of the top priorities, therefore Long Dog Clothing walked the extra mile to create tailor clothing to fit your pup better; they use local manufacturers, and we use sustainable fabric options whenever possible. The brand also wants to give back to dogs, so for every purchase, the company donates 15% to local shelters. 
Natural pet grooming goods
Every pet owner wants the best for their pets. For that, they search for amazing products which are sometimes very costly. However, some pets go through the worst skin irritation problems. This is because of using a high amount of chemicals in shampoos, soap, and even toothpaste. They are very harmful to your dog and also to the environment. 
To ensure the wellbeing of your furry kid there are some cool brands that offer more natural pet grooming goods. For soaps, Earth Hero brings a range of zero waste organic shampoo for pets safe for hypoallergenic needs, for skin soothing or extra moisturising. You will also need a brush, and our pick is this double-sided bamboo dog brush and this handcrafted cat brush. Whereas you may not shower your cat, you can give them a pamper session. Your cat thanks you, your floor will too, as you won't have to sweep those hairballs as often. Made with all-natural pig bristles and varnished beechwood, your cat will feel the sustainable difference. The best part – no plastic! These pet combs could be a gift for any pet lover that boasts sustainability, durability, and safety.
Get a 10% discount using "OURGOODBRANDS" code for your pet beds and any other product in Earth Hero's range.
WildWash is another pawsome brand and pet grooming apothecary, committed to quality products that are hand blended and hand stirred, using a diverse and holistic mixture of plants, botanicals, and essential oils to create complex and beautifully fragranced natural products that truly work. The brand believes that animals and humans deserve the same quality cosmetics, and provide a full ingredients list, which confirms that the products contain no parabens, phthalates, phosphates, petrochemicals, sulfates, palm oils, or PEGs. They use 100% pure essential oils and guarantee that none of their products have been tested on animals. This consideration and strong moral compass have earned WildWash ethical accreditation and created countless satisfied customers.
For All Dog Kind is another brand bringing natural grooming products for all skin and coat types. The brand searched, scrubbed, and sniffed, to create a new breed of grooming products that are ethically sourced and luxuriously kind to hounds and humans. Using essential oils and extracts their shampoos, scents and treatments can be used as often as required.
Last but not least, HOWND offers a grooming range of natural products using only plant-based kinds to the skin and coat ingredients. Their natural pet care products are certified by Cruelty-Free International, accredited by PETA Cruelty-Free, the Vegetarian (Vegan) Society and The Ethical Company Organisation. Their pH-balanced formulas are designed for every moment of your best friend's life. 
Natural pet dental products
What is a pet? A family member. One's child. A companion. A hot-breath, panting machine of stink. It's not Spot's fault. You never brush his teeth! There's probably a multitude of reasons and I'm sure the word "gross" is at the top of that list, but it's necessary for a longer, healthier life for your furry buddy! Did you know that dogs can't lick between their teeth and lips? Dental problems cause other diseases which lead to high vet care costs or even death. A little "gross" seems a little worth it now!
Brushing your pet's teeth is highly recommended by every vet. It is healthy for your pets as it drives away the diseases which could be generated by the mouth. Pets dental matter often goes unnoticed unless you visit a vet for its complete checkup. Plaque on the inside of their teeth can potentially affect their lungs, liver, and heart. I know you won't like to see your furry friend in trouble. 
Woobamboo has brought an amazing toothbrush for your pet. Which is applicable for both dogs and cats. Their brushes are bamboo made and so are safe to chew on the handle while brushing.
For the toothpaste, you'll wanna get Earth Hero's organic coconut oil dog dental gel. YUM!!! Plus get a 10% discount at Earth Hero using the "OURGOODBRANDS" code.
If toothbrushes and pets don't feel like the right match, then you should consider Chewroots, a sustainable natural wood dog chew toy. Harvested by hand from tree roots, in protected areas to ensure there is no damage to the roots system of the trees or forests. It works as a natural toothbrush, and the extra benefit is that it won't splinter, it's extremely durable and 100% Untreated, therefore suitable for all dogs – including puppies!
Natural pet health products
Natural supplements can be an incredibly helpful health boost for your pup or cat. 
Nava Pets offers a range of all-natural, organic and eco-friendly health ranges. The brand follows the highest standards in manufacturing through USDA Organic, Leaping Bunny, and GMO-Free practices. You'll find hemp capsules and oils to boost their immune system providing health and wellness to your best friend naturally! 
Other awesome CBD oils brands for pets we can recommend are ReBotanicals, Intrinsec Hemp, Noble Hemp, Pure Hemp, Nature's Reserve Hemp, High Falls Hemp, Medterra, Hemp Luxe, Premium Jane, Vita Hemp Oil and Dutch Natural Healing, and also this cbd for cats! All of these brands carry an exclusive CBD range for pets.
Earth Hero health range also carries a dog muscle and joint relief essential oil roller with blends to heal hurt muscles and joints and soothe nervous emotions and anxiety. Depending on which one you choose, you'll help combat inflammation, soreness, and swelling when applied to your pup, and is perfect for older dogs, injuries, arthritis, and issues with joint mobility. Also, a range of snout soother dog healing balms to help to heal dry and chapped noses. Made from vegan, cruelty-free, and organic ingredients, this healing balm treats and prevents dry, chapped, or broken skin on the nose, ears, and face of your dog. Great for extreme weather conditions, hyperkeratosis, brachycephalic breeds, windburn, or other conditions that cause irritated and broken skin, this natural dog balm works to heal your pup fast. Plus, the ingredients are 100% pet-safe, edible, and non-toxic – so you can apply it several times a day, worry-free!
It only gets better: get a 10% discount at Earth Hero using the "OURGOODBRANDS" code.
Eco-friendly pet food accessories
As some people take care of their utensils the same way they should worry about their pet's food bowls. Many bowls available in the market are unnatural and chemically made. They can directly infect the pet's stomach and risk leaving them in pain. Bamboo bowls are made from renewable resources, is hardwood and a naturally grown plant. The best part is, it carries no after-effects of using this material.
Some of our favorite brands with eco-friendly pet bowls are Beco Pets or Earth Hero pet food accessories with the recycled bamboo food scoop, the classic bamboo dog bowl, silicone can covers (you'll need them!) or a silicone collapsible pet travel bowl which is TOP!
Get a 10% discount using "OURGOODBRANDS" code for your pet beds and any other product in Earth Hero's range.
16 Vegan pet food brands your furry friends will want to get their paws on!
Eco-friendly pet cleaning products
Sustainable pet cleaning products ensure a safe and healthy pet environment. Yet, our pets never stay out of making our house dirtier and furrier, they tend to lick, lie and eat on everything, so it is important to clean up every house corner. There are non-toxic cleaning options that are safe for your house and your pups. 
Baking soda, with water, can pull out any strain that has been stuck to your floor, it is not very much costly and also does not leave any marks on your floor. You can also use vinegar instead of baking soda which also does the same job. Both products are made with natural ingredients and contain no harm to your pet and the environment.
This post may contain
affiliate links
. This means we may receive a commission, at no extra cost to you, if you make a purchase through a link. We only share contents that are aligned with an ethical, sustainable, eco-conscious world. Read more about our
Terms & Conditions here