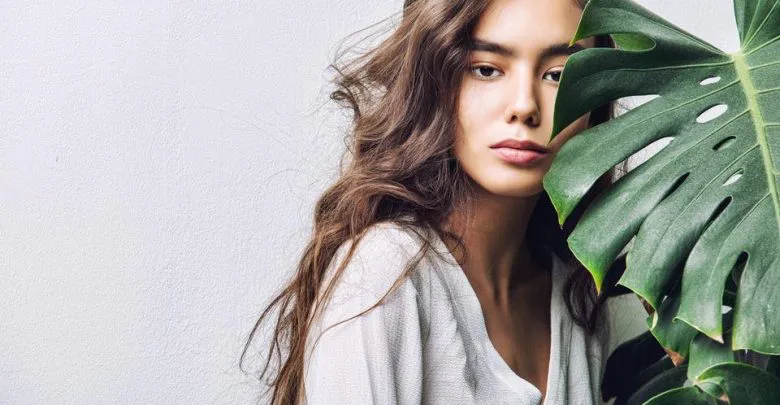 When it comes to a planet-friendly beauty routine, haircare has a large negative impact on the environment but is also harming your health. Why not switch to more sustainable and natural hair care products?
Hair is everyone's crowning glory. It's a tool of seduction and one of the primary keys to the beauty of every woman. As such, most ladies are paying special attention to their hair. They are giving significant time to think about what could be the best style for their hair before going out to the public.
However, because of the commercial products that are loaded with harmful toxins and synthetic chemicals, most people are having a hard time maintaining the glow and shine of their locks.
Researches and calculations by Eco Hair & Beauty suggest washing your hair daily uses about 14,222 litres of water and 1,252 kWh of energy annually. And when it comes to your health, everyday products could be hiding plastic, petroleum or crude oil derivative-based ingredients that are often sourced using methods with a high carbon footprint.
Thus, an eco-friendly approach to taking care of your hair will make a huge difference. You can't just save time and money, but you can also protect your health and environment. With that, here are some ways on how to look for sustainable and natural hair care products that suit you.
Check the Ingredients & choose the Packaging for your natural hair care products
There are lots of commercial hair care products in the market that comprises of harmful chemicals which can damage your hair and even the environment. Thus, switching to organic and eco-friendly hair care products is an excellent step towards a more natural and sustainable way of taking care of your crowning glory.
With that said, opt for products that have sustainability at its core. For instance, choose products that are plastic-free and are packed in aluminium and stainless steel. These materials produce fewer CO2 emissions than glass and plastic when transported. Additionally, they can also be recycled for an infinite time without losing quality.
Furthermore, check the ingredients of the hair care products before paying it to the counter. There are some chemicals that can make your hair dry, break, brittle, and can even irritate your scalp.
With that, here are some substances that you should avoid:
SLS or Sodium Lauryl/Laureth Sulfate

SLES or Sodium Laureth Sulfate

Isopropyl alcohol

PG or Propylene glycol

PEG or Polyethylene Glycol

Parabens

Sodium Chloride

DEA or Diethanolamine

TEA or Triethanolamine

Formaldehyde

Synthetic fragrances and colors

Dimethicone

Cocamidopropyl Betaine

Triclosan

Retinyl Palmitate
Scout Around and Get Recommendations for your natural hair care products
Search for the best organic hair products out there and get feedback online or from your friends, family, and community. Word-of-mouth recommendations can be a big help to find the most suitable products for your hair type. If you have curly hair, for instance, try the organic products that are proven and recommended by an individual with curly hair.
Have a Deeper Research
If you already have several products in mind, figure out positive things about these healthier alternatives. Dig deeper regarding the information about the companies that made it as well as their community-donations and recycling policies.
There are products in the market that are labelled as natural and organic, but if you do more heavier research, you'll find out that they are not. That's why you should check every detail and look for those hair care products with healthier preservatives such as essential oils and vitamin E.
You should also check for a cruelty-free statement or logo to be sure that you are choosing the right product that didn't harm any animals for experiments.  
Make DIY Hair Treatments with more natural hair care products
Aside from the natural products that you can purchase online and in the mall, you can also make DIY hair treatments for a more natural way of taking care of your hair. With that, here are some homemade treatments that can bring the best of your hair without harming yourself and the environment.
Apple cider vinegar for dry hair

Eggs for all hair types

Dairy for dull hair

Lemon for itchy scalp

Beer to bring the bounce back

Honey to reverse sun damage

Cornmeal to remove the grease

Baking soda to remove residue buildup

Coconut oil to strengthen the hair

Aloe vera to make hair smooth and shiny
Takeaway on how to look for sustainable and natural hair care products
Switching to an eco-friendly and natural way of taking care of your hair is not only a good thing for you, but also to the environment. Looking for some sustainable and natural products for your locks is quite tricky, but the ways mentioned above can help you get through your searching. It may take time and effort before you can find the best hair care product that suits you, but the benefits you can get is worth the effort.
Is there any other tip that works really well for you? Comment below and share it with our community!
If you haven't figured it out how to really understand and read the labels, this is a full guide with all you need to know about Eco-certifications!
This post may contain
affiliate links
. This means we may receive a commission, at no extra cost to you, if you make a purchase through a link. We only share contents that are aligned with an ethical, sustainable, eco-conscious world. Read more about our
Terms & Conditions here