Finding sportswear that doesn't include polyester, polyamide, or nylon is almost mission impossible. The search is now over: the sustainable activewear label Tripulse enters the market and challenges the heavily plastic-dependent sportswear industry with TENCEL sportswear.
We interview Franziska Mesche, founder of Tripulse, a high-performance activewear brand that uses no plastic but plants in the making. We ask her everything related to the next generation of activewear material TENCEL, and how you can now join the plastic-free movement with your activewear. Without further ado, hope you enjoy this interview as much as we did!
Hi Franziska, we'd love to hear a bit more about your background and what led you to start the sustainable sportswear brand Tripulse?
Tripulse is really the result of many things in my life coming together. I've been working in the tech industry for a while and my last job before I started Tripulse was within management consulting. But I always felt this is not my "life's calling", and needed time to figure out what it was. So long story short, last year I took a break from my busy corporate life – packed my bags and travelled to Asia. I spent a lot of time reflecting and thinking about the things I truly care about and where I wanted to make a difference.
I wanted to help tackle one of the biggest problems of our times, climate change, and combine that with my strong passion for sports and wellbeing. Having learned that the fashion industry is the second-largest polluter in the world and having been frustrated for years that all our sports clothes are full of plastic, mainly polyester, I decided to create an alternative. Sportswear that is free from all that plastic and that doesn't have harmful effects both on our environment and health. And Tripulse was born. 
What is the mission of the brand, what's the type of positive change you are seeking to create?
Our mission is to create activewear that inspires action and positive change for our planet and people, so that everyone, including the generations to come, can live more active, sustainable, and connected lives. 
I seek to create positive change in multiple ways. I want to make activewear much more sustainable by offering real alternatives to the heavily "plastic-loaded" sportswear that is out there today, and which pollutes our waters and harms our health. My vision is to make the most sustainable activewear – that neither harms our planet, nor our health.
I would also like to make people appreciate high-quality and choosing quality over quantity. In many parts of the world "fast fashion" and constant consumption has become the norm. By offering high-quality and durable activewear with a timeless yet attractive design, I want to make it easy for people to make the right choices. 
Through Tripulse, I want to give people a "one-stop-shop" for truly sustainable activewear, where the homework has already been done for them, where there is no green-washing, and people can have a great conscience wearing Tripulse – both for themselves and for our planet. 
Why is it important we switch to plastic-free sportswear for both, our health and the environments?
Let me answer this by sharing with you why plastic in our sportswear is a problem. First of all, we usually wear our sports clothes next to our skin – we sweat in it, we wash it often. And the majority of sports clothes are made from plastic –  polyester, polyamide, and nylon being the most used ones. 
From a health perspective, polyester contains chemicals that can be absorbed by our skin. It can cause allergies and irritations, and other harmful effects on our bodies. Many people reached out to me who developed skin problems and allergies due to polyester in their clothing and sportswear. Some of them even stopped doing their favorite sports – simply because they couldn't find any alternative to polyester sportswear.
From an environmental perspective, a major issue is microplastics. When we wash clothes made from plastics, microplastics are released into our waters, ultimately harming life in the sea and on land. Fish and other aquatic creatures then ingest the microplastics, which accumulate toxins up the food chain. Ultimately, these can enter our human food chains and the wider environment. On top of that, plastic can take centuries to fully decompose – so these particles stay around for a very long time. 
So plastic, even though it comes from a recycled source, is not a good alternative for clothing?
Using recycled plastic bottles for sportswear is not the solution either. Recycling requires high temperatures which can release carcinogenic particles into the atmosphere. And recycled polyester still releases microplastics into our waters, and ultimately back to us. It's still just plastic.
Let's say around 65% of sportswear clothes still contain plastic fibres. What was your biggest challenge to produce a line of high performing sportswear that is plastic-free? 
It was a huge challenge to take on, especially as everyone in the sportswear industry will tell you that polyester & co. is the only way. It took me many months of research, visiting sustainable material fairs and partnering up with sustainable product development experts to find an alternative. 
It was not easy to find a material that would have the features required for sports, such as good breathability. There is no shortage of plastic-free natural materials, such as cotton, but they don't perform that well when doing more high-intensity sports. Another issue with certain natural fibers such as cotton and bamboo is that a lot of harmful chemicals are being used in the production process. 
So after having turned every stone, I finally discovered TENCEL™ which we use for our first collection and which solves all these major problems. However, Tencel comes in many different material compositions, weights and knitting variations – so we had to go through hundreds of different Tencel qualities to find the one that are most suitable for sports. 
What are the textiles used in your plastic-free sportswear collection and what are its properties?
We use TENCEL™lyocell for our first collection – it is the best material I could find as it solves the aforementioned health and environmental problems. It's free from toxins and microplastics.
Tencel lyocell fibers were introduced by the Austrian company Lenzing. It is made from certified renewable and sustainable wood sources, mainly eucalyptus and beech trees. If you compare it with growing e.g. cotton, these trees require very little water and no pesticides, and much less land. 
Producing Tencel doesn't release any harmful chemicals to nature, and the resources being used for the production are all being reused.  Tencel by Lenzing even received the European Award for the Environment from the European Commission in the category "The Technology Award for Sustainable Development".
Tencel fibers are fully biodegradable and compostable in only a short amount of time – meaning they can fully decompose and revert back to nature. That's something (recycled) polyester can't do for you. 
As we are a Sweden-based startup, we want to make sure that our material is sourced as locally as possible – hence all our material suppliers are based in Europe. 
And what are the smart features of tencel that makes it so suitable for sportswear?
Tencel has some amazing features that are great for sports. It is naturally antibacterial and much less smelly when we sweat compared to polyester or cotton. It's also very breathable and cooling and gentle to our skin. You will immediately notice the very soft and cooling feeling when you wear it. I have tested it many times myself, have done all kinds of workouts in it and can only confirm these amazing features. 
Today, most of our sportswear is chemically "enriched" with these features – with Tencel, it is a natural feature of the material.
If tencel is proven to be such a sustainable material for sportswear, why do you think so many ethical brands still use recycled polyester to produce the sportswear garments?
I think the main reason that recycled polyester is heavily used by more ethical brands is simply the price. It is significantly cheaper than for example Tencel and easily available. Recycled polyester is perhaps a touch better than regular polyester – but in my mind that is very questionable due to the reasons I mentioned before. 
I'm a strong believer that good quality, where no one is being harmed or exploited in the process, has its price. It simply can't be cheap. 
A material of very high quality that is in my eyes the most sustainable there is out there for sportswear, that is not loaded with harmful chemicals and made in a zero-waste production process, that is biodegradable and leaves nothing behind, has a price tag. And unfortunately, many brands, even the ones claiming to be more ethical, are not willing to pay that price. If we all would start consuming less, but buying better quality and truly sustainable products, we probably would all spend the same amount of money – with the beautiful side effect that we are not hurting our environment and health. 
What other sustainable features does Tripulse cover? 
Sustainability is at the core of Tripulse and our products. We are putting sustainability at the heart of everything we do, and don't look at it as a box that needs to be checked. And that not only covers our materials we use in our sportswear, but much more.
Even the design and choice of colors of our clothes is chosen to be timeless, minimalistic and can be mixed and matched with any color really. This way we ensure that our clothes won't only be worn for one season, but can hopefully be a long-time friend.
How do you ensure that your supply chain, for instance, is also sustainable?
It is very important to look at the entire supply chain and also to make sure that our suppliers are following sustainable practices. We look out for that the products and materials including dyes are non-toxic, and that the factories themselves have, or plan to have more solid sustainability practices in place, such as reduction in their CO2 emissions. All of our materials are Oekotex certified.
Logistics and all that comes with it is a big part as well. The suppliers we work with are all in Europe. Given that we are a Stockholm-based startup, we can this way minimize the transportation distances between us and our suppliers. We are also planning to use sustainable packaging and shipping options. 
But having said all that – we are not perfect. To be truly sustainable is a long journey and requires also developments in material, science etc. We constantly work on implementing better and more sustainable practices. We are on the constant look-out for the most sustainable and innovative materials, logistic options and for more sustainable ways to run our entire startup. Sustainability is at our heart, but is also a long journey which we aim to become better and smarter about every single day.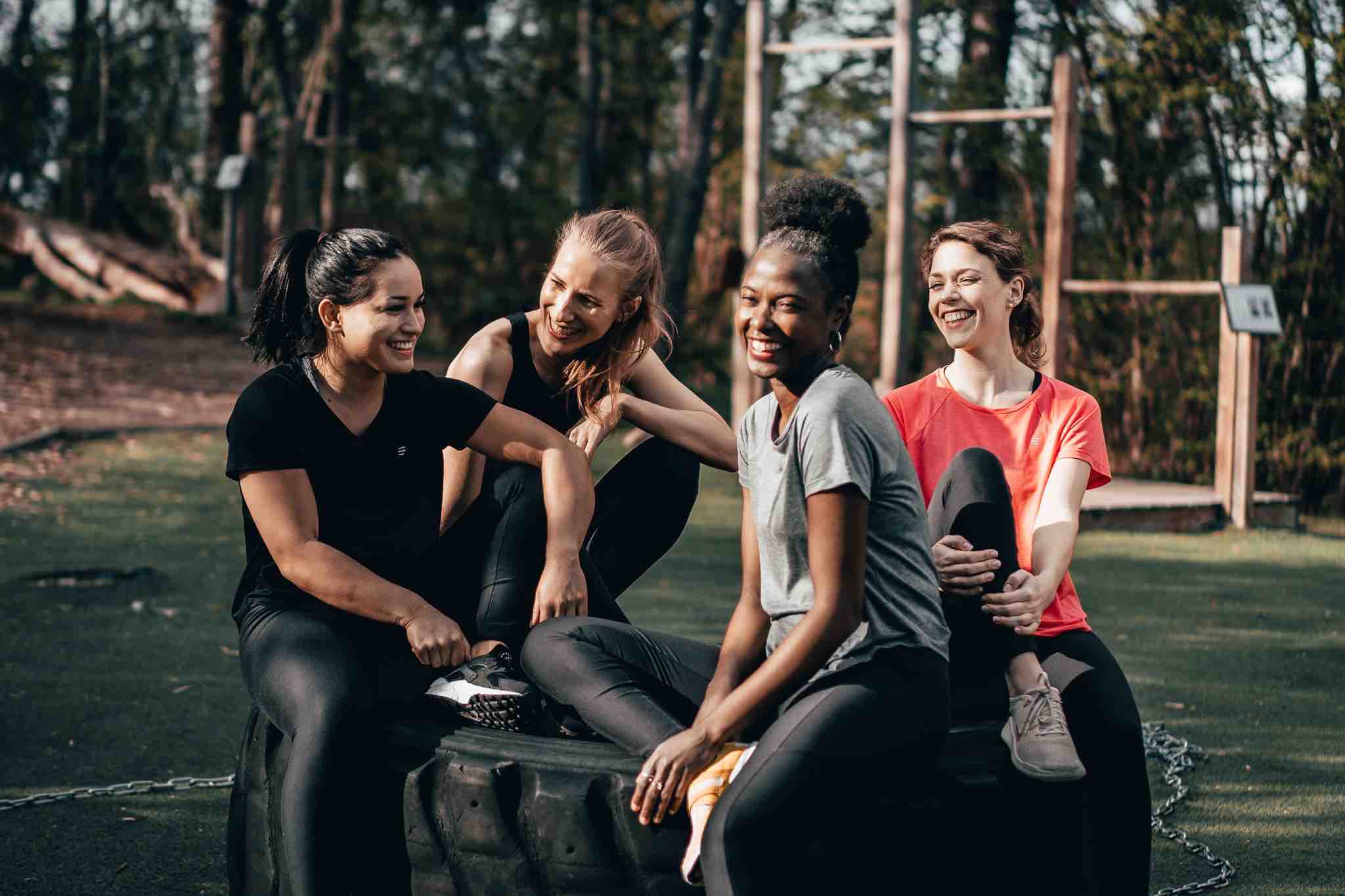 Who made your clothes to ensure its fair trade, truly sustainable and ethically made?
Our clothes are all made in Europe – to be precise, the material in Germany and Portugal, and the final production of our sportswear will happen in Portugal. We chose to make our clothes in Europe not only for sustainability reasons, but also for ethical reasons. It is more expensive to produce in Europe, but this way we can ensure that workers are treated fairly and ethically. 
Our products are also Tencel certified which ensures that the high quality and strict sustainability standards demanded by Lenzing apply to our products.The materials are also Oekotex-certified which ensures no harmful chemicals are being used in our materials. 
Tripulse is now on Kickstarter! How can people support the campaign and what are the main perks they can benefit from? 
You can support us by pre-ordering one of our reward packages on Kickstarter until July 22nd – and can enjoy better discounts compared to the ones we can offer on our ecommerce site after our Kickstarter campaign is over. Being part of our crowdfunding means that you are one of the first people in the world to hold a product of this kind of quality, and you get to take a stand against cheap fast fashion.
For those who might not know Kickstarter, it is a funding platform where products are brought to life through the direct support of others. Our campaign is limited in time, so if we successfully reach our backing goal, we will then be able to finance our first production round from that money. 
Any support, through direct backing and/or spreading the word of our campaign to others, means the world to us and can make all the difference in being able to start to shape the activewear industry in a much more sustainable way.
Is there any advice you'd like to give to other small businesses trying to make a difference?
I think the most important thing is to be very aware and passionate about the WHY of your business. Even if times get tough (and they certainly will!), reminding myself of why I started Tripulse in the first place and its bigger implication – i.e. for the betterment of our environment and health – gives me a huge burst of motivation and strength. I think a lot of small business owners give up way too early, some haven't even quite started yet – as they focus too much on the challenges rather than on the opportunities and possible positive changes that can be achieved through their businesses. 
You are based in Sweden, how does the eco and social entrepreneurial venture look like in the country? 
Sweden and particularly Stockholm where I'm based is an entrepreneurial and sustainability hubspot. Swedes are very innovative and have a "sustainability first" mindset which comes almost naturally to them. I see a lot of new start-ups appearing left and right, many in the tech field, but also in design and around sustainability-related products in general. 
It is very motivating and inspiring to meet many people from other startups who all want to make our world a better place and who have a strong desire to protect our planet. 
If each of you could write a message on a big wall that the entire world could read, what would it say?
Consume less, but more consciously. 
Finally, where can we find you, aside from your live Kickstarter?
You can find us on our website tripulse.co, on Instagram @tripulse.co, and on Facebook. 
Disclosure: This post was sponsored by Tripulse. Ourgoodbrands only features brands and contents that are aligned with an ethical, sustainable, eco-conscious world, which means we have carefully researched and written the contents in this article, and specific product information is checked with the business. For the interviews, any opinions expressed are the writer's own, generally being the founder of the brand. Images supplied and approved by the brand featured, or credited accordingly otherwise. For more information about our policies, click here.
This post may contain
affiliate links
. This means we may receive a commission, at no extra cost to you, if you make a purchase through a link. We only share contents that are aligned with an ethical, sustainable, eco-conscious world. Read more about our
Terms & Conditions here