Do you feel like you have "nothing to wear"? If you want to give your closet a makeover and stay sustainable while you do so, here some tips you never thought of before!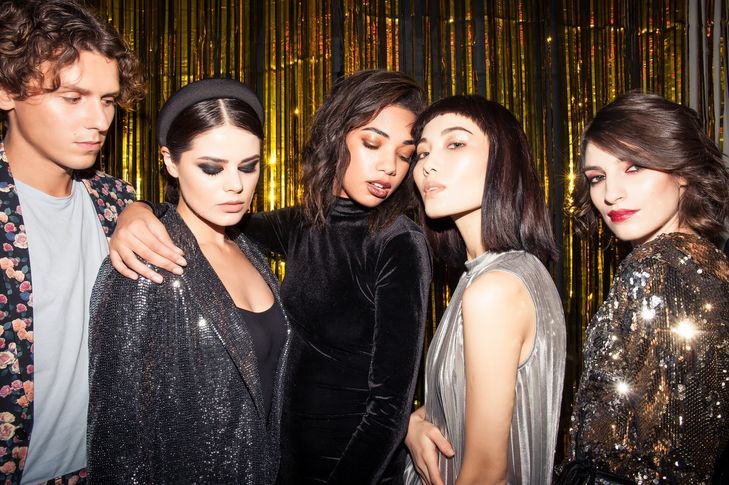 Did you know looking stylish is just as bad for the environment as burning fossil fuels? Yup, the fashion industry is responsible for 10% of the world's greenhouse gas (the gas that's causing our world to heat up and driving climate change). That means, the fashion industry's global carbon emission is higher than the airline and shipping industry combined. But you can still look stylish without the guilt by giving your closet a sustainable makeover. 
Now the latest battlefield for sustainability has shifted to our closets. If every chic fashionista transforms their wardrobe to an eco-friendly one, that will be a huge win against global warming. But before you toss out your entire closet and spend a fortune buying up clothes from sustainable fashion labels, here are 5 secret things you can do NOW to instantly turn your closet sustainable even without replacing anything in it.
With these secret tips, you can turn even your most unsustainable fast fashion dress into the most sustainable clothes you'll ever own. And extend the life of your beloved sustainable fashion buy. Afterall, the most sustainable closet is the one that keeps clothes out of the landfill. Clothes are meant to be worn not thrown right? 
My 5 secrets for a sustainable closet makeover
1. Give your funky smelling sustainable workout wear or shirt a new life
We all have that favourite sustainable workout wear that's seen a thousand sweat-busting yoga sessions. That much abused workout wear smells funky even when it's fresh out of the laundry. When we put it on, even before our workout session begins, it already smells funky. The repeated sweat and body odor soaks through the shirt and seems to cling on to the fabric; the laundry detergent seems to just mask the smell but never really gets it out. When it gets this bad, it's usually headed for the trash bin.
But you can easily rescue your work out wear and all your funky smelling clothes with this all natural Anti-Funky Smell Soak. This soak removes even the toughest body odor. 
Every time you have a shirt that needs some deodorizing, soak it first in an Anti-Funky Smell Soak for an hour. Squeeze the solution out of the fabric and launder as usual.
Ingredients for the Anti-Funky Smell Soak:
Natural Anti-Funky Smell Soak 

½ cup vinegar or 40g citric acid

Cold water
Fill a small pail halfway with cold water and add ½ cup or 40g citric acid. Soak your sweaty clothes in the solution for an hour.
Vinegar or citric acid packs a powerful deodorizing punch.
2. Extend the life of your too tight dresses 
Is your favourite dress or skirt too tight after a holiday binge? Don't throw them out just yet. Have it altered to fit you. Find a seamstress and have her open up/ loosen up your too tight dress or skirt. But this will only work if you gained just 1 inch at most. That's because clothes normally have an extra inch built in that can be loosened.
Aside from extending the life of your dress, it also results in a more flattering dress that hugs your curves in all the right places. That way you can still get so much wear out of it and totally slay in it. Nobody can tell you gained an extra inch.
3. Fill your wardrobe with new tops without buying
Need a new top to match your new skirt? No need to shop new, just shop in your closet. Convert your dress into tops (especially if they have killer necklines or cute prints) and transform it back into dresses when you need it.
No sewing required. Just wear a longer skirt or loose pants over your dress. And it instantly becomes a "new top". If you're not too crazy with the tucked in look of it, you can cinch a belt or scarf over the line where the skirt's waistband sits to cover it up.
4. Double your wardrobe without buying anything new
"I have nothing to wear" sound familiar? Save yourself from this line by releasing your inner stylist. Create your own lookbook with what you already have in your closet. You can easily make your "clubbin' and going out outfit" do double duty as work wear. Wear a simple well-fitting black blazer over any dress. No matter how risqué, it's sure to make it work appropriately. If your dress is too short, wear leggings or tights over it and a blazer to make it office ready.
Now you don't have to shop for new work wear, you just have to raid your "clubbing" outfit and make it office appropriate. 
5. Trend proof your wardrobe but still look stylish
To keep your closet trend proof but still look stylish, skip the print of the moment. Instead shop for the season's "in" color and add a t-shirt or new top in the season's color of the moment. Tops in "in" colors can be worn for seasons to come; it will still look chic even way past the season.
If you want to get in on the season's print of the moment; add it to your closet via scarves. Accessories are more forgiving and won't make you look too dated past the season. You can still use those scarves past the season by dressing up your handbag (wrap it around the handle or tie it to your handbag handle like a bow) or use it as a belt. Trendy prints in small quantities (like in a scarf) adds a fun and whimsical touch to your outfit without dating it. 
Remember the difference between trend and style; trend is when your clothes wear you and style is when you use your clothes to create your own signature look.
6. Love your whites
A crisp white shirt spells classy even without trying. That also goes for plain white tees and white tops. But white shirts that look yellowed or dingy white should be sent to the trash bin. But you can breathe new life to it by dunking your whites in oxiclean.  For an all natural whitening solution; try this All Natural No-Bleach Whitener.
Ingredients for your All Natural No-Bleach Whitener
½ cup Hydrogen Peroxide

½ cup washing soda 
Combine both together and pour in a bucket. Fill halfway with water. Soak the white shirt for 2 hours or up to overnight. Launder as usual. 
Your white shirt will come out whiter and brighter.
Conclusion
At the end of the day, a closet regardless of brand becomes sustainable when you make your clothes last. When you wear it and keep it from the trash bin. Simply put, sustainable fashion is all about loving your clothes and not treating it as disposable rubbish.
This post may contain
affiliate links
. This means we may receive a commission, at no extra cost to you, if you make a purchase through a link. We only share contents that are aligned with an ethical, sustainable, eco-conscious world. Read more about our
Terms & Conditions here