This Christmas, whether you delight your taste with wine, beer, spirits or liqueurs, here the finest ethically-made alcohol brands are waiting for you!
This content is intended for readers 21+. Please drink responsibly. 
This time of the year, where we celebrate most often longer than we can bear (not kidding, who doesn't put up a few extra kilos every winter?!), alcohol usually plays a big part. The good news is that we can get extra delicious food & drinks that can also get you to make a positive social + eco-impact on the dinner table this holiday season.
If you also care about what you drink, yet you never thought getting tipsy could go in line with doing good for the world, here is your one-full-stop to find your new favourite ethically-made alcohol and spirit brands to cheer up this Christmas or any party through the year!
Today it's become much easier to find ethically-made alcohol, spirit, beer and wine brands. They usually come with a positive and eco-social and carry a story on how they are made: whether it's fair trade, repurpose food waste in the making, make efforts to reduce their carbon footprint, or because they choose to give back to a cause they care about. 
Whichever brand you choose to support, sustainably or socially-minded, just remember, as always, to drink responsibly.
Ethically-made Alcohol: BEERS
1. Toast Brewery
Toast Ale is a unique beer brand using surplus bread in its brewing process that would have otherwise gone to waste. Did you know 44% of bread is never eaten? Food production is the biggest contributor to climate change, and then one-third of food is wasted, so this ethical beer brand wants to change throwing away food that's good to waste. Toast Ale works with bakeries and sandwich makers to prevent waste.
The profits if this sustainable beer brand goes to charities that are focused on fixing the food waste problems from its core. Their main partner is Feedback, a campaign group working to regenerate nature by transforming our food system. 
Toast Ale also brings a circular approach when it comes to packaging: it uses steel kegs that, once empty, are collected from pubs, cleaned and reused. The glass bottles are made by Ardagh Group, based just 60 miles from their brewery partner. The recycled glass content is typically 43% with the remainder made up of sand sourced locally and other naturally occurring raw materials. Glass can be recycled endlessly – but only 67% is recycled in the UK (74% in Europe).
Now Cheers! Enjoy a cheeky pint, knowing you're helping people and the planet. Read the full article or listen to Switch podcast to learn more about this remarkable brand – Toast Ale.
Speciality: Beer
Certifications: Buy Social, B Corporation
2. Sparkke
Find your next delicious beer, cider or hard lemonade by Sparkke, a female alcohol company producing organic and vegan brews.
Sparkke has gained its position as the beverage for activists & change-makers. This brand represents many causes and a wide diversity of people. It's an activist beverage that wants to see a change in the hottest topics: gender equality, sexual consent, a shelter for the refugees, supporting Aboriginals in Australia, respecting mother Earth and standing by gay marriage. 
Sparkke exists to represent universal fairness, social equity, and inclusion, and they express it through the product design as well as across the supply chain. It is a team of young social activists representing diverse orientations, cultures, and backgrounds, who are disrupting a 4 billion dollar a year beer industry that is male-dominated.
Since it started, Sparkke has donated $116,000 in value, in-kind and financial support. Sparkke partners with organisations to raise awareness on issues and to generate funds for some much needed financial support. Because really, it's well past time to #SPARKKECHANGE.
Read the full article of this remarkable brand – Sparkke here.
Speciality: Beer, cider & hard lemonade
3. Brewgooder
Craft beer on a mission: to provide clean water for 1,000,000 people through the power of craft beer by donating 100% of our profits to clean water projects.
Brewgooder works to bring clean water to communities not just to help with the bare essentials of existence but to empower communities to make radical, transformative steps themselves and lift themselves out of poverty and into a better life.
On their website, you can read each of the funded projects and how it has impacted their lives. The brand also has a very transparent impact model for which you can download a sustainability report. 
Brew Good. Do Good. Drink Beer, Give Water. 
Speciality: Beer
Certifications: B Corporation
4. Stone & Wood
Stone & Wood is born and raised in Byron Bay (Australia), kept local and independent, brewing and bottling fresh beer in the Northern Rivers of NSW. The brand has earned a B-Corp certification, proud to be part of a global movement of businesses working to create a positive impact in the world. For them, good means more than just the quality or the taste of the beer and reflects how the brand fulfils a role as the local brewer and works with the environment and gives back to the community.
The brand specifically runs a T Green Feet program to capture its commitment to being a sustainable beer brand. While focussing on reducing energy, water and waste, but also how they work with raw materials, supply chains, packaging and transport.
The bottles and packaging materials are made from 70% and 50% recycled content, respectively, while their crew are bringing the brands' waste-to-landfill rate to close to 5% by separating out 14 different waste streams at the brewery to ensure that they're being recycled in the best way available.
Furthermore, Stone & Wood loves to support local fundraisers with beer and merch, sending their team into the community for volunteer days and running the Karma Kegs, where they donate a keg to a partnering venue and direct the money from its sales to a not-for-profit or local initiative. So far they have donated over $750,000 to charities. 
Speciality: Beer
Certifications: B Corporation
5. Budweiser
Whereas the brand Budweiser didn't start as a sustainable brand, today the brand has set a goal for the brand to be running on 100% renewable energy by 2025. Between other aspirations of carbon reduction, Budweiser is looking into water stewardship, smarter agriculture, and a tighter circular packaging loop.
Speciality: Beer
6. Sweetwater's Guide Beer
Outdoor guides have been having a rough go of it between environmental deregulation and a pandemic barring them from doing their jobs. A portion of the profits from Sweetwater's Guide Beer goes toward protecting their livelihood.
You might think that outdoor excursions — as in fishing, hunting, and river rafting trips — are overpriced, but calculate the costs and the guides who lead them are often barely breaking even. This reporter should know, as he used to work on charter boats himself. Sweetwater donates 11% of Guide Beer profits to "help fund projects that positively impact the environment in guides' communities."
It's also a light, crisp lager that you won't feel (too) guilty about cracking at or before high noon. Guide Beer is made in honour of guides. Those men and women who lead us to swift waters, into the shadows of tall trees, and through the unexplored terrain of ourselves. 11% of the profit from this beer will help guides who are no longer able to pursue their life's work. It's our way of saying "Thank You" to a group of people whose contribution to society is both underestimated and immeasurable. 
Speciality: Beer 
7. Rockie Ridge Brewing Co
Rockie Ridge Brewing Co based in Western Australia, and are firm believers in slow food principles, where fresh is always best even if it's for beers. 
The Mediterranean climate of the southwest is widely regarded as a biodiversity hotspot, considered by many as a natural wonder of the world. The brand helps to conserve this and ensure that all of its farming practices are in keeping with organic principles. The Brewery utilises waste reuse and minimal fertiliser application at all turns.
They are served in cans, which has some benefits in reducing carbon footprint in transportation (as they are lighter) and also endlessly recyclable.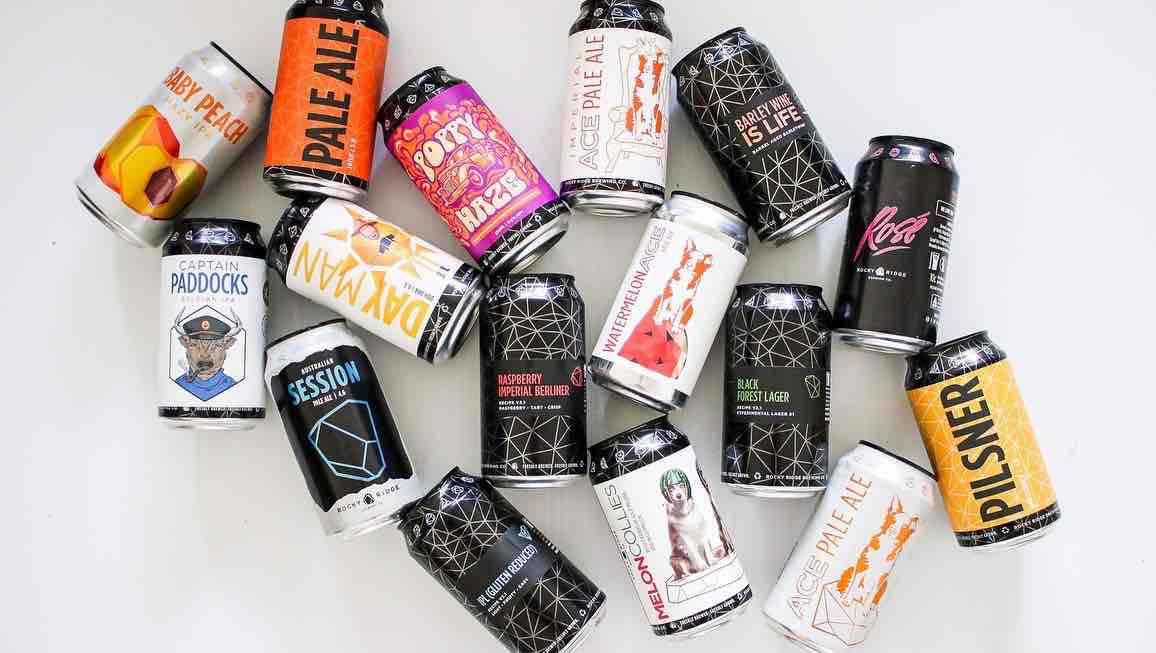 Speciality: Beer
8. Adnams
Adnams is famous for its beers, wonderful wines, hand-crafted spirits, brought to you since 1872. For many years they've been committed to running the business in a responsible and sustainable way: from selecting suppliers to work with, through to the ingredients, to reducing their carbon footprint. 
Adnams has their very own beekeeper, Steve, who looks after around half a million bees at their environmentally-friendly distribution centre at Reydon – encouraging wildflowers to grow. 
Reducing energy and water consumption are key areas. They were also the first UK brewery to complete a full carbon life-cycle assessment on their beer range and to complete a full water life-cycle assessment. The business looks up its own emissions and also works with suppliers to help reduce the overall carbon footprint every year. 
Adnams also brings the concept 'zero to landfill', as much of the brewery and distillery waste is diverted either to cattle feed or sent to an anaerobic digester to be turned into energy. Finally, the brand is working on packaging improvements, having the previous light-weighted the glass bottles by -38% 
Speciality: Beer, Wines, Spirits
Ethically-made Alcohol: WINES
9. Dog Point
With the largest number of organic vineyards in all of New Zealand, Dog Point also hosts the most native plants and water reserves in the country. Wine can be pretty environmentally damaging, it turns out, and while dams are generally not the best things in the world, the one Dog Point has to itself provides some relief to overdrawn aquifers in a region that faces drought annually.
Furthermore, the winery also plants native flora on its vineyards to offset the havoc wrought by monoculture, something many other vineyards the world round could stand to consider. Marlborough is a region of big wineries making wine at scale, while this vineyard grows organic grapes, hand-harvested, and responsibly turned into wine. 
Speciality: Wine
10. The Hidden Sea
The brand is committed to creating a harmonious relationship between humanity and the natural world. When you buy 1 bottle of The Hidden Sea wine, you remove the equivalent of 10 plastic bottles from the ocean. Through their collaborative partnership with ReSea Project, The Hidden Sea supports innovative projects that protect the environment.
The Hidden Sea was created to captivate friends, celebrate the amazing place where the wines are made, and get them to look and taste god damn great. In their no-nonsense premium range you there's full-bodied Chardonnay that's rich in melon, lychees and peaches; a luscious Rosé made from a blend of Mataro, Grenache and Pinot Gris; and a Shiraz opens up to a bouquet of red fruits, spiced oak with silk tannins that dance along the palate.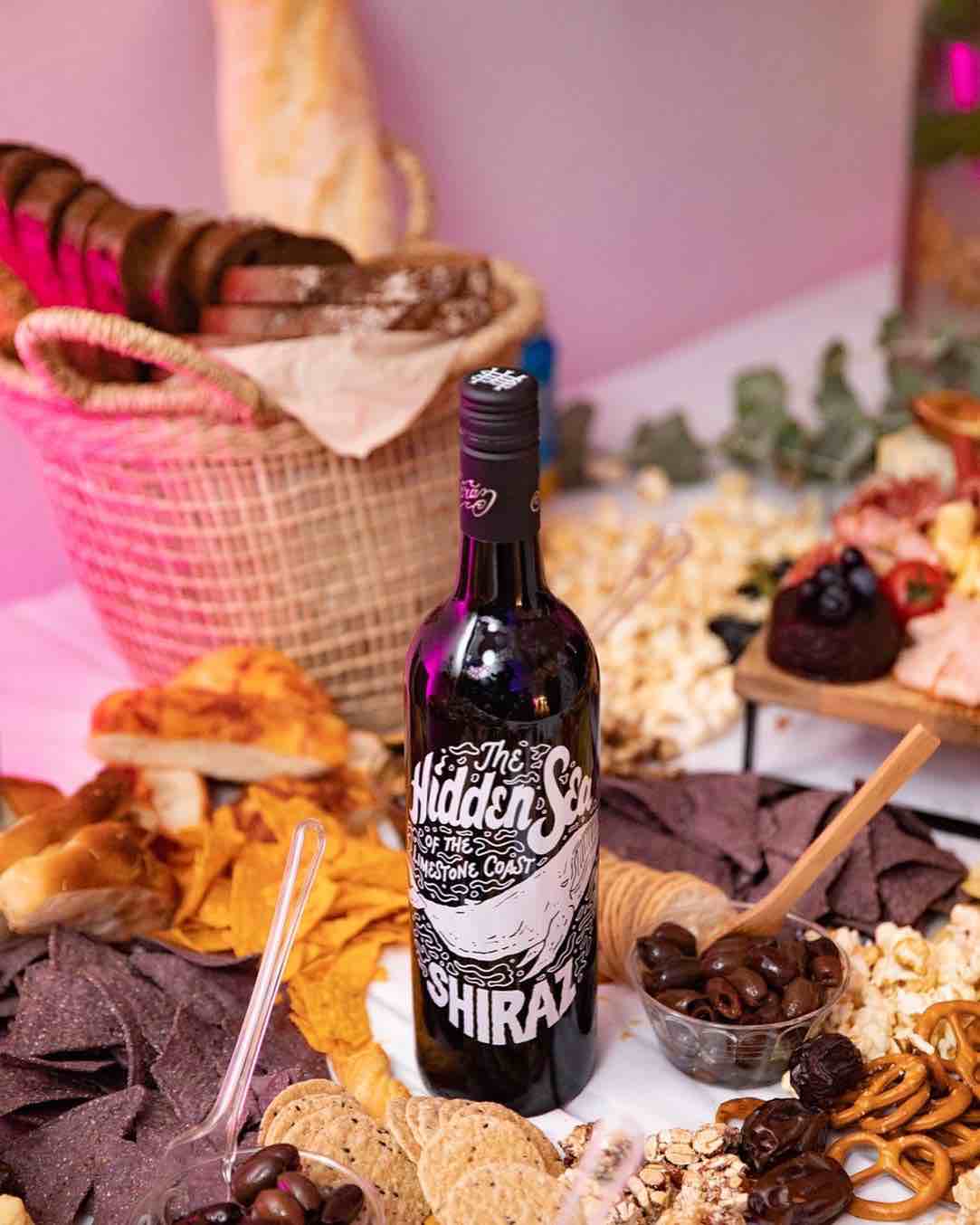 Speciality: Wine
11. Ari's Natural Wine Co.
Ari's is an all-natural craft wine. The brand specialises in producing unfiltered natural wine with no additives, meaning they are all vegan friendly and have no added sulphites, preservatives or additives of any kind added at any stage of the process; as wine should be.
Made from grapes – hand-picked and wild-fermented with indigenous yeasts in the Southern Highlands. The fruit is both harvested and processed by hand with no electricity or pumps used. All of our wines are wild fermented, unfiltered, unfined and no sulphur is added at any stage. Cab Sauv, Pinot Noir, Pinot Gris, Chardonnay and Prosecco are some of the goodness you find in Ari's range.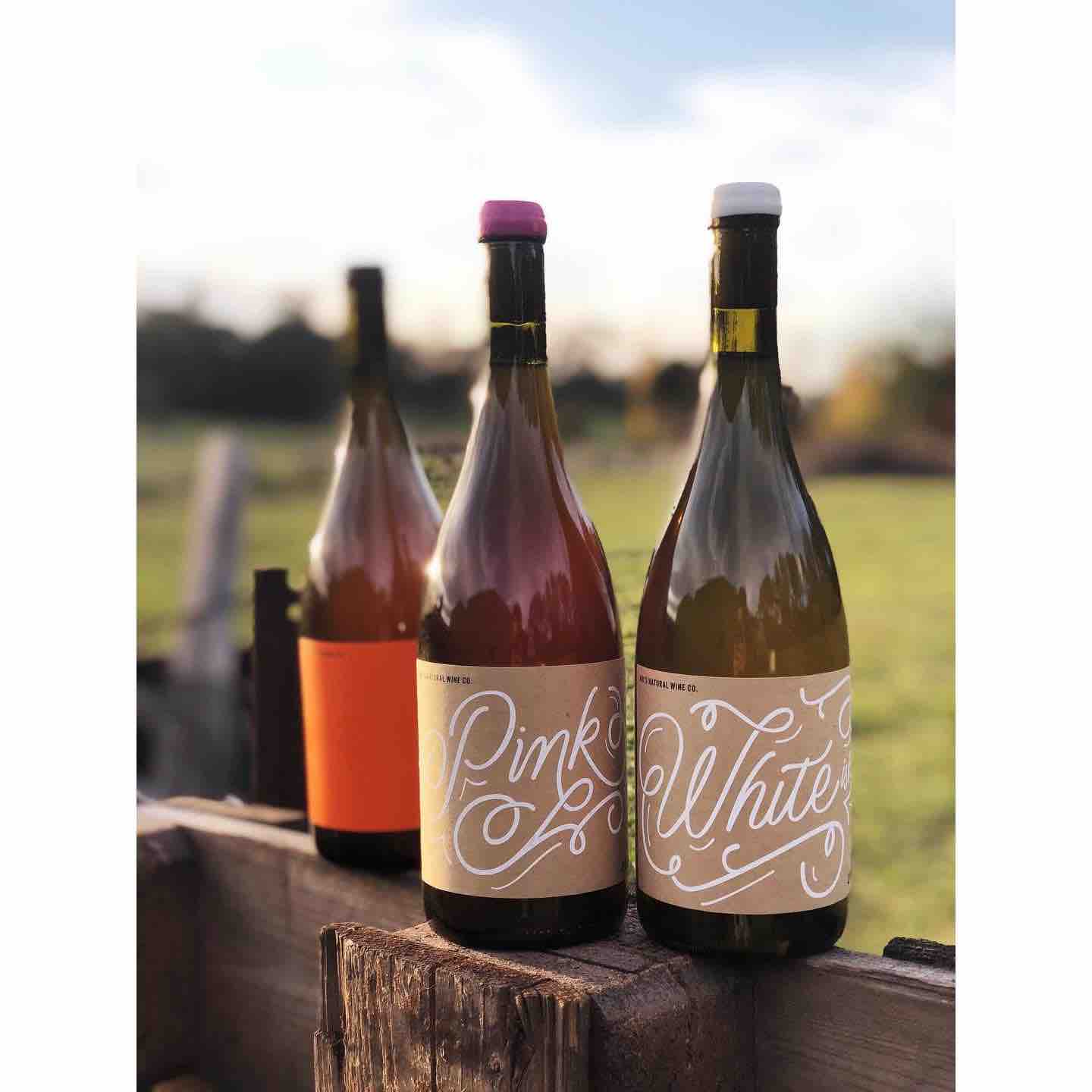 Speciality: Wine
12. Henschke
Set in the Adelaide Hills, Henschke is another winery using organic and biodynamic principles to grow its grapes. They use an environmental management system to guide decisions that could impact the environment and they review their environmental action plan each year to ensure they're doing everything they can.
Instead of using pesticides, Henschke plants native plants at the end of each vineyard row to keep insects and disease at bay. The company is also a signatory to the Australian Packaging Convent which means all their packaging is recyclable or reusable too. 
Speciality: Wine
Ethically-made Alcohol: SPIRITS
13. Elephant Gin
This gin captures the spirit of Africa in a premium award-winning handcrafted dry gin, made with carefully selected ingredients that capture the spirit and adventures of Africa. Elephant Gin supports elephant conservation, wildlife education and local craftsmanship – as the powerful aromas embody the beauty and strength of the elephants. 
The brand sources recyclable and sustainable materials, including glass bottles, natural corks, hemp string decoration and cardboard boxes, committed to a plastic policy that actively avoids (single-use) plastic including in the shipping. 
Whether you are a wildlife venturer or an urban explorer, you will enjoy this superb gin while contributing to the preservation of one of the most incredible beauties on this planet: elephants.
Read the full article of this remarkable brand – Elephant Gin here. 
Speciality: Gin
Certifications: Positive Luxury
14. FAIR drinks
FAIR drinks is a leading Fair Trade liquor brand: fair to you, fair to the farmers, and fair to the planet! This brand brings the first range of completely fair trade spirits, including delicious Quinoa Vodka, Kumquat Liqueur, Café Liqueur, Belize Rum and Juniper Gin. 
The FAIR brand was built on a mission to support farmers in developing economies. When you buy Fairtrade certified spirits, workers who grow the crops are paid a fair price so they can first sustain for their families with the aim to leverage capitalism in rich countries to support farming communities in places like Bolivia, Uzbekistan, Malawi, Paraguay, Belize, Salvador, etc…
FAIR drink spirits are distilled with the highest quality standards, thanks to hundreds of years of French savoir-faire from the Cognac region. Each elixir is made from exceptional ingredients that are organic, gluten-free, vegan, non-GMO, all-natural with no carbs.
Fairtrade standards promote direct and meaningful impact within key SDG areas: no poverty, gender equality, clean water and sanitation, decent work conditions and economic growth and responsible consumption and production.
The brand is also working to completely avoid the use of plastic (at all) by the end of 2022. 
Speciality: Vodka, Liqueurs, Rum, Gin
Certifications: Fair Trade certified
15. Fatty's Organic
This female-founded and multi-award winning brand brings a range of gin and vodka that's completely organic. 
Fatty's Organic Gin is made to the highest organic standards, using the finest organic grain and botanicals, carefully selected from around the world. Fatty's has been meticulously crafted to be a fabulous addition to the organic lifestyle.
Created in Dulwich, which originally translated to mean 'the meadow where dill grows', it was only right that Fatty's is infused with the delicate dill flower, producing a taste experience that won a Silver medal at the International Wine and Spirits Competition 2017.
By choosing organic you are not only making a better choice for yourself, but you are also helping reduce the impact of climate change. 
Consuming organic is a pesticide, GMO and chemical-free, but vitally, organic soil management captures carbon from the atmosphere and helps reduce the impact caused by flooding and droughts. Choosing organic is choosing to do your bit to help this magical world we are fortunate to live in. Feel Good About What You Drink. Drink Organic.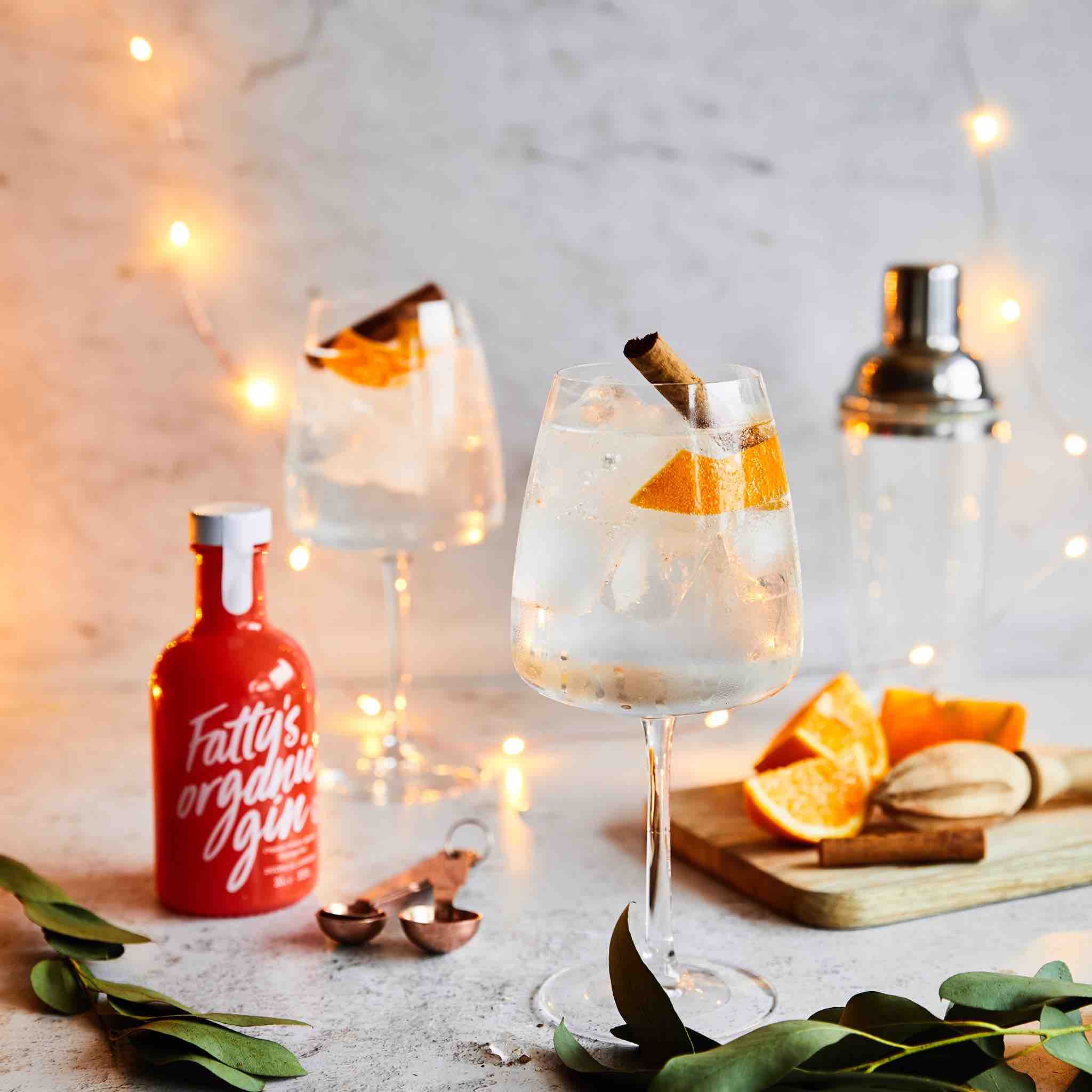 Speciality: Gin, Vodka
Certifications: Soil Association Organic
16. Greenbar Distillery
Craft organic spirits made in the heart of Los Angeles, Greenbar Distillery is a carbon-negative alcohol brand that plants a tree for every all-organic bottle sold. This brand makes the largest portfolio of organic spirits in the world, with 24 delicious Vodkas, Rums, Whiskeys, Gins, Liqueurs & Bitters. 
Greenbar Distillery is radically carbon negative and radically revolutionary by using only certified organic ingredients. Their spirits help maintain clean farmland and groundwater and prevent adding artificial fertilizers, synthetic pesticides or genetically modified organisms to our world. By reducing packaging waste and pollution through lightweight bottles and 100% post-consumer waste recycled labels (and avoiding frosting, plastics and metallic paints). By planting one tree per bottle sold. (We plant them in the rain forests of Central America and provide not only carbon sinks but also shade for fair trade crops of coffee and cacao so local farmers can better feed their families.)
By opening up our programs to third-party validation by independent organizations…so you know! 
Speciality: Vodka, Rum, Whiskey, Gin, Liqueur & Bitters
17. Mezcal Union
Artisan hand-made Mezcal is made in collaboration with 9 producing regions of Oaxaca, Mexico. The brand looks for micro-distilleries that want to work with them and provides them knowledge and investment, with a promise to buy the finished product. That way they become entrepreneurs (not employees), always taking care of a 100% artisan process based on good practices and good caring of the ecosystem;  and so their income becomes sustainable.
The brand is constantly planting Espadín, Tobalá y Cirial agaves. Agave grows slowly, but our goal is to be able to use exclusively the agaves we have planted. Mezcal Union takes care of the genetic variety of the agave and with good agricultural practices, we avoid soil erosion, as well as helping diversify the gene pool — and help save the endangered lesser long-nosed bat that pollinates them.
Speciality: Mezcal
18. Sombra Mezcal
Sombra Mezcal is a truly handcrafted spirit that respects the traditions of Oaxaca, while elevating production methods to be sustainable and responsible for the local environment and local economy. The brand's eco-friendly distillery blends artisanal traditions with modern sustainability.
Sombra Mezcal is made from Espadín agave, hand-harvested on the steep slopes of the Oaxacan Sierra. The agave hearts are buried in an earthen pit where they slowly roast over hot rocks. The agave is then crushed by a mechanical limestone tahona, fermented with only native yeast, and expertly distilled. The byproducts of the distillation are then upcycled into adobe bricks to rebuild earthquake-damaged homes.
The brand purchases fair-trade agave and have long-term relationships with local farmers. All of the bottles are hand blown from recycled glass found in Mexico making every bottle truly unique. The labels peel off easily to be ready for your homemade juices, syrups, water or whatever your heart desires. 
Speciality: Mezcal
Certifications: Member of 1% for the Planet
19. Gray Whale Gin
Every year the Gray Whale makes a 12,000-mile migration from the warm lagoons of the Baja Peninsula to the cool waters of the Arctic. Gray Whale Gin Handcrafted small batch gin distilled from botanicals foraged to celebrate the migratory path of the California Gray Whale. 
The brand proudly supports California wildlife and nature conservation. Every bottle of Gray Whale Gin supports Oceana, protecting and restoring the world's oceans so that Gray Whales will continue to make that epic journey for another 30 million years.
The gin is ultra-clean, 6-times distilled, gluten-free corn base spirit provides the perfect blank canvas to allow our wonderful Californian botanicals to truly shine, which are carefully selected and sourced from sustainable organic farms, or wild foraged ingredients. The bottle itself also takes the environment, and you, into consideration, with its 100% biodegradable cork and organic paint. Distilled and bottled right in California.
Speciality: Gin
Certifications: Member of 1% for the Planet, Give back to Oceana.org
20. Flor de Caña
Flor de Caña rum is Fair-Trade-certified, runs on 100% renewable energy, and has earned a carbon-neutral certification. This brand has been in the business for 130 years, proving that it can comply with the required 300-odd labor, social, and environmental standards to earn the designation. The rum has been distilled using 100% renewable energy for more than a decade and the brand so far has planted 50,000 trees annually to help protect the environment.
Since 1913, the distillery has also provided free education for its employees (around 600 students are currently enrolled), and since 1958 Flor de Caña has covered its employees' medical care. Furthermore, the brand has been the main donor to APROQUEN, a nonprofit providing surgery for child burn victims and children born with cleft palates. 
Speciality: Rum
Certifications: Fair Trade certification
21. El Tesoro Tequila 
Don Felipe Camarena founded La Alteña distillery over 80 years ago. However, he created more than just a distillery and a tequila, he built a family that puts heart into our work and uses skills that have been passed down through generations.
El Tesoro Tequila composts all of its organic waste and lets 5% of its crop flower to ensure future crops and save the endangered lesser long-nosed bat, which pollinates agave plants. Since most of today's agave is cloned, and it's harvested before it's able to reproduce, this situation leaves the agave gene pool with little to no diversity and an ever-weakening fortitude. Altogether it becomes a risky business for an industry that relies so heavily on the plant (a single plague could potentially wipe out agave as a species).
The tequila is produced organically and all of the byproducts of the process are composted. From the range produced in this distillery, Casa Noble is also certified organic and additive-free.
 Speciality: Tequila
22. Miami Cocktail
Clean Ingredients, Authentic Recipes & Exceptional Taste: those three things are at the heart of everything that Miami Cocktail does. And no matter how big the brand will get, they promise "to always keep it refreshingly real."
Miami Cocktail offers a colourful range of handcrafted organic cocktails using only the highest quality 100% natural ingredients with no artificial flavors, colors, sweeteners, additives, or preservatives.
From their humble beginnings in a nondescript cinderblock building in the Wynwood area of Miami, the brand has slowly grown – one sip at a time – to offer exceptional and authentic drinks in some of the finest, most recognised outlets across the globe. From low-octane palomas and margaritas to fizzy sangria.
With cocktails-in-a-can and hard seltzers being so a la mode, why not go for something all-organic, and sustainably sourced? Miami Cocktail's mission is to build the world's leading craft cocktail company through our undying commitment to authenticity, quality and exceptional taste.  
Speciality: Craft Cocktails
Certifications: Organic Certified
23. Horse Soldier
Horse Soldier Bourbon is a handmade, all-American, award-winning bourbon and other fine whiskeys, bottled by American Freedom Distillery. The brand is created by a group of friends who have banded together after a year of service to their nation. Founded by veterans, the brand supports related causes.  The distillery contributes to the Warrior Sailing Program helping vets deal with PTSD and injuries, the Green Beret Foundation, The Armed Forces Families Foundation, local Florida non-profits and many more.
"Legendary Men…Legendary Spirits…" identifies the pursuit of our passions and serving others has led them to a new quest. The team has travelled across the globe seeking the best and brightest of the distilling world and have trained with some of the best distilleries in Scotland and Ireland. These lessons have been brought to the Horse Soldier to improve their distilling process and the selection of the key ingredients. "What we don't drink ourselves, we proudly serve to you. Cheers!"
Speciality: Bourbon
24. Koskenkorva
Koskenkorva Vodka is distilled in the Village of Koskenkorva, in the vast farmlands of Western Finland. The village of Koskenkorva prides itself on having good barley, pure water, dedicated local farmers and a state-of-the-art distillation process. Koskenkorva Vodka works with nature's best ingredients to create a smooth, honest vodka that is non-GMO, vegan and gluten-free.
The brand's distillery is based on bio and circular economy: 100% of the grain is utilised. None of it goes to waste. Koskenkorva's 10-megawatt bioenergy power plant uses barley husk as its primary fuel, which has helped to reduce the brand's carbon dioxide emissions by 50 per cent. All of the barley gets used too; the husks get used for biofuel, barley that doesn't get used for making vodka gets turned into paper and other products, and about half the spent grains (after distillation) are used as animal feed. 
Speciality: Vodka
25. Montanya Rum
Founder Karen Hoskin had her first taste of rum in Goa, India. The idea to make it herself solidified on a beach in Belize. She built the distillery in the Rocky Mountains, and we now ship rum to 44 states and 7 countries (and growing). This female-owned American rum is globally inspired—and on a path to change the way people think about rum. 
From there, every step is as environmentally responsible as it can be. The facilities are 100% wind powered, we offset carbon production, and our bottle supplier is certified Cradle to Cradle—among many other practices. "From merchandise acquisition to a straw-free bar and tasting room, to carbon offsetting, there are more than 40 different actions we take to ensure responsibility throughout the process," says Hoskin.
Hoskin regularly presents on environmental sustainability, and also gender diversity as she's been mistaken for an assistant, ignored in certain board rooms, and whose ability to drive a forklift still surprises so many people. She's made a point of creating opportunities for women and minorities.
Locally, Montana Rum supports organizations that work in the arts, outdoor recreation, cancer support, sexual assault prevention and food security (among others).
Speciality: Rum
Certifications: B Corp, Green America certification
26. Novo Fogo Cachaça
The distillery is a state-of-the-art, zero-waste facility employing organic, chemical-free sugar cane. Novo Fogo is handcrafted from estate sugarcane grown on the slope of Pico do Morumbi, bordering the Atlantic Rainforest, and overlooking the coastline. The brand continues to look for ways to live in and with the ecosystem around them, one of the most environmentally activist regions in the world. 
While it was once a massive continuous jungle more than twice the size of Texas, the Atlantic Forest has lost 88% of its original area of 375 million acres due to deforestation. Today the forest is highly fragmented and the giant trees of the Atlantic Forest are mostly gone. Because of this, over 11,000 species of plants and animals are considered threatened in the Atlantic Forest.
Novo Fogo has kickstarted "The Unendangered Forest," a reforestation program that has planted over 500 natives, endangered trees and registered (and protected) 88 bird species who use those trees. Today the project has expanded to other partners; collectively, the land stewards represent thousands of acres of Atlantic Forest that are being preserved and nourished back to health.
Speciality: Cachaça
27. Snow Leopard
Snow Leopard Vodka is an award-winning vodka that carries a beautiful love story for this beautiful creature. Spellbound is how Stephen Sparrow felt when he first encountered one of the very elusive snow leopards of the Himalayan mountains before it disappeared from sight. This split-second changed Stephen forever. This was his rare moment to create something great and save the snow leopards from extinction.
Driven by this passion, Snow Leopard Vodka was born. Six times distilled from spelt and other fine grains for a distinct, creamy texture, it is unlike any other Vodka. It not only tastes exceptional but 15% of profits are invested to the Snow Leopard Trust to create a sustainable life for the leopards to survive for future generations – raising over $250,000 to date for Snow Leopard conservation! A Great Vodka for Good. 
Speciality: Vodka
28. Antipodes Gin
Antipodes Gin Co decided to create a gin unlike any other. Australia's first certified organic and carbon neutral gin.
Inspired by the Sunraysia region and its sun-drenched citrus orchards, simple pleasures and the coming together of friends and shared moments.
Distilled with 100% renewable electricity in our Canberra distillery, Antipodes Gin is infused with native Australian botanicals including Kakadu Plum, lemon myrtle, strawberry gum, aniseed myrtle and Tasmanian pepper berry. 
Antipodes embodies the land we all belong to and its search for exciting combinations of flavours from their wild and amazing botanicals that are unique to the island and are free from chemicals and pesticides. Refined with pure Australian rainwater. Neat, sophisticated, happy to mix.
Speciality: Gin
Certifications: Australian Certified Organic, Carbon Neutral certification
29. Absolut
Absolut plants, produces and hires locally in southern Sweden supporting national and international causes.
Elyx launched a five-year (and beyond) initiative in partnership with Water For People, an organization dedicated to bringing sustainable clean water to communities around the world. So far, over 30,000 people have been given access to safe drinking water (with an eventual goal of 100,000). 
The brand also supports employees' campaigns such as The Green Hustle, aiming to reduce waste created in the hospitality industry (if you look only at the bars in London, it comes to 800,000 tons of waste every year!)
The Absolut distillery is carbon neutral certified, and one of the most energy-efficient in the world. Their 1% waste to landfill policy is made possible by creatively reusing waste, such as 'stillage'. This protein-rich bi-product from wheat-based vodka distillation is used to feed 290,000 pigs and cows at neighbouring farms in Ahus, Sweden, every day. In Australia, Absolut is now championing reusing waste in creative ways working with local artists and makers to inspire people to reuse more and waste less! 
Speciality: Vodka
Ethically-made Soft Drinks 
(for the kids & to go with your spirits!)
30. Karma Cola
This brand has travelled the world to find the best Fairtrade, organic and ethical ingredients to make, quite possibly, the world's best tasting soft drinks. The Karma Cola Foundation brand believes what you drink should not only taste good, it should be good for the land, good for the people who grow the ingredients and as good for you as a fizzy drink can be.
Back in 2010, the brand made their first few bottles of Karma Cola using a bag of cola nuts sent to us by our friends in Boma, a small village in the Gola Rainforest in Sierra Leone. They learned that the world drinks more than a million colas a minute but none of the money went back to the people who originally discovered the stuff. So they made a drink to fix that.
We set up the Karma Cola Foundation to make sure the people who grow our cola get something back from the people who drink it. The brand gives cola farmers and their families this independence through trade and supporting projects to develop infrastructure and education.
Furthermore, the brand uses the most delicious organic ingredients to make their drinks, choosing organic produce because they believe in treating the planet like our own backyard and choosing ingredients grown with care. 
Speciality: Soft drinks
Did you enjoy this guide with 30 Ethically-made alcohol brands to cheer up this Xmas?! We kept it simple so that you can explore at your own pace. If you have any recommendations of brands please share them with us in the comments below!
This post may contain
affiliate links
. This means we may receive a commission, at no extra cost to you, if you make a purchase through a link. We only share contents that are aligned with an ethical, sustainable, eco-conscious world. Read more about our
Terms & Conditions here