Healthier homes combine energy savings and environmental protection. Beyond the environmental benefits, this growing attraction for ecological houses reveals above all a commitment and an environmental awareness on the part of new generations.
For a house to be "ecological", all aspects will be considered, from its construction to the move-in of the new owners. We then speak of responsible management of the site, in particular of the waste produced during construction, preservation of resources, reduction of the carbon footprint, energy efficiency, efficient management of water and preservation of health and the overall quality of life of the inhabitants of the house. 
Green technologies have evolved considerably in recent years, you will see that it does not necessarily cost more to build a responsible house. Here are 10 points to know before investing in an ecological house.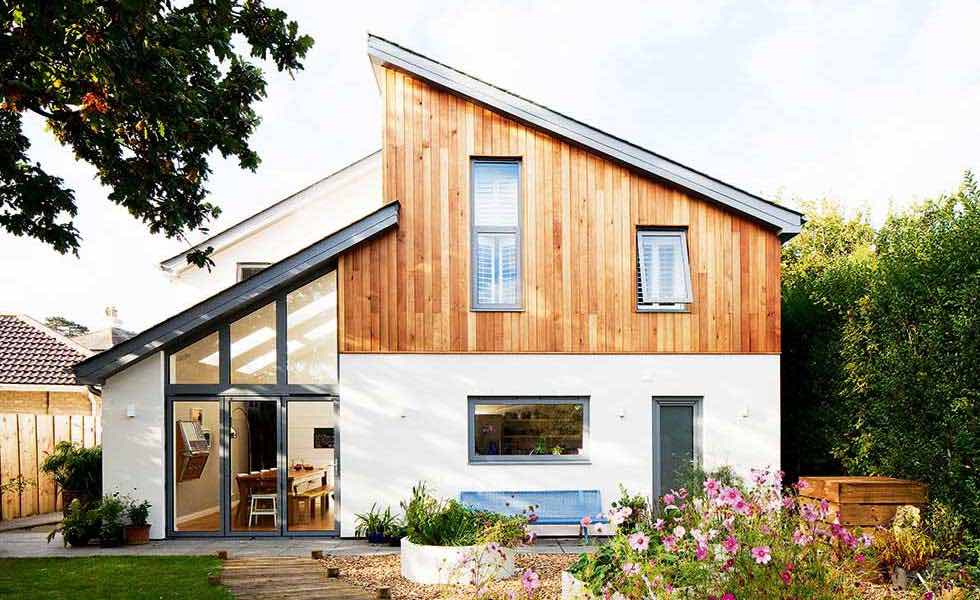 1. The cost of building an ecological house
A few years ago, the price of an ecological house could be 5% to 10% more expensive than a traditional house. The bill tended to climb when it came to green technologies, due to the scarcity of materials and skilled labor for this type of work.
Today, green building is in great demand and some entrepreneurs are specialized in this sector since the market is very profitable. Therefore, building an ecological house does not necessarily cost more than a conventional house, since most ecological materials do not generate any additional cost.
However, the price will tend to go up if you install solar panels, a radiant floor, or a heat recovery system for hot water. However, such expenses are mostly an investment that will save you money in the long run. An energy-efficient building allows savings of 30% to 70% in addition to optimizing the comfort of residents.
In self-construction, a new ecological house will cost around $ 100 per square foot. If you hire a contractor, it will cost you between $ 150 and $ 220 per square foot, not including the cost of land, excavation, sanitation and drinking water connections, as well as landscaping. , it is relatively the same price as for a conventional house. However, an ecological house will sell for more than a traditional house.
2. Research and planning
Planning is certainly the key to the success of your ecological home construction project. You will understand, in construction as in renovation, you should never plan a budget to the nearest penny, always aim a little wider to prevent possible problems. So, setting a realistic budget will be the first step before you start researching.
What to look for, will you ask? This research relates more particularly to building materials, green technologies, and other design elements that will allow you to reduce your environmental impact. It must be said that today, there are countless durable materials and systems to save you water, energy, or that will increase your comfort.
It is up to you to do the research necessary to establish the advantages and disadvantages of the various elements. It is obvious that if you call upon an ecological builder, this one will be able to advise you all the more according to your objectives and your needs.
3. The location of the house
In town, in the countryside or in the suburbs, you will certainly wonder about the location of your new house. Some people mistakenly think that for a house to be ecological, it must be located in the countryside, yet it is not.
For a house to be ecological, you must be near the office, daycare, and grocery store to minimize the pollutant emissions caused by transportation. If several services are accessible to you on foot, by bicycle or by public transport, this clearly strengthens the ecological aspect of your home.
On the other hand, an ecological house must be built depending on its environment. Thus, the plans will be designed according to the peculiarities of your location and therefore depend on sunshine, prevailing winds, the soil, flora and fauna, and other elements. An ecological house must be passive, that is to say, it must make the most of its environment and its location.
You will learn that it is necessary to think about the orientation of your house, especially the living rooms so that they are sunny in summer and winter, which will reduce your energy bill. We then speak of the design of passive solar.
In the same way, it is recommended to locate your kitchen in the south or southwest and to equip it with large windows so as to recover the heat which radiates by inertia. By coupling sun exposure with effective insulation, it is possible to cover at least 50% of your heating needs.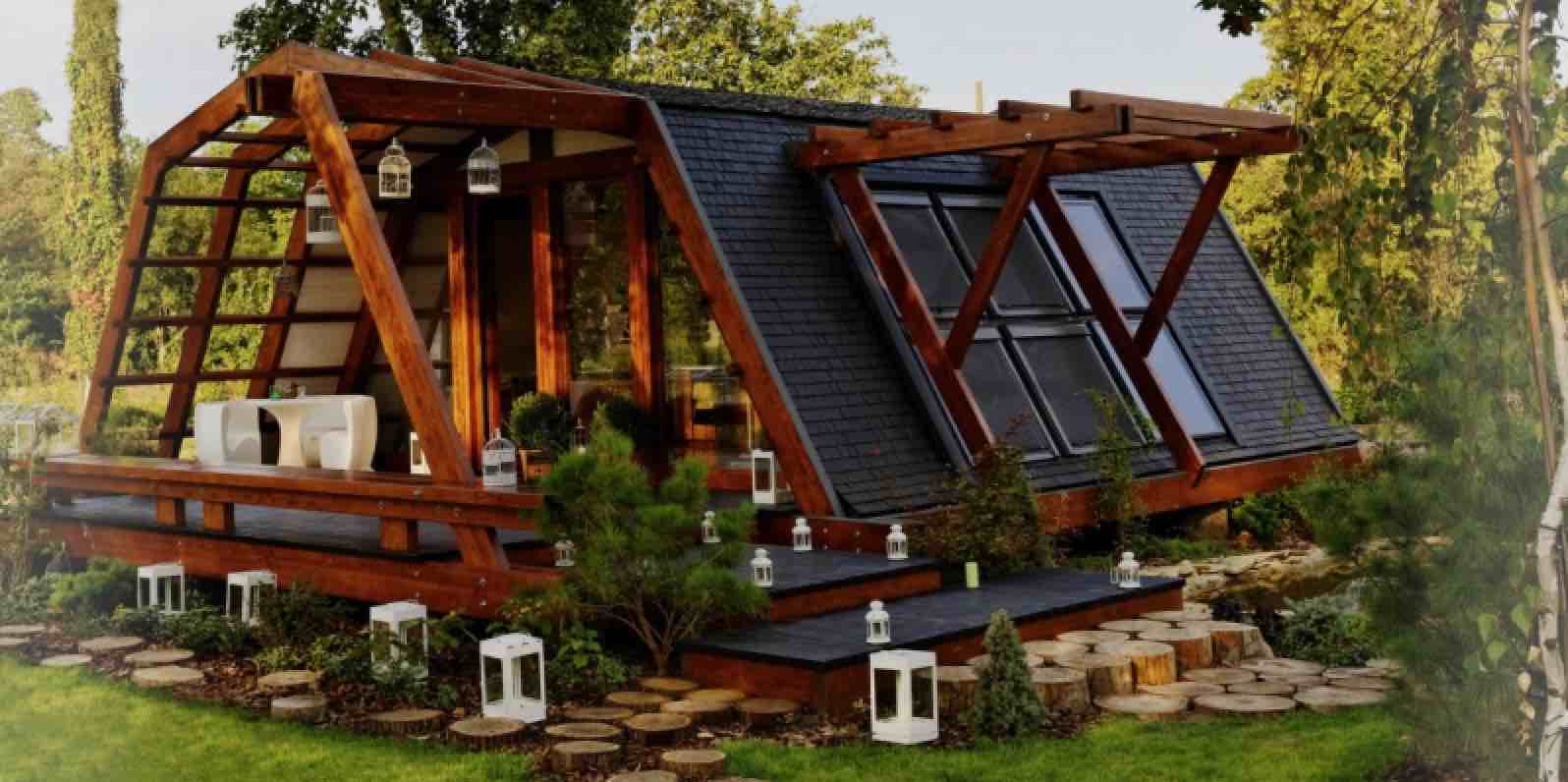 4. Define the size of the house
The main objective of sustainable construction being to reduce the costs linked to energy consumption, it is important to build a house that does not exceed its surface needs. Building a house that is too large will clearly reduce your energy savings efforts, since you will have no choice but to heat more to cover the entire living space, not to mention other water and air conditioning expenses.
So, if your children are only a few years old before taking off to live alone or as a couple, then it may not be necessary to build a family home for several people if you will be two to live in this house for the next 30 or 40 years.
5. Choice of building materials for an ecological house
In ecological construction, the choice of materials relates to three main major elements: the health of the inhabitants, respect for the environment, and energy savings. Thus, each material selected must meet these criteria as much as possible for the house to be ecological. The construction and ecological renovation market are booming in Quebec. There are various renewable natural materials such as:
Wood:

this material enjoys great success with regard to ecological construction, and for good reason, its advantages are undeniable. Wood is easy to use and makes it possible to reduce the use of water on the site, it is resistant and constitutes a good insulator. In addition, manufacturers are now designing wood with high fire resistance.

Hemp:

an ecological plant par excellence, hemp grows very easily. It requires little fertilizer, little water, and no pesticides. Once mixed with lime, its fibers constitute a perfect concrete which will be deposited between formwork boards.

Raw earth

is a recyclable, renewable, non-polluting material available locally. It has the advantage of absorbing and restoring humidity, it regulates the temperature by thermal inertia and constitutes a very good sound insulator.
6. Efficient water management
There are various eco-friendly options on the market that allow you to manage water efficiently. For example, the installation of a rainwater recovery system makes it possible to collect and store water. Used to supply toilet water or the sprinkler system, this is an excellent solution to reduce your water consumption.
A simple, but very effective idea to guarantee a low flow rate for your taps will be to install water savers in the kitchen and the bathroom. Effective, this type of investment pays for itself after 3 to 10 months of use.
In addition, it is possible to equip yourself with an intelligent tankless water heater that will only heat the amount of water your family needs, instead of heating an astronomical amount of water that you will not necessarily use. An invention that combines efficient water management and reduced energy costs.
7. Energy savings in an ecological house
Insulation is one of the main aspects of an ecological house since heating and air conditioning account for around 50% of our energy consumption. Sheep wool, hemp, flax, and cellulose wadding are all materials that will optimize your energy savings.
There are also alternative sources of energy that can help you reduce your electricity bill, including solar and geothermal energy, but again, it's all about investment. Here are some home improvements that can help you save money.
8. Choice of furnishings
The choice of furniture should be taken lightly, neither in the materials of furniture composition nor for the design of household appliances. Choose furniture whose wood is locally produced, from certified forests. Thus the carbon footprint is greatly reduced since the CO2 emissions linked to transport will be lower. With regard to appliances, Energy Star products are clearly recommended by Hydro Quebec. They will allow you to save energy in the long term.
9. Quality of the indoor environment
People must always be at the heart of ecological design since their comfort must not be impacted by environmental choices. Nobody would like to choose between their personal well-being and the future of the planet. Thus, the comfort of the inhabitants will be of great importance in the design of an ecological house.
The quality of the indoor environment (QEI) is related to the health and comfort of the occupants. More and more architects and building owners are realizing that the occupants of healthy and comfortable homes are happier and more productive. Thermal comfort, visual comfort, acoustic comfort, and indoor air quality are all elements that enhance the ecological aspect of a home.
10. Builders of ecological houses
More and more entrepreneurs specialize in green building, and for good reason, this sector is booming. With prices similar to those of conventional houses, new owners prefer to invest in new eco-friendly houses, which optimize their energy savings in the long term.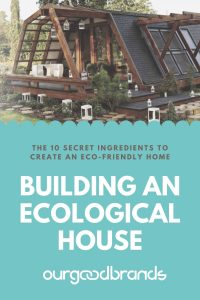 This post may contain
affiliate links
. This means we may receive a commission, at no extra cost to you, if you make a purchase through a link. We only share contents that are aligned with an ethical, sustainable, eco-conscious world. Read more about our
Terms & Conditions here