Are you ready to join the Plastic-Free July challenge? This list of tips and your BONUS Free eBook will get you reducing your waste like a pro!
Taking part in the Plastic Free July challenge this year means an attempt to reduce your plastic consumption for a month, to hopefully implement a new habit. Science has demonstrated that we need 21 days of repetitive actions to implement new habits in our lives.
Most of us starting our Plastic Free July challenge today will carry on a chain of successful plastic-free events. Ready to unravel what could be the start of your zero waste journey?
1. Moving towards un-overwhelmed change
Changes don't happen overnight. Before you get started on the plastic-free challenge, you must understand that it is not about perfection; it's about making better choices. 
Plastic-free is a goal, and especially at the beginning, you will find it hard not to create waste. And definitely, you don't have to purchase all at once. In fact, there will ALWAYS be specific products that plastic you can't avoid plastic. Because plastic is literally, everywhere! All that we do at Ourgoodbrands is to help people to understand that every single step matters, that together, we can make the world a better place. 
2. Start practising activism
This is just about asking straightforward questions:
Do I really need it?
Or, could I live without it?
Do I have to own it?
If you feel like you will give it a few uses only, think about options: borrowing, renting or finding the item at a second-hand shop. 
3. Observe & research
Observation is another great way of being an activist consumer. Check up on the internet (better if you use Ecosia's search engine, a browser that plants trees for every search) and surprisingly you may find bulk stores, markets and other eco-conscious shops. A great way to start is to go there and just observe. Make a list of all the potential items you would usually purchase and that you could easily start to replace. 
Part of the observation practice is also to bring awareness to your daily actions. Knowing how you behave when it comes to consuming will make your process way more manageable. In fact, this will cause you to become more evident when it comes to goal-setting.
4. Finish the products you have
This challenge is not about throwing all plastic items away. Whether it is a Christmas tree, hygiene products, food, toys… just make the most out of it. At the end of the day, they may still have a value for you and throwing them away while they can be used will create the opposite effect of what we are planning to achieve here. As you go, you will find that many items will slowly be replaced with more sustainable materials.
5. Punishment-free
We shall not forget that we are a bunch of humans trying to do the best we can. We live in a society where things are meant to be thrown away, not in a perfect world where not finding plastic is normal. So be patient with yourself and make sure you take one step at a time. The longer you pursue the goal, the better you will become. If you make mistakes and you want to improve like a PRO, then keep a diary with your list. We would love to share some of those with us and celebrate them together!
If you want a smaller guide with just the basics. here are our Top 10 tips to go Zero Waste for beginners.
Food & Beverage: How to go Plastic-Free July 
6. Reusable Straws
As we all know, we don't need straws to drink, and the problem is these are served everywhere, as it was a standard we had asked for. If you find straws are your thing or tend to have drinks that are typically served with a straw – such as smoothies, fresh coconuts, or even cocktails… then reusable straws is a MUST.
The different materials you might find are glass, which would recommend having at home. Even better than glass would be stainless steel – more resistant as you can imagine. Or bamboo straws! Yes, we get excited as bamboo is our favourite material and again, it is 100% natural.
Biome's range of reusable straws is one of our favourites! Bamboo straws are lightweight and biodegradable. But if you choose stainless steel or another material, make sure you carry them with you wherever you go, travelling or just going to the cafe in the corner.
7. Reusable Water bottles
One of the biggies to avoid plastic use is not to leave home without your water bottle. You will find that almost everywhere there is an opportunity to fill it in. Also, refillable bottle machines are becoming more popular. Here are some good brands that may work for you!
Lifestraw: we find these the top water bottles. Basically, these guys are redefining the safe drinking water space through technology. Especially if you are planning to travel LifeStraw has created a product that could filter out virtually all of the microbiological contaminants that make water unsafe to drink. Further to this water filter straw is used in water products and projects in more than 64 countries around the world.
Frank Green: Their SmartBottles and the help of iHydrate app are literally so smart that you can keep a record to learn if you had enough hydration throughout the day.
ONYA: as we will see later on ONYA is the plastic-free shopping king, and some of the range of products includes water bottles (and also coffee-cups!) they are all ethically made from recycled materials.
When finding filtered water is hard, we find Carton & Water Co to be a great option on the go!
8. Coffee cups
How much plastic would you save with an eco coffee cup?
With Keep Cup you can track your impact and learn how much plastic you have saved with their calculator.
It was born for the consumers to have a beautiful design made and chosen by themselves for life. Create your design of the personalised coffee cup, size and colours with infinite combinations available. The range of prices is between $11 and $36 depending on size and features. 
Frank Green SmartCups has a double-walled thermoplastic outer layer that keeps drinks hotter for longer. They are safe for dishwashers and better cleaning. They are stylish and functional for easy drinking, as the push-button operation opens and closes the spill-resistant lid. Another feature that makes Frank Green even cooler is that they have partnered with CaféPay. So no more cash and your loyalty will be rewarded with free coffees and special offers.
The prices of the bottles range between $30 and $40, depending on the size and selected features. You have the option to get a gift box, which will make it more affordable.
9. Preferable glass or aluminium containers
Between the broad range of food and beverage products out there, preferably pick those brands that package on glass or aluminium. They have reasonable rates of recycling and, since they are not plastic, don't add more waste to the problem we are here to fight! Now, really important, please make sure you wash the glass or aluminium containers before throwing them into the rubbish otherwise most likely they will not be recycled and end in the landfill. 
There are positives and negatives about both materials, but still better than plastic. Soon we will share with you some PRO tips to up-cycle these containers and make the most out of them!
10. Tea strainers
Wait, what?! Do teabags also contain plastic? Well, the is a whole industry behind it, and this video shows it very well. Combine the old-fashioned metal tea strainer with loose-leaf teas which you can buy in bulk and many health food stores.
11. Plastic-Free produce
This is an obvious one, we know! There is no way we need to purchase bananas, avocados, watermelons wrapped in plastic hey! But hell, it still does happen which upsets all of us on a daily basis! 
So moving back to the positive… Look at this beauty! #PlasticFreeProduce is an excellent way of discovering new ways of shopping for your fresh produce, connect and campaign along with a quite vast community of plastic-free people! Oh too inspiring!
But what might not be that obvious is that for some reason we will carry with us our tote bags, but then we will use these little bags to put in the fresh produce anyway! See, the problem here is that especially THESE small plastic bags are entirely useless… They have less use than single-use, believe us! So while you are doing already the effort to carry your shopping bags, make that step further and use some of everEco organic cotton net! Again, endless brands out there, short or long handle, with or without colours… PARADISE!
12. Pasta or rice in Cardboard
We are saying this because the supermarkets are hard to find some of the basics, pasta or rice, packaged plastic-free. We have noticed that the brand Barilla is often shared on posts by the zero-waste warriors.
13. Say no to chewing gum
Chewing gum: Yep, it's got plastic in it! AND it is a completely unnecessary product. If you like it too much, try to find a natural alternative. 100,000 tonnes of plastic pollution every year are reason enough for us to stop chewing, uh?
14. Cook more 
Another obvious one! In what is take away food served most of the time?! Repeat with us… PLASTIC! Cooking is THE way if you want to reduce your plastic impact. Oh, wait! You can go out for lunch or dinner, but just have it there! 
If cooking is not your favourite, a good option is to plan your meals for the week, even prepare larger quantities when possible and freeze them. It will save you time and money, and even better, you will avoid having to chunk away food that once upon a time could be okay to eat! It's all about reducing waste – isn't it?
TIP FOR PROS – Go to Pinterest… an endless source of inspiration for meals. The most interesting is that when you have a few ingredients left and don't know what to do, keyword in them in the app browser and MAGIC! Some fantastic recipes will show up for you. Creativity once click away!
15. Water filter 
Not everywhere water is good tasting… we totally get that! A water filter is such an important investment. So to say, bottled water costs almost 4,000 times more than tap water. While 1 litre of tap water costs a fraction of a cent, bottled water can cost up to $5 per litre. And consumers spend more than 0,5 billion dollars every year on bottled water. It takes an enormous amount of energy and non-renewable petrochemicals to get water from the source and to make disposable bottles. Without considering the efforts of refrigeration and recycling. 
Consider to check out Home Pure Nova, which is considered one of the best drinking water filter & NSF Certified. The matter is that every time we drink water, we are putting in our bodies nocive components due to weak water filters. Since water is essential for our life, that's why it should be clean, healthy. Home Pure Nova is also great tasting because it's the only one that provides 99% filtration. If you prefer to go completely zero waste, then consider start harvesting your own rainwater!
Again! If you need a more affordable option, LifeStraw bottle has an integrated water filter straw, which at least will ensure that any water is safe to drink! Just for you to have an idea the first filter was developed to remove Guinea worm larvae from the water it was contaminating. Once they had the technology in place, LifeStraw created a product that could filter out virtually all of the microbiological contaminants that make water unsafe to drink.
16. Wood and bamboo cutlery 
Wood or bamboo are materials that are sustainable per se. Ideally, you would opt for bamboo as it is a grass that grows infinitely, while with wood you always need to check if fresh trees have been used or only remnants. 
Brands like Atlas & Ortus offer cutlery which is perfect for travellers as these are light-weighted items. The set contains a spoon, a fork and a knife. It's ideal for travellers as it is light weighted and easy to carry. As always, bamboo is naturally made, with no toxins and of course, BPA free.
Other brands like Earth Hero also offer a wide range of reusable cutlery and other food utensils (use OURGOODBRANDS code for a 10% discount!). We also love Biome's reusable cutlery range if you are looking for more options.
17. Bee's wrap
Store your food properly and make it last longer. Worth saying to avoid plastic or aluminium foil, the good thing to do now is making your own bee's wrap. If that is too much, there is an endless list of brands you can find out there, our favourite one is Bee's Wrap, and as usual, Biome's bees wax wrap wide range! A new economy is coming up with bee's wrap, and it is quite unbelievable the designs they come up with!
Shopping: How to go Plastic Free July
18. Reusable bags 
You can be horrified by how some households accumulate "millions" of plastic bags from the supermarket. We tend to hoard them because we go shopping more often than these would be required for a lifetime. Worse, they don't even fit in the rubbish container… so at the end of the day, it is stupid plastic that its destiny can only be the landfill. So, carry your tote bags. End of the story.
Explore some eco-bag options here: Earth Hero (use the code OURGOODBRANDS for a 10% discount), Biome, Onya Life, Flip & Tumble.
19. TIP FOR PROS- Not forget your reusable bag
20. Bulk everything
Whether you are purchasing veggies, bread, cereals, milk, oils, cleaning products… bulk stores and fresh local markets tend to have all options available. This will also allow you to buy only the quantities you need and adjust better to your budget.
Onya: this brand is making the life of many – zero waste or not -much easier. From reusable shopping, bread or bulk food bags,… all are made ethically from recycled materials. They have managed to create a zero-waste business model that also works together with other companies to implement initiatives and get more people to incorporate sustainable habits.
21. Reuse glass jars
Once you have decided to switch to glass containers for the products you purchase, then you can easily upcycle them for your bulk shopping. To avoid using the paper bags available in the shop, just write the weight of the container itself and you are ready to shop in bulk!
22. Labelling
Soak your containers to get the labels off (eucalyptus oil can help)! Also, consider using a greaseproof pencil, so you can label the jars I can label the jars without needing to buy sticky labels or mark them permanently. This will help you to remember the date you refilled the container to make sure it doesn't get old!
23. Meat or fish? BYO container
Take your containers to the local butcher or fish market… They will by default serve their food in plastic-based packaging, but glad to say that lately, we have seen a rise of shops accepting people to bring their own container. You will not see this happening in the bigger supermarket for illogical hygiene reasons. But if you go to local shops, it will also allow you to start a conversation, and made some business owners realise how much money they could save by not needing as much single-use packaging.
24. Shop in the fresh market
The benefits of going to a fresh market are so obvious: to start with, as the name says FRESH food. You will not just support local farmers working hard to provide you with better fruits & veggies (sometimes even organically produced), but also you will generally not find a trace of plastic. To shop like a pro, get organised by checking the calendar of local events in your city. Believe us: shopping is way more fun!http://bit.ly/BiomeReusableStraws

Hygiene: How to go Plastic-Free July
25. Toothbrush
The toothbrush project another bamboo basic. We should change our toothbrushes every three months, so only one person would already make a pretty cool impact if we decide to go to a natural choice and alternative to plastic.
26. Tooth cleaning
The Eco-Floss which you can find in Biome is a great option, offering refillable dental floss. It is Vegan-friendly and plant-based, this floss is made from PLA, a bioplastic made from cornstarch and is coated in candelilla wax for a smooth glide. 30m of mint flavoured floss.
For dental care, we recommend you to explore the vegan, cruelty-free, GMO-free, palm-free options at Biome's toothpaste and toothbrush section. For those who like to get really creative on their toothpaste, doing your own has become so popular and it seems many people have succeeded as it's extraordinarily easy to do.
27. Cotton buds
Bamboo cotton buds are the best zero-waste option finding We also at Biome zero waste store, which also supplies other few bamboo options (like toothbrushes) and we found it was the most biodegradable choice to clean your ears. These are made from sustainable bamboo and natural cotton. The packaging is also plastic-free, coming in an elegant recycled paper sliding box. The box is a sliding drawer type that was intended to be reused and is educational in that there is a story that unfolds as the drawer slides open.
28. Soaps Bars
Switching to body bar soaps is one of the easiest ones to do. The best part of it is that usually, you would find that the ingredients are also organic, fewer toxins and even better smell. 
Also, shampoo is possible now! Biome brings you a very large section with zero-waste soap bars for all types of hair & skin.
29. Hair removal
Sooooo many options! To start with, epilators which will last for 10+ years turns out it can be a significant investment, and you can recharge every time it's needed.
Other suitable options (especially for travellers) can be the Stainless steel razors. A well-known brand is Rockwell Safety Razor and here is all you need to know about how to compare safety razors vs cartridge razors!
Tweezers could also be an option, great to go in more detail… but only for patient people!
Also, waxing for the braver ones! The only non-petroleum based wax we have found that even doesn't come on packaging is the sugar waxing. This is an ancient practice and you will find many recipes online, just make sure you read the pros and cons before proceeding.
30. Skincare 
There are so many brands you can find. One of our favourites is Mandala Dream Co. where you enter the heaven of hemp creations. So healthy and gifted by Mother Nature. Created by the ecowarrior Julie Grant, started creating eco bed linens, decor, slow fashion, and not much later her range of skincare, and toiletries. 
All this just by using hemp and botanical ingredients; made by hand with love and devotion. Because organic, ethical, eco and sustainable creation cannot be rushed.
Positively values we highly respect and promote. Skin care is essential and is not just a matter of being plastic-free. Don't you think we can all agree on this!
Top 10 sustainable beauty brands to incorporate into your routine
31. Menstrual cup
Menstrual cups replace pads and tampons in the most organic way as possible. More comfortable, healthier, smarter. Month after month.
Brands like AllMatters, Ruby Cup are truly sustainable, generally they come in biodegradable packaging such as an organic cotton pouch for the storage of your cup. The product is high quality; 100% medical grade silicone, natural colour with no additives. You can also explore Earth Hero's menstrual products (use the code OURGOODBRANDS for a 10% discount!) and Biome's period care range.
32. Period proof underwear 
YES, you did understand well! Gabi Goddard, our most fashionable blogger, takes an in-depth look at period-proof underwear. After years of using them, she's prepared this definitive guide for Period Proof Underwear so that you can imagine what it might look like if (when!) you make the switch to period undies. Whether your monthly is light or heavy, or even if you have endometriosis, Gabi will break taboos and guide you toward a more sustainable period. She also writes a useful comparison of two of the most well-known brands' period-proof underwear brands: Modibodi & Thinx.
33. Wood everything
Most of the items we find in a bathroom, guess what? Are made out of plastic, which makes our toilet really unstylish and UGLY. If you give wood love, it lasts forever. Wood is warm & beautiful. It's natural & goes back to nature. If you are handy you can even create your own. Check out Biome for more like this!
34. Toilet paper
Who Gives a Crap: the most sustainable and funky cool toilet paper in the world. This brand does give a crap about the water contamination, the forests destruction, the greenhouse gas emissions, the amount of oil and energy used, the litres of water waste… but also there's a purpose behind every toilet roll sold: building toilets around the world.
35. Deodorant
Every time is less hard to find plastic-free deodorant. Our last favourite is the eco & social enterprise Coconut Matter MOOD deodorant range, as it's not just natural, vegan, cruelty-free, but also 100% biodegradable. It's effective and smells delicious! You can also find other healthy organic and vegan deodorant options in Biome zero waste store, where you will find plenty of brands that can be suitable for you! 
As always you have a "DIY" alternatives and will find many many recipes online (make sure it's safe, so check out the comments and reviews on other people before attempting to do your own version of plastic-free deodorant)
An extra note on deodorants be aware that it's no longer so much about how it's plastic-free packaged, but most commonly they have harmful chemicals which can be a common cause of breast cancer in women. Please do some research and make sure you opt for more natural & organic options.
Beauty products: How to go Plastic-Free July
36. Makeup
There's been a rise of plastic free makeup brands, but not just that, refillable makeup is also becoming very popular. 
Again, Coconut Matter has an extense range of zero waste lipsticks and lipbalms that come in a 100% biodegradbale packaging – and their base is made out of virgin coconut oil!
In this case, we will start with the brand Elate, which is one of the few ones that do offer refills. It's vegan, cruelty-free, toxin-free, gluten-free AND sustainable packaging using bamboo. When you run out of the product, you recycle the tin, which is holt with a small magnet. The small stainless tins have pressed eyeshadow, blush, or foundation. 
Antonym offers compact eyeshadows, blushes, and brushes packaged in bamboo. It's a certified organic brand which is vegan and cruelty-free. 
When it comes to lipstick, Axiology serves the product in tubes that are made from recycled aluminium, and their boxes are hand recycled by Balinese Women. When it comes to the ingredients, they are all earth-based pigments, so vegan and, of course, cruelty-free.
37. Makeup Removal 
Preferably use this facial buffer and gently cleanse and/or exfoliate your skin. Compared to cotton pads that come in plastic packaging, you will also improve the look of your skin and reveal a softer radiant complexion as you buff away dead skin cells and stimulates skin microcirculation. 
Pssst! One of the most sustainable ways to remove your make up is with coconut oil and Coconut Matter is our winning brand!
38. Plaine products
If you are based in the U.S. & Canada, you can find in this range (literally!) zero waste bathroom products for your whole family. All the natural goodness in the shampoo, conditioner, body wash, body lotion, hand wash, face moisturiser, face wash. 
Besides its zero waste approach, we love Plaine Products because it is also certified vegan, with all the richness and nutrients provided by mother nature. Totally free of sulfates, parabens, phthalates and palm oil! Safe for kids, great for sensitive skin and all hair types.
Zero Waste bathroom products family & ocean-friendly. Also certified vegan.
39. Consider using essential oils
Oils have countless benefits for our body (and mind!) and usually are sourced naturally, fair trade and also often use glass for their packaging. This is the most excellent brand we have found so far for being indeed sustainably sourced.
doTERRA essential oils are a Gift of the Earth. It is considered natural medicine, but worth using for air freshener, body fragrance, food supplements or as a resource to access your emotions… they have such a wide range of flavours that will cover almost every need! Even better, drop by drop, doTerra is a catalyst for changing many lives. Two third parts of the producers are Somalia, Guatemala, Haiti, ensuring the workers receive fair and timely payments to support their families and communities.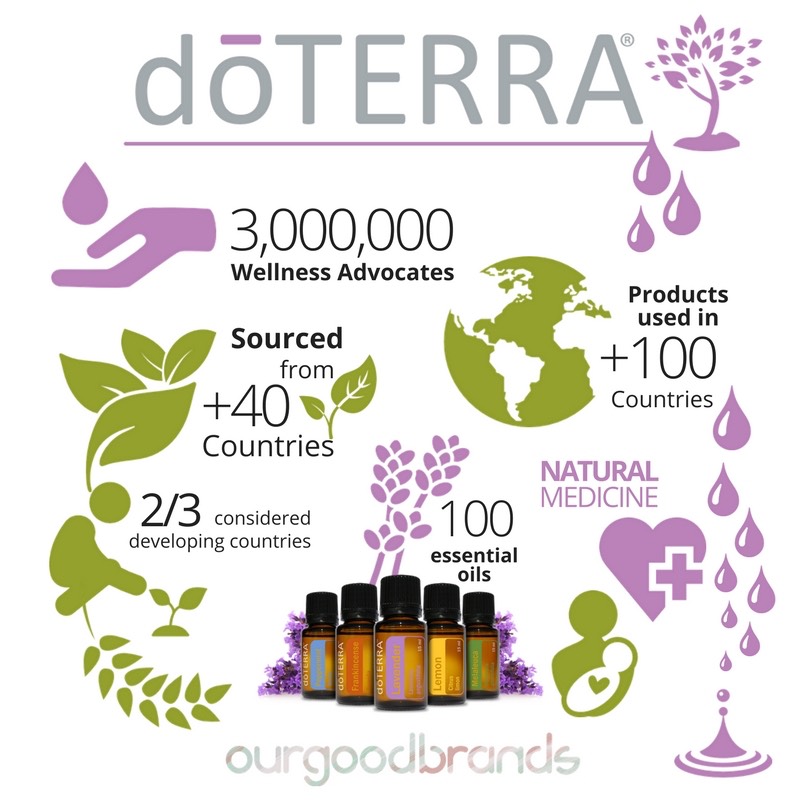 Cleaning: How to go Plastic-Free July
40. Laundry soap
The laundry wastewater that comes with our laundry is of serious concern. Just by switching to a more eco-friendly toxin-free and zero waste detergent, we could make a massive individual impact. We show some of the best alternatives in this complete guide!
Using detergents full of toxins should literally be banned across every country worldwide. Even more, it is concerning the fact that some cleaning products don't display the full list of ingredients.
The good news is that there are plenty of options for toxin-free laundry that has taken over in the past few years: smart people creating their own DIY zero-waste detergents and more eco-friendly brand options emerging, making it extremely easy for consumers. Is it time to give your laundry room a zero-waste makeover? Explore this zero-waste laundry guide with some of the best toxin-free brands on the market!
41. Dishwasher tablets
Cajeput Scented dishwasher tablets or powder also to find at Biome store! These are made in small batches that clean your dishes while also deodorising your dishwasher. Non-abrasive and made from a blend of naturally occurring minerals and salts.
42. Dust brush
Eco-Max offers a sustainable swap for your microfibre cloth. This brand is biodegradable, handmade, Fair Trade. It's made from recycled timber and unbleached coco fibre, a waste product from coconuts. The sealant used on the timber is a non-toxic toy paint sealer, so it's animal and child-friendly.
The coco fibre bristles sweep beautifully, not flinging dust and dirt across the floor. This is one of our most loved and often used belongings. This brand offers endless cleaning options that can be suitable for your new plastic-free life!
43. PRO TIP: DIY
You would be surprised at how easy (and cheaper) it is!! Nevertheless, it is also healthier for you!
Pinterest is our favourite place to go for these cases. You can find any ideas for recipes within the whole range, from an all-purpose cleaner, disinfectant, microwaves, mirrors, toilets, fabric softener, like literally.. everything!
Entertainment: How to go Plastic-Free July
44. Books and magazines without plastic wrap
As obvious as it sounds, books sometimes will come wrapped in plastic. So disappointing!
Commonly seen on airports, so make sure you purchase your readings before jumping onto the plane. And even better if you go to the second-hand books shop around the corner. Much more affordable, and you contribute to a more circular economy (and we kill fewer trees!)
We suggest you check out Better World Books for second-hand book options before you attempt buying new books. You will also find incredibly cool the fact that you will be supporting their education and literacy programs around the world (extra bonus YAY)!
45. Wooden games
Social events are more fun with games! Yes – we don't have to be children to play! For sure you have seen games such as tumble towers, the solitaire, the Chinese cheers, penthouse, tic, tac, toe… all legendary games that you can add as if it was a collection. A pretty epic brand we have found is SiamMandalat.
46. Children's Toys 
When it comes to plastic, usually everybody's first thought is packaging, mainly for food and beverage (which indeed has!). But reading in-depth statistics and reports about plastic we found out it is plastic toys though that play a significant role:
– Toys are the most intensive users of plastics amongst consumer goods, about 15 times higher than the plastic used in food packaging.
– The plastic of only one piece of a toy is comparable to 500 bottle caps.
– 90% of toys for babies and toddlers between the age of 0-3 years are made of plastic.
– 40% of these toys have a lifetime of only 4 months.
– Usual plastic toys are not widely recycled, in the UK 8.5 million new and usable toys are landfilled every single year.
In this extensive guide you will find plenty of sustainable toys options for your children to explore.
30 Eco toys gift ideas your eco kids will love this Christmas
Eco Travel: How to go Plastic-Free July
47. Travel gear you cannot miss out
Aside from the already mentioned straws, cutlery, coffee cups, water bottles… There are some things you will miss on your trips, like this list of 15 travel gear items for outdoorsmen. 
We all know that traveling by plane is probably not the most sustainable option. When it comes to plastic, they are truly a machine of plastic waste. Interestingly enough, there are some companies such as HiFly aiming to go plastic-free, however, we can understand one aircraft company doesn't give us a lot of scope. You can refuse any packaging or plastic items when travelling by just bringing your own. From headphones, pillows, socks, to cutlery, water bottles, cups and personal hygiene items such as a toothbrush. Anything you may need while travelling just take it with you!
Ecotourism: how to organize a sustainable international trip?
Fashion: How to go Plastic-Free July
48. Buy second hand 
Whenever you can… second hand! Surprisingly many clothes use polyester. And guess what? This is plastic based. So every time you throw away clothes or buy new ones, we are contributing more to the microplastic problem once these are thrown in the landfill. This is a HUGE problem for our oceans and our health.
If you are planning to get rid of things… same same! Read more about the benefits of second-hand market experience.
49. Opt for a biodegradable fashion
It is really common to see sports clothing using polyester… what if we tell you do have an alternative?
So far we have been genuinely amazed by the brands that bring in some more sustainable fibers for their sports range. Here's a full guide for eco-friendly & ethically-made activewear with 30 good brands to explore!
50. Polyester fashion – wash by hand
If you wash your swimwear or sports clothes made out of polyester, please wash by hand or consider using a Guppy bag to avoid releasing microplastics as a result of washing.
Microplastics are small pieces of plastic less than 5mm that persist in the environment, particularly in aquatic and marine ecosystems. Sources include microfibres from clothing, microbeads and plastic pellets. Synthetic fibres, such as polyester, nylon and acrylic, are widely used for the fabrics in about 60% of our clothes worldwide. When worn and washed, up to 700,000 fibres can come off our clothes in a typical wash; these microfibres make their way into our rivers and seas pretty fast.
Today, there are an estimated 1.4 trillion microfibres in our ocean. According to research from Boucher and Friot (2017), Textiles and Clothing are the largest sources of primary microplastics, accounting for 34.8% of global microplastic pollution. If the fashion industry continues in a business-as-usual scenario (between 2015 and 2050), 22 million tonnes of microfibres will enter our oceans, posing a danger to our marine ecosystems and to human health. [Source: Fashion Revolution]
To reduce the problem of releasing microplastics when washing your clothes, consider acquiring a Cora Ball, a guppy bag or a self-installed washing machine filter to capture microfibres from your clothing. The CoraBall and Lint LUV-R (an install yourself washing machine filter) have been shown to reduce the number of microfibres in wastewater by an average of 26% and 87%, respectively. Although these can't solve the problem, we still want to divert as many microplastics as we can from entering our waterways.
51. Reduing packaging in fashion
AMAZ sneakers are deep cultural rooted shoe handcrafted by the Moroccan artisans. The brand does so much for girls education and preservation of the local fashion industry, but back to the point (!) they are packaged plastic-free in a tote bag.
Lost Shapes are bold and original hand printed sustainable and optimistic jumpers and t-shirts with a retro style and a healthy dose of irony! When it comes to the packaging, the founder makes every effort to keep packaging minimal, recyclable and recycled. Tags are made from recycled card and compostable twine; garments are wrapped in a simple recycled card belly band; brown paper envelopes or sacks are used for postage.
Luca Broccolini is a truly delightful brand of sustainable kids' clothing (& with loads of personality) and is well-known because it sizes large, it's durable, limited (sorry, they recycle linen and other materials) and made with love. With so much love to the point that they will use recycled paper mailer bags for shipping and recycled craft paper for gift wrapping.
See how brands get really creative to avoid plastic? And you gotta LOVE IT!
52. Fake leather and fur is not a choice… 
Many brands are calling themselves sustainable or vegan because they do not use leather… And this is the moment where we get really upset!  With the apparent rise of ethical and sustainable brands, many take advantage of many of us who are trying our best to learn. Again, when it comes to faux leather and fur… the king component will be polyester! 
Here is an infographic that we found very educational:
Alternatives? Yep, we have that for you because natural vegan options are coming to stay!
Kantala, is a brand of vegan handbags with a hint of colour. You will find an option for every mood and occasion, but most importantly you will carry handbags with certifications for high ecological standards and exist to represent Sri Lanka's natural beauty and vibrant, colourful culture. While the Hana plant is the primary material, these cheerful masterpieces also use other natural sourced fibres, like Piñatex™ and coconut shells!
With Gold is a Neutral, all the intensity of the Indian culture in clutches to fully celebrate the Indian culture textile culture, as vibrant as it is. When it comes to the materials, Gold is a Neutral uses five fabrics from Kutch for this first collection, including Kala cotton. Other materials you will find are again, one of our favourites Piñatex, in this occasion used for the wrist strap and base of the bags.
Arture is also very unique accessories, also vegan and minimalistic but luxurious, this time made out of cork and hemp. From bark to a bag, a choice of truly sustainable materials, well-designed and made to last. Arturo pays tribute to nature, art, design, and animals. For each bag, you support the love for them.
53. Polyester-free underwear 
Organic basics is a brand that brings probably the world's most tech-advanced organic cotton underwear.
Basically, better Made. Consciously created. Designed to last. Because honestly… Someone had to change it. Underwear is generally overpriced, and yet it has a very poor life cycle. You wear it, washed it and not much later you just throw it into the rubbish, of course, ending up in the landfill. But related to our plastic matter, usually guess what… it most likely to contain polyester! Frustrating yeah! But Organic Basics is antibacterial and odourless underwear that will allow you to wear more and wash less, which is better for you and the environment.
If you want to explore more ethically made and sustainable underwear brands in this guide we explore and endless amount of options.
Decoration: How to go Plastic-Free July
54. You probably never thought of decoration
Yes yes… also decoration. There are many options such as wood, metal, wool; which for obvious reasons it is always better than plastic. But for sure you have not considered options like the ones we are about to present… exciting!
The brand Circle for Purpose, for example, creates (very!) exclusive and capsule collections made from textile samples, deadstock or leftover textile, and repurpose them into home textiles.
At Made Trade you'll only find consciously-curated, beautifully-designed goods from makers and artisans around the world — all with full transparency.
Other plastic-free home decoration brands we love are Kiliim, Dounia, Afrodutch Collections, and Pletivo by Plezir.
Gardening: How to go Plastic-Free July
55. Get creative & up-cycle
The whole philosophy around going plastic-free (and of course, zero waste) is to prolong the life of the products as much as you can. When it comes to the concept of "Reuse Reduce Recycle" we would also consider adding "Up-cycle". Whether it's fashion, decoration, technology, packaging and so on, we would suggest to squeeze your creativity and be proud of giving your "stuff" a second chance. The garden is a great place to start, as flowers and plants will make pretty anything!
Watch this video and push your creativity!
From aluminium cans, glass, old electrical appliances… If you want to take up-cycling to the next level you some great ideas of decoration and gardening on Pinterest! Once you do that "click", you will LUV'IT!
56. Consider solar energy appliances. 
Usually, solar energy items have a very extend lifecycle, and you will avoid purchasing a bunch of plastic lamps +PLUS save energy.
57. Grow your own food
Can you think on anything else more YUMMY than growing your food? Get your seeds, put your gardening gloves on and cultivate life! As an extra bonus you will contribute to another important cause: Saving the Bees! Here is a full guide to Save the Bees.
58. Compostable bags for your rubbish 
There is a big difference between "degradable" plastic bags, which split into millions of tiny particles, while "biodegradable" completely changes everything! These are plant-based and are safe for the environment and you can learn here What is the difference between Degradable vs Biodegradable vs Compostable?
Take this into account when you purchase your rubbish bags. And this also includes pets!
Composting might be a bit too much for some, especially if you live in urban areas… however, if you are curious about it, it's highly recommendable to have a look. Endless accessible learning with this some useful guides available online. 

If you want a smaller guide with just the basics. here are our Top 10 tips to go Zero Waste for beginners.
This post may contain
affiliate links
. This means we may receive a commission, at no extra cost to you, if you make a purchase through a link. We only share contents that are aligned with an ethical, sustainable, eco-conscious world. Read more about our
Terms & Conditions here