After analysing hundreds of ethical and sustainable brands, we found that there was a pattern of business models for social enterprises. We put together a guide of the 4'S models which can be incredibly useful if you were planning to start your ethical brand, and make it sustainable from day one, whether you are Selling, Sourcing, Staffing or Sharing.
Every single brand featured on Ourgoodbrands is based on one or more of the 4 business models shared in this article. Today we will dig into some of those business models with real examples and study cases from which you can learn more in-depth. And if at any point you need some extra support or deep help on funding your ethical brand, this impact marketing agency gives you all the tools to start your social entrepreneurial venture.
For now, we will start sharing with you the 4'S Business Models which Social Entrepreneurs can use as a base for their Good Brand to make a real impact in our world! Enjoy also the infographics, which will provide you data of impact at a glance.
Before digging into the different models, you should be able to  that most impact entrepreneurs distinct two communities they serve:
Their community of service: the people the ethical brand ultimately wants to impact

Their community of customers, the people the brand sells their products and services to.
It's how these two communities relate to one another inside the business model is what distinguishes the different models.
1. SELLING business model for social enterprises
The selling business model happens when your community of service is the same as the community of customers (to whom you sell the products).
A great example is HireUp, an app that helps disabled people find their perfect match of support workers; it's a revolutionising tool for people suffering a certain disability to find a support worker that shares similar passions, to become more than a caring employee.
Boomerang bags, a community of people sewing the bags which will end up using for their shopping ventures.
This brand is especially different from the zillion brands out there of reusable shopping bags because volunteers are making the final product. People from their local community get together to produce re-usable shopping bags just by using recycled materials, definitely a very sustainable option for plastic bags alternatives. These guys are now present in 13 countries, finding over 280 points of distribution and more than 30 communities are involved.
Mohammad Younes, considered the founding father of social entrepreneurship, well used the selling business model when he founded Grameen Bank, the bank for the poor, by offering microcredits to women in India to eventually raise the middle class, and so, the economy of the country.
2. SOURCING business model for social enterprises
The sourcing business model is when you buy from your community of service and you sell to your community of customers.
Your community of service from which you source could be the farmers, an ethical market or any place you'd like to support for being aligned with your business ethics, and also for being a key shareholder for you to offer the final product or service. You also buy from these people because you'd like to uplift them and support the work they do. You buy directly from them, with no intermediaries.
A few examples of this business model are Wandering Heart, Gold is a Neutral, Kantala, Xoomba, Where does it come from?, AMU, Mrittika or AMAZ. Funny coincidence, they are all ethical fashion brands that are determined to preserve the culture and traditions of ancient weaving, crafting, embroidery or dyeing techniques of a different range of countries in South America, Africa or Asia.
doTerra a brand of natural essential oils produced mostly considered developing countries such as Somalia, Guatemala, Haiti, among others. doTerra founded the Co-Impact Sourcing®, a supply chain program that helps them to provide a job and sustainable income. These communities grow, harvest and distill these oils. As well, the organization creates coalitions that ensure local communities receive fair and timely payments to support their families and communities. Also, they provide the resources, tools, and training necessary to ensure a long-lasting partnership. A catalyst of change, goings far beyond a drop of oil.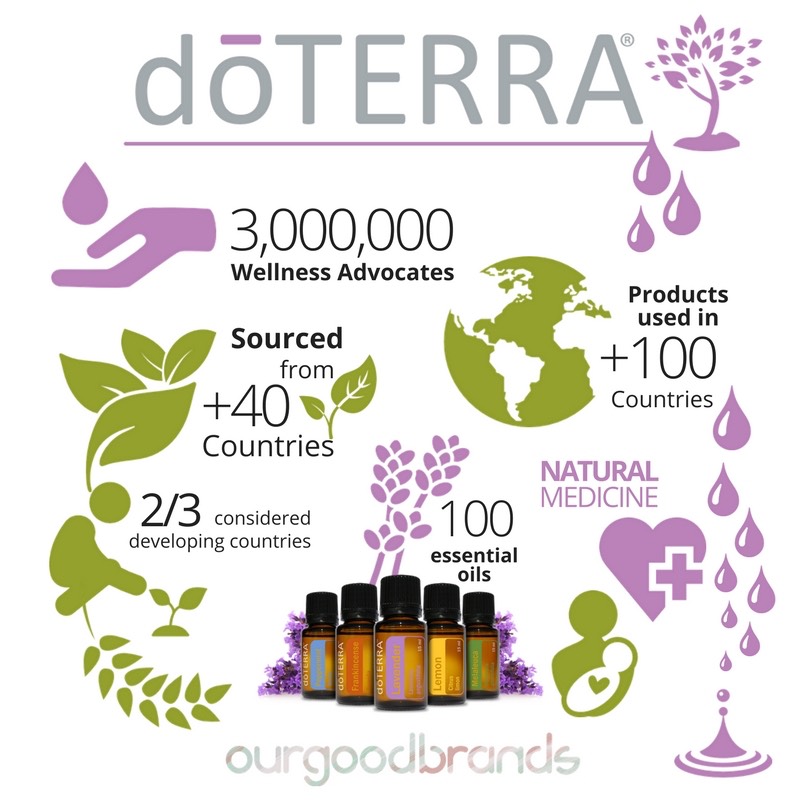 Other inspiring brands are Deriva Sailmakers, producing backpacks and raincoats that are sourcing their main material from recycled sails – a resistant material that otherwise would end up in the landfill. Very similar, Outliv a handbags and wallets' brand sourcing denim and leather avoiding it to become waste.
Pletivo Plezir is a decoration brand that creates beautiful handmade knitted "with pleasure" cushions sourcing its wool right in Serbia, to recover its local economy with this material that otherwise it's burned! If you check out this brand, you will find that the founder, Teodora Kovrlija, also uses the staffing business model, which comes right next!
3. STAFFING business model for social enterprises
Under the staffing business model, you employ people from your community of service who help you create a product that will be sold to your community of customers.
You want to build back their confidence and/or give them a fair source of income.
These Kora Cotton and Canvas BAGS, which we have partnered with to distribute a different range of bags for packaging or merchandising for businesses to support responsible consumption AND production. These bags are handmade by a community of women who are employed under fair-trade conditions, and with their income, we are supporting for them to become self-sustained so they can give their family and children the VERY basics: quality education, medical facilities and food.
Bebemoss a brand of organic handmade toys that is changing lives, one stitch at a time. Because behind the production of this brand is a tribe of knitting mompreneurs from Syria that have been given the opportunity to start a new life while preserving our planet.
A very similar business model are brands such as Afrodutch collections, E-Globbal and Everyday Coconut Alaffia… Check them out and you will find the most inspiring stories under the staffing business model.
As you can imagine, once you start an ethical brand including such features, you will find your company thrives with an intense sense of gratefulness in your staff community.
4. SHARING business model for social enterprises
Under the sharing business model, you give back part of your profits  (generated by selling to your community of customers) to your community of service usually through working together with an NGO or charity.  As we already mentioned in the article about the four identifiers that make you a social entrepreneur, it is important that your product should have a big WHY behind the mission of giving back, not just donating for the sake of it, especially if you are a business with questionable ethics (sourcing the materials, fair-trade standards, production process…)
And in the sharing model, we'd like to add another level of classification, as we have found there are also many ways of giving back, taking the form of product, natural resource or donation.
Sharing Business Model with PRODUCTS
Hero Condoms a brand of condoms that saves lives just by having sex! Yes, that's exactly how it works. You make love in Australia and you potentially save a life on the other side of the world by giving away a condom to a person in Botswana. As you can already imagine, this heroic act is to tackle HIV, as in this just in Botswana 1 of each 4 people have the disease, and over 1.7 million people died due to AIDS in 2011.
Then, we also have onboard The Toothbrush Project, which is 100% dedicated to making Cambodian kids smile. This social entrepreneurial venture was born in Kampot, a town where most families are poor and children don't have access to education and lack healthcare services. The cheapest food is lollies and sweets, damaging the teeth of children and adults. The bamboo toothbrush project is all about educating and giving access to essential hygiene. For each toothbrush, they give another one to a Cambodian kid!
Another very inspiring brand is LifeStraw, travel gear and water filter straw helping to provide healthy water on projects all over the world. The first filter was developed to remove worm Guinea worm larvae from the water it was contaminating. Once they had the technology in place, LifeStraw created a product that could filter out virtually all of the microbiological contaminants that make water unsafe to drink. Today, LifeStraw is used in water products and projects in more than 64 countries around the world!
And for sure you have heard of Toms, one of the kings of giving-back brands, for which the founder Blake Mycoskie is, in fact, the creator of the Buy One Give One Business Model – check out the full story on how he started up Toms, a brand that has inspired many of us.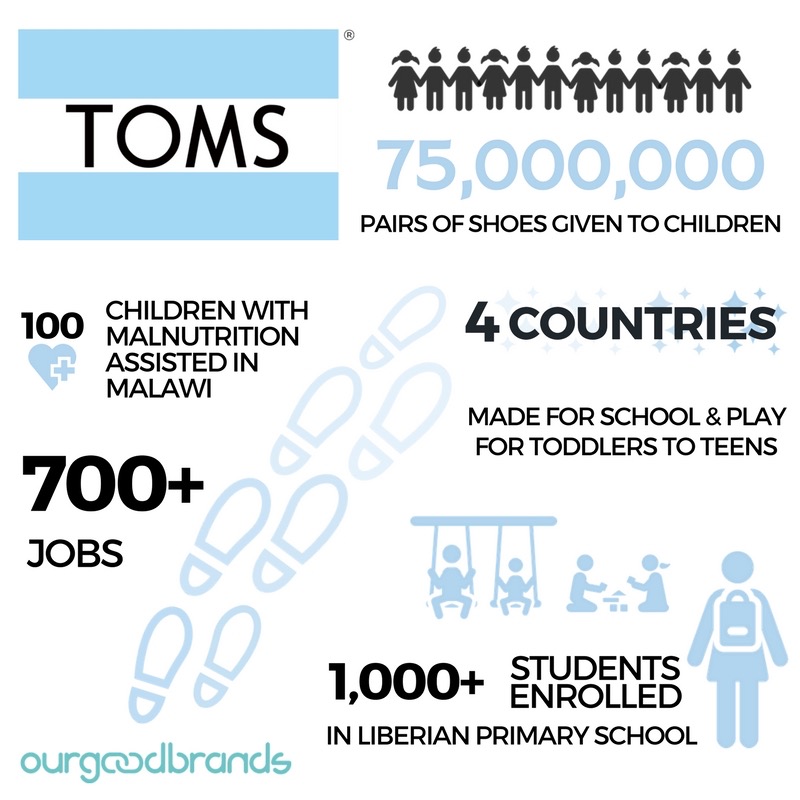 Sharing Business Model with NATURAL RESOURCES or CLIMATE ACTION
Ecosia, a green and sustainable search engine alternative just because it plants trees every time you search. Imagine Google but supporting organizations worldwide to reforest our planet. With a good choice of users, Ecosia has planted over 26 million trees!
Ecomatcher, another SMART tree planting platform but this time address for corporates to become more sustainable. It's a tech solution that helps businesses address their CSR and get them to radically make a positive impact with their gifting, rewarding or engagement programs.
And while Toms was a Kickstarter for the Product Sharing business model, we may all agree 4Ocean is the one with the largest impact in climate action in the ocean clean-up expertise. This brand's unique mission is getting the oceans and the coastlines clean and how they found themselves is with their range of bracelets: for each purchase, we help to remove 1 pound of trash. Look at their growth on this infographic below!
Sharing Business Model with DONATIONS
This is, basically, donating to partners that are part of the brands' core value. A big one that has already created a massive impact in a range of different areas is ThankYou, a social enterprise that works towards ending global poverty. The concept is as simple as giving back to those who need it the most through the essential everyday products.
A very inspiring one, especially us being elephant-lovers, is this alcohol brand Gin Elephant which supports elephant conservation, wildlife education, and also local craftsmanship (this is the Staffing business model as well!)
Sandcloud, sure you have heard, is a fashion and lifestyle brand that donates to a range of organisations focused on marine conservation.
And you also may wonder, under what classification go those brands who came to life to support the environment?
If we look at brands such as ONYA Life, Keep Cup, Frank Green, Flip&Tumble, Eico, YourStraw, Plaine Products, Swivlit, Rockwell Razor they serve an environmental purpose which could be reducing the amount of single-waste such as plastic containers, plastic bags, coffee cups, straws, razors, shampoo or soap plastic bottles. It belongs to a higher movement that aims to change the way and behaviors on how we consume. In this case, their community of service is everyone, because their environmental mission is really taking care of the health of our planet as well as guaranteeing a future better life for future generations.
As much as these could be adopting a few business models at a time, they are basically responding to the Selling model because, at the end of the day, they are selling to the same ones they intend to serve.
When starting a business, it is important to make sure that your business is registered. The process is different in different countries and states. For example, if you are in South Carolina, you can form a South Carolina LLC.
Need more help? Our partners at this Impact Marketing Agency know exactly how you can start an ethical brand! 
How can Four ppineapples guide you to start your ethical brand?
Advice & Mentoring
You want to create an ethical brand that is also sustainable, implementing all the goodness right in your business model. They will explore together potential opportunities to become a social entrepreneur, and we will define the best formula that gives back to a community. Also, they will help you to craft a story and communicate your impact right from the beginning. A key to success.
Marketing services
At Four ppineapples they dive into your brand to learn all the good'ness your business does. In fact, their greatest power and biggest asset are that we look at your project from a 360º perspective. They won't leave anything in the isolation, as they take your brand as a whole. Then, they slay it into many parts to work from the very core and grow it strong. Check out in more detail all the services here!
And while you make a decision, you may also be interested in learning about the 4 key identifiers to know if a business is Social Entrepreneur-based!
On what business model is your social enterprise built on? Did these 4's resonate with you? We'd love to learn about your good brand too!! Comment below and let's start a conversation 😉
SAVE YOUR SUMMARY OF THE 4'S BUSINESS MODELS FOR SOCIAL ENTERPRISES TO MAKE AN IMPACT!
This post may contain
affiliate links
. This means we may receive a commission, at no extra cost to you, if you make a purchase through a link. We only share contents that are aligned with an ethical, sustainable, eco-conscious world. Read more about our
Terms & Conditions here